Corporate Governance
TSC advocates and acts upon the principles of operational transparency and respect for shareholders' rights. We believe that one basis for successful corporate governance is a sound and effective Board of Directors. In line with this principle, the TSC Board delegates various responsibilities and authority to two Board Committees, Audit Committee and Remuneration Committee. Each Committee consist solely of independent directors.
Preventing Insider Trading
TSC has formulated the "Procedures for Preventing Insider Trading", and through regular training and announcements to promote and prohibit insiders such as company directors or employees from using information that is not available on the market to make profits.
Every year, the new recruits are advocated the concept of preventing insider trading through training.
At least once a year, the insiders shall be advocated to prevent insider trading through email announcements.
Ethical Corporate Management
TSC has formulated the "Ethical Corporate Management Best Practice Principles" and "Codes of Ethical Conduct", and through regular training and announcements to publicize our determination, policies, prevention plans and the consequences of violations of integrity to employees.
Every year, employees are advocated on the concept of honest management through training or email announcements.
If employees find any facts that violate integrity management, they can report them through the reporting mailbox at any time.
Whistleblowing email: tsc.auditcommittee@gmail.com or timmy@tscprinters.com
Organization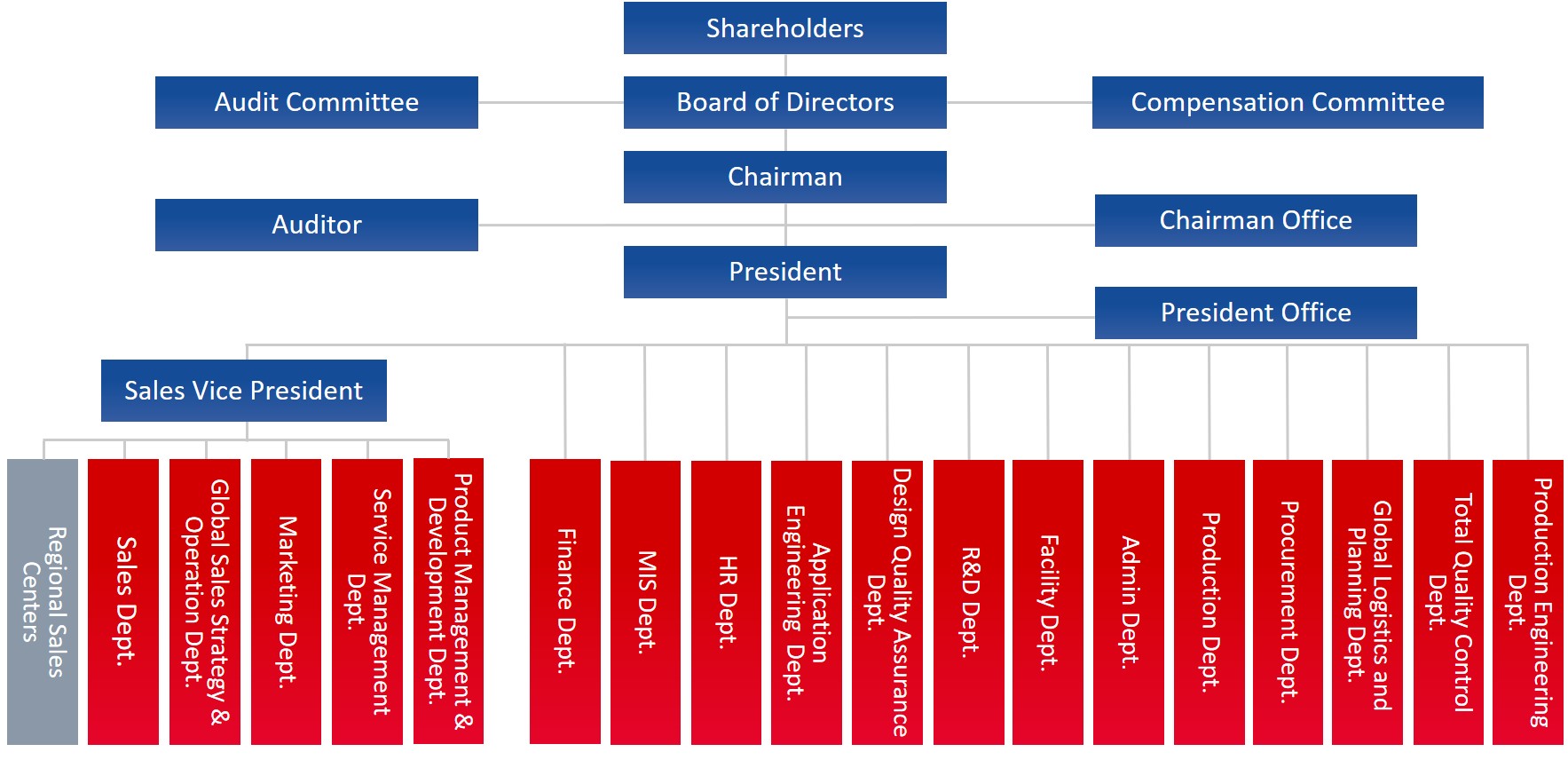 Implementation
Outcome of the performance evaluation of BoD and functional committees
Announcement