Conflict Mineral Report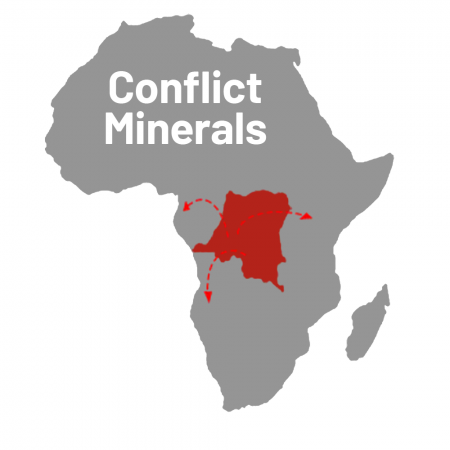 Conflict Minerals are metals such as gold (Au), tantalum (Ta), tungsten (W) and tin (Sn) derived from minerals being sourced from mines in Democratic Republic of Congo (DRC) conflict areas which are controlled by non-government military groups, or unlawful military factions. Illegal mining profits by local military groups in the eastern DRC are contributing to human rights abuses, environmental degradation, and theft from the country's citizens. For more information about the Conflict Minerals issue, you can find information as below web links:
We understand that most of our suppliers do not have a direct purchasing relationship with mining companies. However, we have the opportunity to have a positive impact on this complex issue as a corporate citizen. To support this, we will :
Take related measures to avoid using conflict minerals, including asking suppliers to conduct due diligence to confirm whether their products include conflict minerals.
Take necessary measures to replace the conflict materials, if any, used in supplier's product.