Label Printing
A Leading Designer and Manufacturer of Innovative Label Printing Solutions
Our company provides customers with not one, but two high-quality printer lines based on performance and enterprise ability.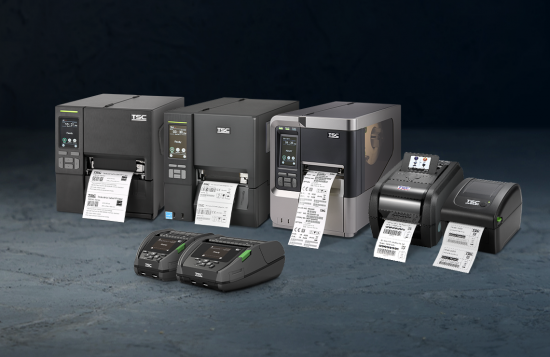 Our TSC Performance Line Offer High-Performance, Reliability, and Versatility
TSC printers offer a wide array of options that are high performance and cost-effective. Our Performance printers are known for high quality and affordability.
Wide Range of Products – TSC offers a wide range of printers for diverse applications from rugged mobile, budget-friendly desktop, to high-performance industrial printers. These printers support a variety of different media and label types to support the printing needs of your business.
Highly Customizable Solutions –  We have the tools to accommodate nearly any label printing application for your business. All of our performance printers along with a full selection of compatible supplies allows for high levels of customizations on any TSC device in our Late Point Configuration center.
Print and Apply Print Engine – Our innovative print engine is designed for years of reliability, ease of use, and cost-conscious serviceability. It is designed for simple integration that can be easily integrated into just about any print and apply environment.
Our Printronix Auto ID Enterprise Product Line is Built to Last
The Printronix Auto ID products and solutions are ideal for enterprise customers who put a high value on performance, ease and flexibility of integration, and high reliability. 
RFID Printing and Encoding – Our ID RFID-enabled printers enable improved asset visibility and tracking in your operation with the ability to print and encode a variety of standard, on-metal, and other durable RFID tags.
Print and Encode Labels, Verify and Grade in a Single Pass – The Printronix Auto ID T8000 and T6000e printers with ODV-2D barcode inspection technology ensure each barcode label you print is scannable, verified, and meets industry standards. Based on your application, these printers can verify both 1D and 2D barcode labels.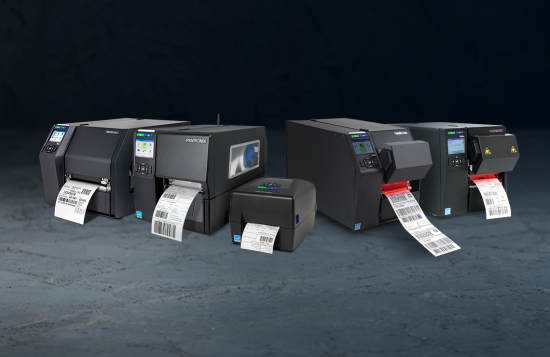 High-Quality Labels that Go the Extra Mile
Our experts have carefully engineered and designed labeling solutions to improve businesses across a variety of verticals and applications. Whether you need to print on the go with mobile printers in the retail or food and beverage industry or produce product and shipping labels in the supply chain, our high-quality label materials are tested and guaranteed to help you meet business requirements and improve customer satisfaction.
A Wide Offering of Labels to Meet the Needs of Your Unique Printing Application
Our product expertise runs deep, and our supplies knowledge base is comprehensive. With product experts that can guide you through all stages of your labeling application, you can be assured that your label supplies will be optimized in form, fit, and function.
Direct Thermal Labels
Thermal Transfer Labels
Linerless Labels
Mobile Receipts
RFID Labels
Inkjet Labels
Digital Labels
Prime Labels
Variable Imaged Labels and Barcodes
High-Quality Digital Labels for Highly Customizable Printing
Digital printing has revolutionized the printing world. Prior to digital printing, commercial printing was done with offset or flexographic printing. Both of these technologies require the creation of press plates and considerable set-up time. Digital printing eliminated the need to create press plates and provided an alternative for on-demand printing. Among other impacts that digital printing has had on the label industry is the option of short and medium print runs and variable printing.
Advantages of Digital Labels:
Faster Production Time
Variable Imaging
Smaller Label Print Runs
Print Labels as You Need Them
High-Quality
Faster Proofs
Expanded Media Choices
Reliable Labels Built for Tough Environments
Label material and image durability are paramount in many printing applications. Luckily, our experts from TSC Printronix Auto ID Genuine Supplies have the tools to help you develop a label perfect for your specific environment. In the case of label durability, an ideal solution would be a label that has been top-coated or made from a poly material. These label materials are ideal for applications where the label will be subjected to abrasion, sunlight, moisture, or light chemical contact.