RFID for Omnichannel Retail
RFID Helps Retail Operations Across the Supply Chain
The retail landscape is shifting to a hybrid combination of e-commerce channels and legacy brick-and-mortar stores. The hybrid shopping experience allows customers to shop in a way that best suits their needs and preferences; however, retailers also see new challenges serving customers in omni-channel environments.
Retailers are turning to RFID technology to combat these challenges. RAIN RFID in particular is being used to reduce out-of-stock inventory and shrinkage, and to optimize operations and boost productivity. Item-level RFID tagging directly contributes to the bottom line by reducing costs and increasing sales. All indicators point towards the continued adoption and increased use of RFID labels.
Is your enterprise prepared for omnichannel retail?
Points to ConsiderWhy Choose UsRFID Printers Success StoryResource Library Blog Watch Video
Points to Consider
There are two primary options to obtain RFID labels— getting preprinted/encoded labels from a service bureau or print on-demand. For high-mix, low-volume products, it usually makes sense to produce RFID labels on-demand. Before getting started on your RFID investment, we recommend that you consider these four concepts including: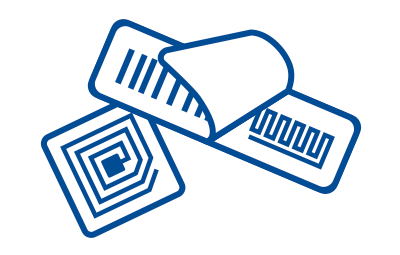 Select the Right RFID Label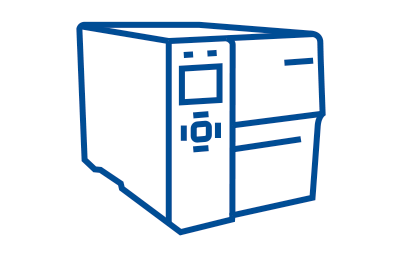 Select the Right RFID Printer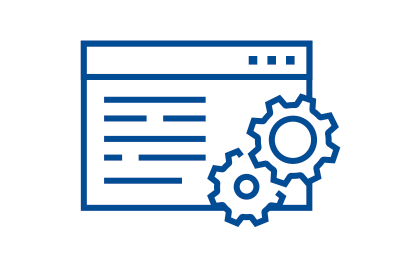 Select the Right Software for RFID Encoding and RFID Labeling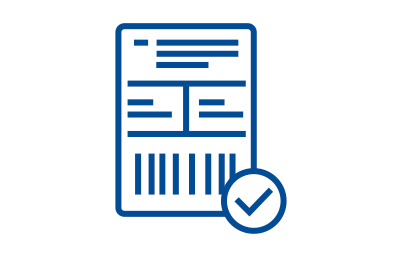 Determine RFID Label Design and Encoding
Why TSC Printronix Auto ID RFID Printers?
From high performance enterprise designs, compact industrial models, lower-volume desktop, and mobile to print engine models, our RFID printer family is designed for diverse requirements.
1
Deep Collaboration with Multiple Standards Organizations
We work closely with GS1, ISO/IEC, AIM, and the RAIN Alliance to ensure that our RFID printers correctly and adequately support the various encoding standards even when standards are evolving.
2
Easily and Quickly Switch Between Different Label Constructions
Our RFID printer family possesses unique capabilities to solve the problems often associated with different RFID label constructions. Our RFID printers can support standard smart labels, on-metal tags and many other tag types.
3
High Speed Encoding for Better Productivity
Optimized for maximum throughput, TSC Printronix Auto ID RFID printers use an Encode During Print feature which avoids back feed between labels commonly seen with other brands of RFID printers.

4
Our RFID Printer and Label Validation Lab Means Your Confidence
Our RFID Printer and Label Validation Lab continuously tests new RFID chips, inlays and on-metal tags to ensure they operate correctly in our RFID printers. We support an ever-increasing range of products giving you confidence that our printer will work for your application.
5
Your Resource for RFID Labels
Not only are we experts in RAIN RFID printers and encoders, we also sell labels through trade only. All our RAIN RFID labels are guaranteed to provide consistent, optimal performance with our RFID printers, having been tested and certified in our RFID Printer and Label Validation Lab.
The TSC Printronix Auto ID RFID Printer Family
Regardless of whether you are a retailer, a 3PL, or a retailer's supplier, the below table will help you quickly identify the right RFID printer for your application needs depending on print volume, label type, your RFID label constructions, and mobility requirements.
Model
T6000e
RFID 4"
T6000e
RFID 6"
T4000
RFID
T800
RFID
PEX-2000
RFID 6"
Alpha-40L
RFID
Type
Industrial
Industrial
Industrial
Desktop
Print Engine
Mobile
Duty Cycle
10,000 labels/day
5,000 labels/day
2,500 labels/day
5,000 labels/day
1,000 labels/day
RFID System
Encoding
RAIN / UHF
Standard
GS1 EPC Gen2 / ISO 18000-63
Antenna
Internal adjustable & external fixed
External fixed
Internal adjustable
Internal fixed
External fixed
Printer Languages
PGL, ZGL, STGL, MGL
TSPL-EZD, TSPL-EZS
TSPL-EZC
RFID Labels
Types
Standard / On-metal / Other
Standard
On-metal tag thickness support
Thickness up to 0.088" (2.2mm)
Thickness up to 0.05" (1.2mm)
N/A
Label Pitch
Down to 0.625" (15.9mm)
Calibration
Automatic
Chip (IC) / Inlays
Chips: Support for all mainstream chips and many new advanced chips.
Inlays: Support for all common inlay designs.
Check our RFID Solution webpage for the latest list of supported chips and inlays
RFID Data Validation
Encoding Failures: Full / partial label overstrike (Depends on label length)
RFID Label Counter: Tracks good/bad labels
Encoding Failure
Print Resolution 

203dpi, 300dpi, 600dpi

203dpi, 300dpi
203dpi
Max Print Speed
14ips@203dpi, 12ips@300dpi, 6ips@ 600dpi
12ips@203dpi, 10ips@300dpi
10ips@203dpi, 7ips@300dpi
8ips@203dpi, 6ips@300dpi
14ips@203dpi, 12ips@300dpi
Up to 5ips @203dpi
Walmart Home Décor Supplier Easily Complies with RFID Requirement

A U.S.-based supplier of home décor products can print and encode different label types using as few RFID printers as possible to comply with RFID requirement.

WaveRFID Helps Opticians to See Eyewear Stock in Real-Time

Optical retail shops applies WaveRFID's cloud-based inventory management solution and T800 RFID printer to gain accurate inventory data and control budgeted stock plan.
Webinar 1: RFID for E-Commerce

How RFID Helps E-Commerce Operations Across the Supply Chain

Webinar 2: RFID for E-Commerce

How to Comply with Retailer RFID Initiatives and Leverage the Technology to Your Benefit

Why Global RFID Encoding Standards Matter

RFID's value is derived from data quality. Using standards-based numbering schemes is the key.
RFID Guide for Retailers' Omnichannel Fulfillment Success

How RFID helps optimize e-commerce operations across supply chain

Survival Guide: From Surviving to Thriving

A Guide to RFID mandates for retail suppliers

RFID Labeling Solutions for Every Application

Enterprise series RFID printer brochure
Implementing an E-Commerce Strategy Can Pose Challenges for the Value Chain, Can RFID Help?
The Importance of Selecting the Right RFID Partners and Printers for Your Retail E-Commerce Projects