Occupational Health and Safety Declaration
TSC has established an occupational health and safety management system to encourage organizations to provide healthy and safet workplace, prevent work-related injuries and health hazards, and continuously improve our performance of occupational health and safety performance. TSC production plant has fully introduced the ISO45001 system and established an effective occupational health and safety management system. Regular internal and external audits are performed to ensure the effectiveness of the system. The work environment, machinery and equipment, raw materials and personnel operations in the factory are continuously reviewed for various occupations to provide a healthy and safe workplace.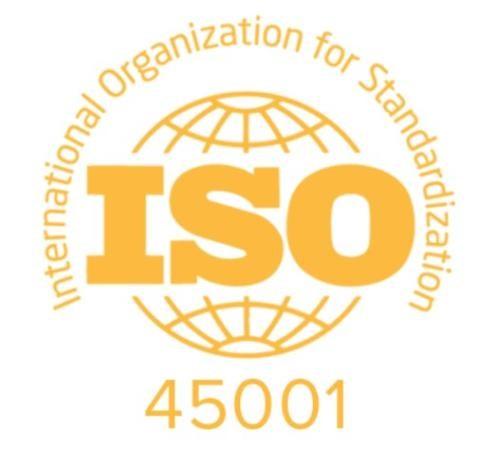 Management Policy
While pursuing performance development, TSC must pay attention to occupational health and safety protection work to comply with laws and regulations, and more actively communicates and consults with workers and worker representatives including employees and contractors to improve occupational health and safety. We clearly state the importance of health and safety in our operating policies to achieve the goal of zero occupational accidents, and through continuous improvement, to achieve occupational health and safety management performance.
Occupational Health and Safety Management Principle
TSC actively promotes the following occupational health and safety protection principles through the establishment of the ISO45001 system:
Comply with Laws and Regulations: Conduct self-inspection and management in the discharge of waste gas, waste water, waste removal, and noise control to continue to comply with laws, regulations and other signed requirements.
Zero Disaster: Implement environmental protection promotion, make environmental protection labels, and prevent possible disasters.
Waste Reduction: Application of waste classification and resource recycling to reduce waste generation.
Pollution Avoiding: Use better pollution control technology and equipment to avoid pollution.
Energy Saving: Improve management methods, use high-efficiency equipment, and save energy consumption.
Continuous improvement: Continuously improve the performance of occupational health and safety management through worker consultation and participation.
Certificates & Legal Information: