Implementing an E-Commerce Strategy Can Pose Challenges for the Value Chain, Can RFID Help?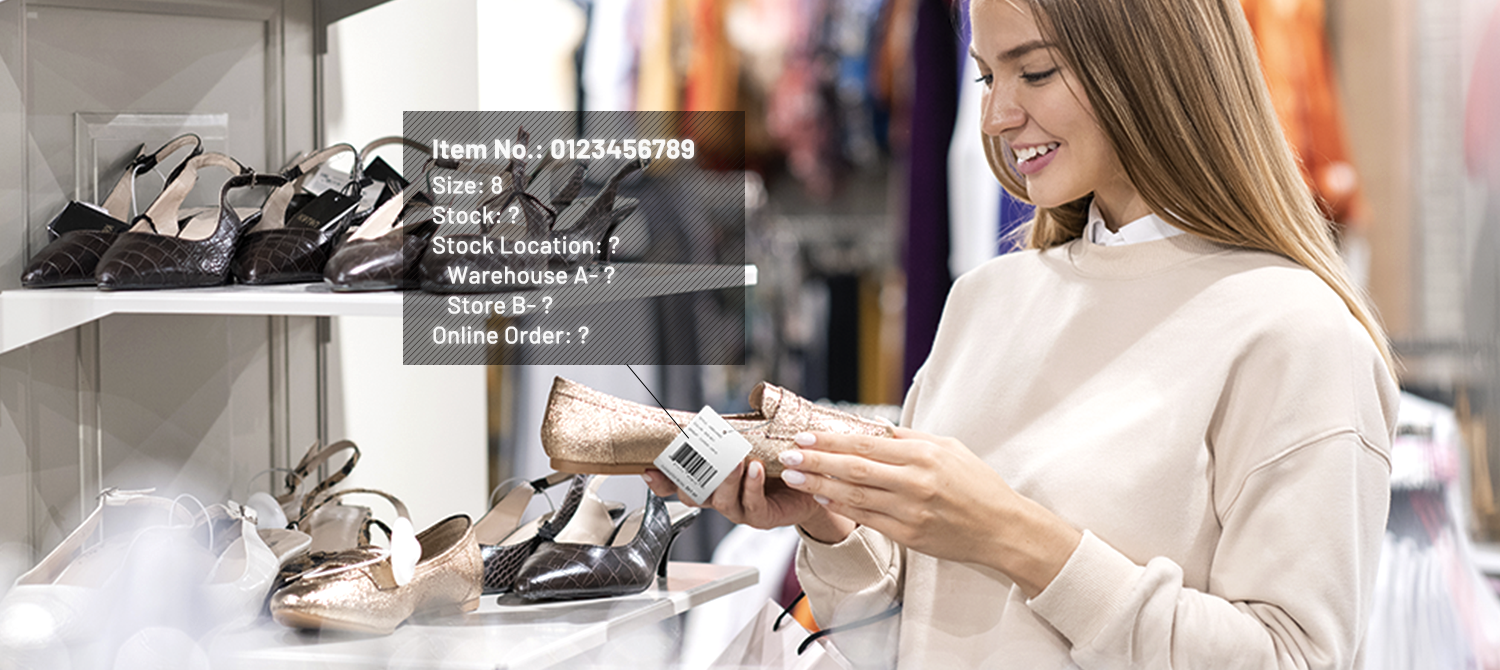 It's virtually impossible to ignore the increase in retail e-commerce over the past five years. Even before COVID, e-commerce was accelerating rapidly. The limitations imposed during the pandemic not only accelerated e-commerce operations at an even faster rate but also made these operations business-critical for many retailers.
RFID has played a significant role in supporting e-commerce operations for major retailers like Walmart, Target, and Macy's. Even smaller retailers are adapting to the trends and putting up websites supported by RFID. Implementing e-commerce operations presents many challenges for retailers and their suppliers, and RFID plays a critical role in overcoming those challenges.
Retailer Challenges
One of the major problems retailers face when implementing e-commerce operations is ensuring inventory accuracy. A retailer cannot sell an item for immediate delivery or pick-up if the item is not in stock. Retailers, large and small, need precise inventory data to support their e-commerce operations.
A major component of inventory accuracy is determining the location of an item.  An item may show as in stock, but where is it? Is it in a particular store? Where is it on the store floor? Or is it in backstock?
Retailers may know that they have certain items in stock, and they may even know where these items are, but what if they need to fulfill orders for items that are located in different places? Easily combining items from different locations to fulfill orders will be another challenge that retailers must overcome in the near future.
Another common pain point RFID helps retailers with is shrinkage. Any lost, stolen, or misplaced item is considered shrinkage to retailers. Implementing e-commerce operations generally increases the number of opportunities for shrinkage to occur, however, RFID dramatically helps curtail shrinkage.
Implementing RFID into e-commerce operations may be challenging at first but overall proves to be beneficial for the majority of retailers.
Supplier Challenges
While retailers face one set of challenges, their suppliers also face challenges complying with their customers' RFID requirements.
RFID mandates issued by major retailers are based on fairly precise specifications and processes that must be adhered to. The first major challenge that suppliers face is to decipher these specifications and the steps they need to follow. Which inlay must they use?  What label constructions are acceptable?  Where should the RFID label be affixed to the item? What approval process is in place to confirm that the RFID labeling is being done correctly? This often takes quite a bit of thorough research to determine. Unfortunately in some cases, the guidelines can be difficult to understand, so suppliers often have to go through a fair amount of trial and error or contract an external expert. We predict the processes will become easier and clearer the more widespread RFID labeling becomes.
Another challenge for suppliers is to determine whether they should outsource their RFID label needs to a service bureau or they should print and encode the labels in-house? Which option gives them better flexibility, faster turnaround, and costs less? Again, thorough research and cost-analysis must be done to determine the best answer. And for products that are not RFID-friendly, the more difficult finding this information is.
If a supplier determines that printing and encoding the RFID labels in-house is their best option, they will need to source the correct labels and RFID-enabled printers for the job. Getting the correct type of labels and pairing them with the optimal printer to properly print and encode the labels usually requires some training.
RFID for E-Commerce Blog Series
As you can see, there are many moving parts and factors that go into implementing RFID for e-commerce. We will continue to highlight the challenges and benefits for retailers and suppliers in our RFID for e-commerce blog series. Follow us on LinkedIn or Facebook to get the latest updates.
For questions about our RFID label printers and supplies, check out our website or contact your local sales presentative.