The Importance of RFID Standards for E-Commerce Solutions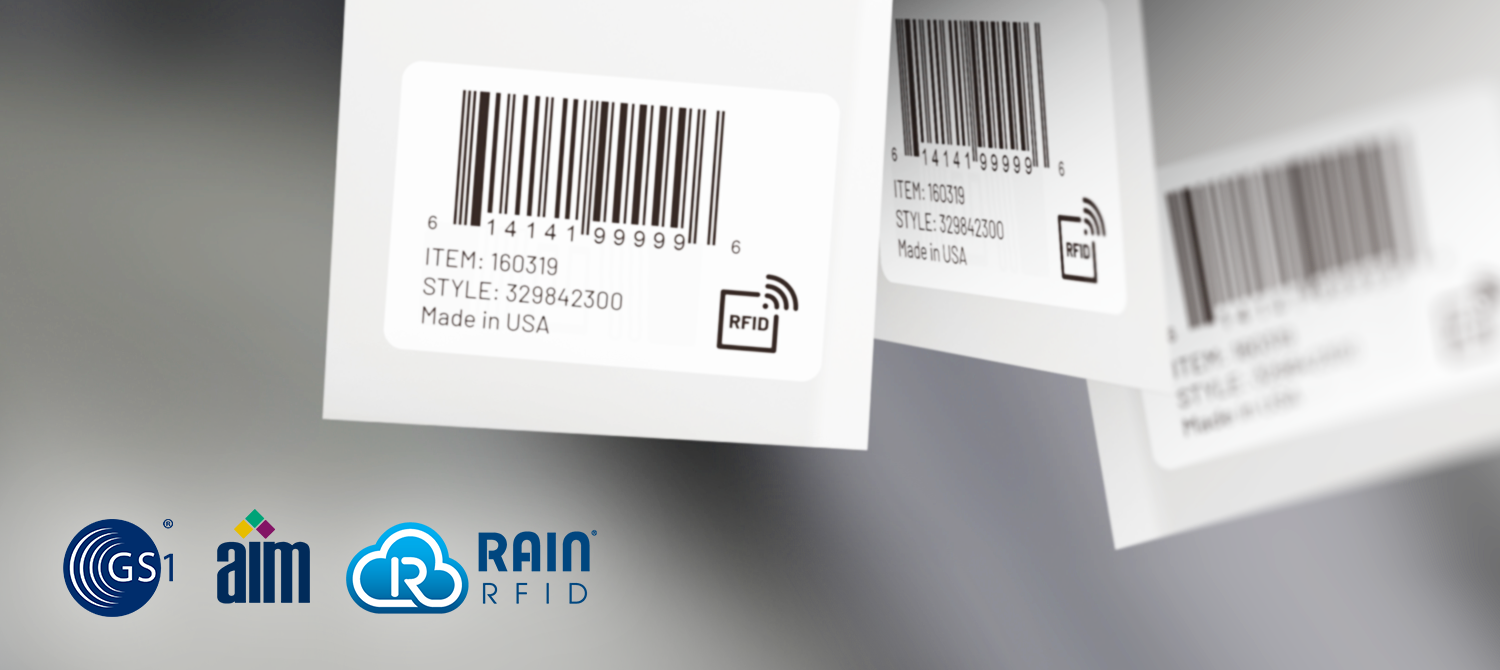 Begin by Selecting Proper RFID Standards for Interoperability
Successful RAIN RFID implementations in the retail industry depend on global standards to ensure that products are trackable across the value chain from the manufacturer through logistics partners and ultimately to the retailer. Regardless of the tags and equipment in use, who encoded the tags, or who is reading the tags, actors and trading partners in the retail value chain rely on standards to ensure interoperability.
Tag Data Encoding Standards
GS1 and the International Standards Organisation (ISO) are two organisations that work together to develop, approve and implement RAIN RFID standards and protocols. One critical outcome of using standards is to ensure that tags are encoded properly and uniquely. Two "families" of tag data encoding standards have arisen:
GS1's EPC Tag Data Standard (TDS)
The EPC Tag Data Standard (TDS) from GS1 specifies the Electronic Product Code (EPC) data format and provides encodings for numbering schemes within an EPC. TDS-based encodings are the norm within the retail industry and should be used for e-commerce solutions. We'll get into GS1 encodings in more detail below.
Various ISO-Based Standards
These standards are ideal for encoding relatively complex data and for "closed-loop" applications where the data is not shared across trading partners. Although many industries and applications rely on these standards for their encodings, they are not widely used in the retail sector.
Using GS1 Encodings for E-commerce Solutions
Thanks to GS1, Auburn University's RFID Lab and several major retailers including Walmart, the retail industry has settled on a particular encoding scheme for item-level tagging. This encoding scheme is known as SGTIN-96 and is covered in detail in the TDS.
Conceptually, SGTIN-96 encodings leverage the ubiquitous UPC/EAN barcodes already in the retail industry and the GS1 numbering system behind these barcodes. Each UPC/EAN barcode denotes a company and a product type. The numbers are universally understood across the value chain. But these barcodes and their numbers do not uniquely identify instances of the products. Using RFID—specifically SGTIN-96 encodings—allows users to serialise each instance of a product type for detailed inventory counts and basic locationing.
Many Benefits of RFID
Using proper encoding standards ensures interoperability across the value chain and prevents challenges such as Tag Clutter. Standards-based numbering systems from GS1 and ISO ensure that each tag is encoded as per a specific data structure yet also unique. With structure and guaranteed uniqueness, reading systems can quickly filter for "tags of interest" and ignore tags from other applications.
RFID tags offer numerous additional benefits in business applications, such as ensuring that all trading partners can capture and interpret data. Every checkpoint across the global supply chain has access to the same information when tags are standardised.
Download and read the full RFID eGuide for additional insights here, "The Growing Importance of Adopting Global RFID Encoding Standards."
RFID for E-Commerce Blog Series
Despite some of the challenges of implementing RFID for e-commerce, using RFID as a key part of the solution vastly improves the process and provides multiple benefits to retailers and suppliers. We will continue to highlight the challenges, benefits, and tips for retailers and suppliers in our RFID for e-commerce blog series. Follow us on LinkedIn or Facebook to get the latest updates.