Tips to Comply with Retailer RFID Mandates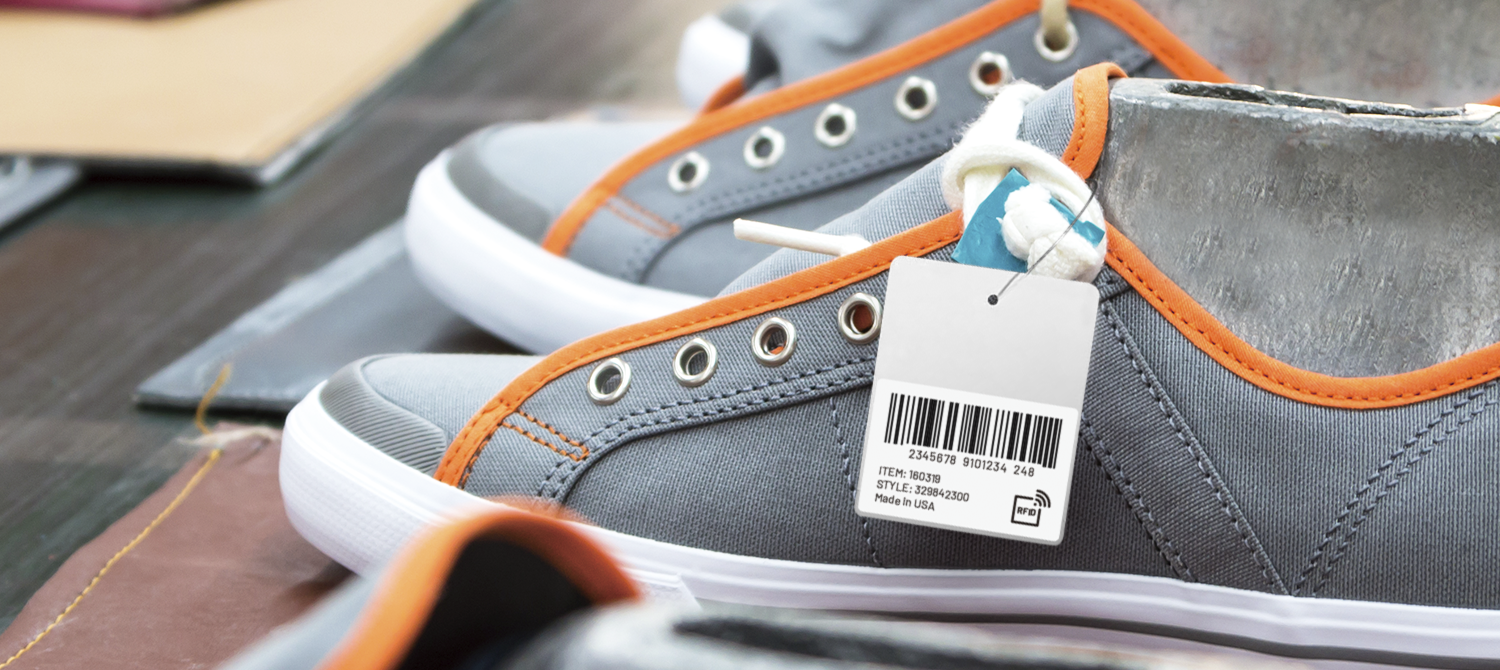 Do you supply products to a major retailer? If so, your customer might have mandated you begin RFID-tagging your products. What are some RFID basics to help you comply with this requirement?
Begin by checking if you have received similar requirements from multiple retailers. If yes, ideally, you want to tag (label) your items with a single tag that fulfills all your customers' requirements. Retailers' RFID mandates are usually similar enough that you can comply with all of the mandates using a single RFID label.
Your retail customer should have sent you documentation outlining the specifics of their RFID requirements. These requirements should include the following, but don't be surprised if some items from this list are missing or unclear. Retailers are on a journey themselves and "figuring things out as they go."
First, ensure you have a retailer point of contact for support and answering questions. You will have questions, so scour through the documentation to identify whom to contact for assistance. We recommend printing out a list of contacts and keeping the list handy.
Acceptable label dimensions
Acceptable label materials (facestock, adhesive, etc.)
Acceptable RFID "inlays" by product type
Information and barcode(s) that must be printed on the label, including fonts, point sizes, barcode specifications, etc.
The RFID "Encoding Scheme" to use. For all known retailer mandates, this is currently GS1's so-called "SGTIN-96." We will look at SGTIN-96 in more detail below.
The requirement to "Permalock" (lock permanently) your encodings
Label placement guidelines
How to get your labels approved before you start shipping items with RFID labels
For the requirements listed above that need to be added or clarified, reach out to your list of contacts for help. Likely, the RFID information provided is not complete, so don't be shy about chasing down answers.
Next, start with one product type. Retailer mandates are based on product types, but they may use different terms like "department," "category," "SBU" (Strategic Business Unit), etc. The idea is that each product you supply to your retailer customer falls into a specific category. And for each category, there are label and RFID requirements. If you start with one specific product and go through the process, you can easily duplicate the process for additional product types once you understand how it works.
You will need to source sample labels that fulfill the various requirements. If you are using a Service Bureau to print labels, you can leave many of the details up to them. If you plan to print and encode the labels yourself using an RFID printer, do your best to source blank labels that fulfill the physical label requirements.
Using software like BarTender, NiceLabel, or CODESOFT with an RFID printer, you'll design, print, and encode sample labels for internal review. The software needed to print and encode the labels is generally not complex, but there are three key caveats to keep in mind:
You must encode the tags using the proper numbering system.
Every serial number you generate must be unique.
You must Permalock the encodings.
The numbering system generally specified in retailer mandates is SGTIN-96. Understanding the concept behind SGTIN-96 is helpful. The products you are shipping to your retailer customer should already have a UPC or EAN barcode. Another term for UPC/EAN is GTIN. SGTIN is therefore the same UPC/EAN number but with a serial number (the "S") added. The 96 means encoding this information to 96 bits of tag memory.
When you encode SGTIN-96 for retailer mandates, you encode the UPC/EAN number and add a serial number to it. There is definitely a "devil in the details" behind SGTIN-96 encodings, so check out this guideline from GS1 for help, or contact TSC Printronix Auto ID.
Remember to Permalock your tags after printing and encoding. All retailer mandates require that the encodings be locked permanently so that nobody can change the data.
Next, you'll want to check your encodings. Did you format the data correctly? Does each encoding match the corresponding UPC/EAN number? You will need a reader to check this. You can either get a standalone reader or, if using a TSC Printronix Auto ID RFID printer, you can use your printer as a reader. When you read the data, it will most likely be displayed as a hexadecimal value that bears little resemblance to what you think you encoded. Don't worry. You can take the hexadecimal value and plug it into GS1's online decoder tool which will display how it converts to an SGTIN-96 value, what the UPC/EAN value is, what the serial number is, and more.
Once you have some printed and encoded labels, verify your retail customer's documented approval process. They will want you to submit sample tags and possibly photos of where you plan to affix the labels to your products. Retailers will have a step-by-step process you will need to follow.
Assuming you have made it through the approval process for one product type, repeat the process for all your other product types covered by the mandate.
RFID for E-Commerce: Webinar and Blog Series
TSC Printronix Auto ID will host a global RFID for E-Commerce webinar in July to reveal more insights. We will also continue sharing tips for complying with RFID mandates in our blog series. Be sure to follow us on LinkedIn and Facebook for the latest updates.