Meet Ken Chou, Director of Engineering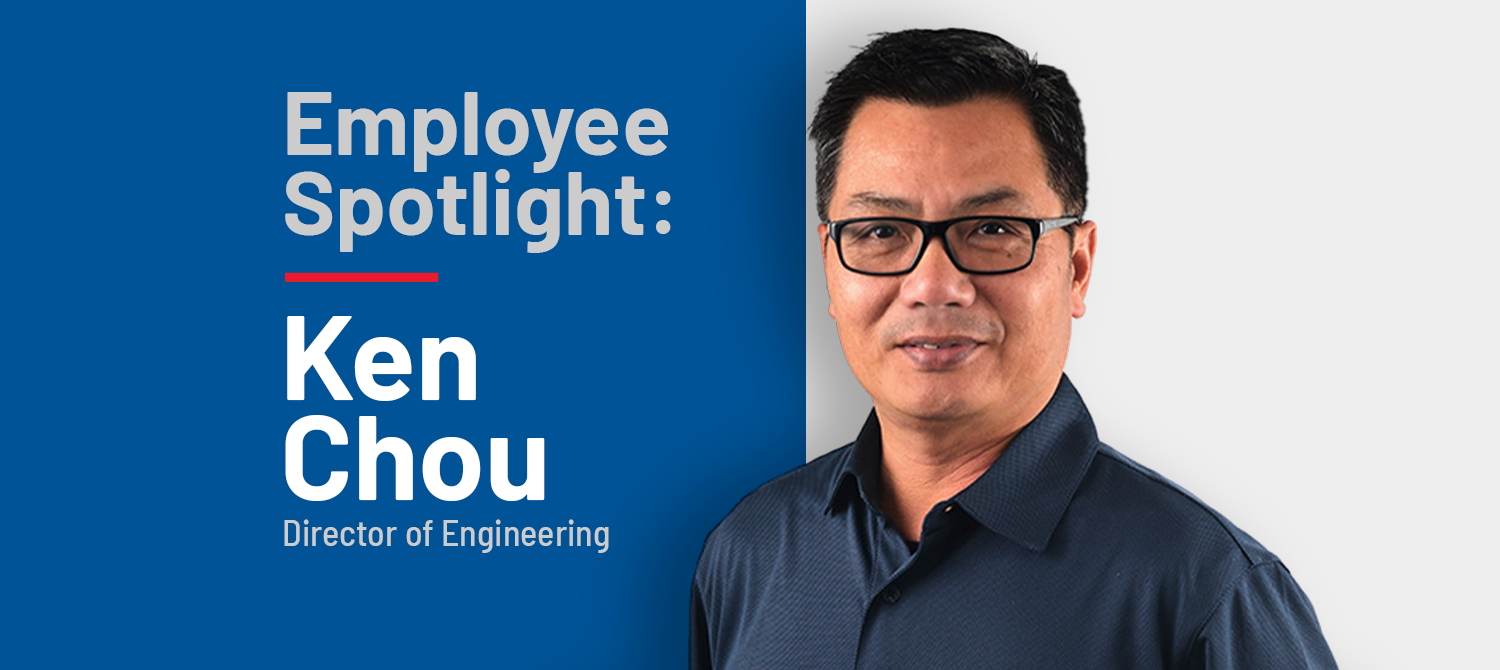 Read our interview with Ken Chou of TSC Printronix Auto ID as we spotlight employees that have a positive impact on our products, services, and customers.
 How long have you worked for TSC Printronix Auto ID?
 KC: I first joined TSC as a firmware engineer when the company entered the thermal printing industry back in 1991 and was based in the Southern California office at the time. I later joined another top manufacturer as an engineer for a few years before returning to TSC in 2002. I have been with the company ever since. I love working for TSC and developing innovative solutions for our customers. This coming May will mark thirty years working in the auto identification and data capture (AIDC) industry.
What is your role with the company? 
KC: As the Director of Engineering, I coordinate between the sales team, resellers, and our partners to communicate with our technical support and engineering teams on various projects. Additionally, my role allows me to work on firmware development projects and exercise my own engineering skills quite often.
 What is the most rewarding part of your job?
KC: The most rewarding part of my job is bringing in new business and working closely with our resellers to develop real, impactful solutions for their customers. At TSC Printronix Auto ID, we are committed to delivering high-performance printers and helping resolve unique printing challenges. It is a great feeling when we are able to present customers with a printer that is uniquely fit to them and meets their printing needs better than any other solution on the market.
Lately, I have been contacted by quite a few resellers who are urgently looking for alternatives for their customers with unsupported printers or printers unable to be replaced due to supply issues. This is where TSC is able to shine. TSC printers are highly customizable and emulate most major printer languages. I have been able to work with them closely to develop solutions for their customers and keep their businesses moving forward. I enjoy this type of work. It's very rewarding to come up with a solution to a unique challenge. This is something I do almost every day.
 What do you like best about working for TSC Printronix Auto ID?
KC: I am very grateful for the travel opportunities my role with TSC Printronix Auto ID has given me. Traveling between our offices, manufacturing plants, and warehouses in the Americas, Europe, and Asia has given me the chance to explore the world.
 What is something people do not know about you?
KC: During quarantine, we have all been able to develop new hobbies. I have been very into cooking recently, and I am proud to say that my Paella dish is getting better every time!