Delivering Innovative Print Solutions: Meet Our AIDC Expert, KS Kim, TSC Korea Country Manager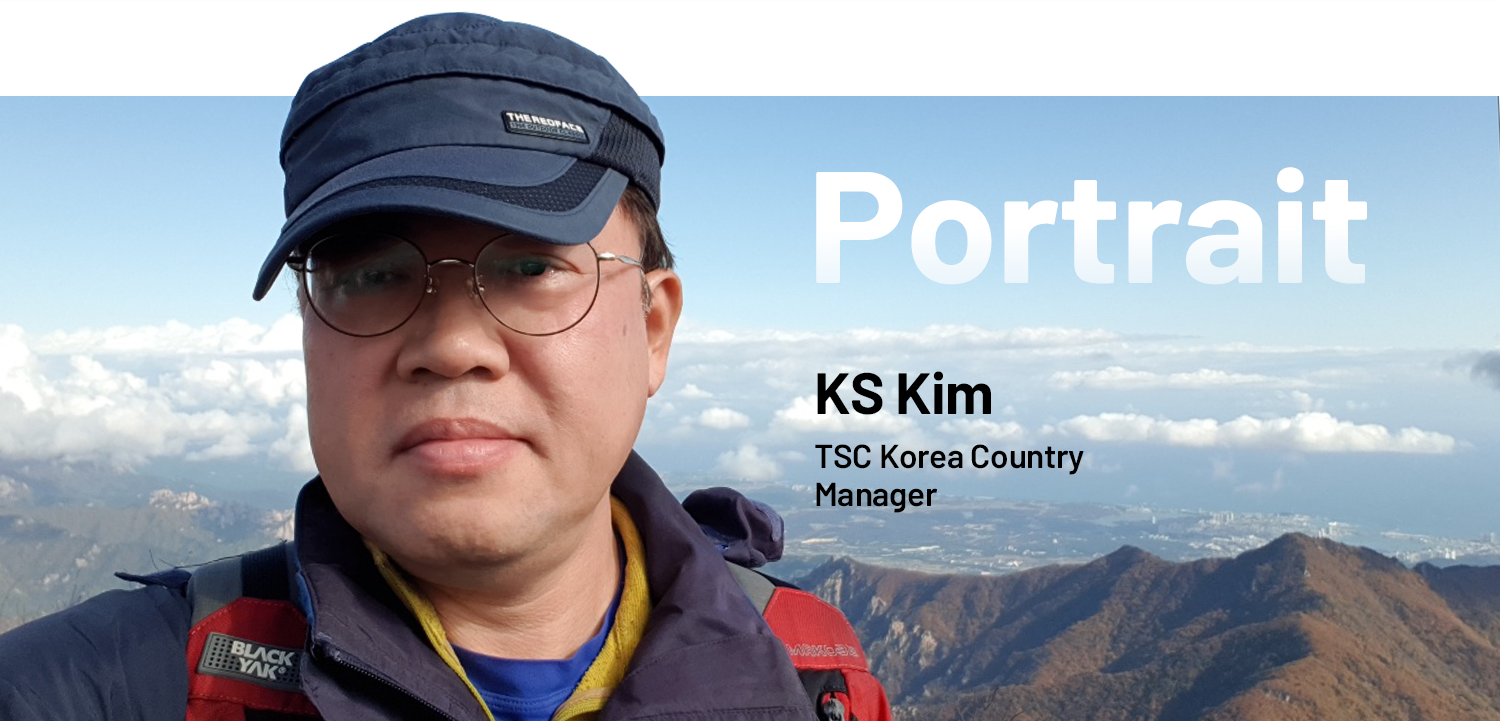 We take pride in our team members who support our values of helping partners succeed with leading technology. That's why we're excited to introduce KS Kim, TSC's Korea Country Manager, an AIDC-industry professional with 17 years of experience who hikes Korea's top 50 peaks as a hobby!
When did you begin your career at TSC Printronix Auto ID?
I joined the company as a Business Development Manager (BDM) in November of 2018. While I have 17 years of AIDC industry experience, it was my first opportunity to learn the barcode printer business inside and out. It's a wonderful and highly technical industry, and I am learning every day.
With support from our loyal channel partners, I am thrilled to deliver innovative solutions to customers while contributing to the growth of this fast-paced organisation. I firmly believe that we will become one of the global Tier 1 suppliers soon.
This company is well-established, yet has so much potential for growth. I truly love my job!
Tell us about your experience and expertise in the AIDC industry.
I started my first AIDC job at Symbol Technologies in 2006. It was the number one AIDC solutions company at the time which merged with Motorola Solutions in 2008. As a Regional Sales Director/Country Manager in South Korea, I developed and managed business for mobile solutions including enterprise mobile computers (PDAs), barcode scanners, RFID solutions, and Wi-Fi infrastructure. I collaborated with ecosystem partners who had specific solutions for vertical markets. These partners were able to use my solutions to stand out in the market and gain more business for specific vertical market applications. Later I expanded my role into the management of marketing and business planning.
In well-known, global high-tech companies, I learned many professional skills such as business planning and development, people management, marketing, and the adoption of advanced business systems.
What is your role with the company? Tell us about your day-to-day work at TSC.
I focus my time meeting with partners and end customers, discovering sales opportunities, and understanding competitive market conditions. Sometimes I travel long distances for field visits to understand customers' needs and develop solutions that support their businesses.
To ensure project success, systems integrators (SIs) play a critical role in solution development. This is why I spend a tremendous amount of time developing solid SIs through technical meetings. In these meetings, I introduce TSC products to new integrators, to build and maintain good relationships to forge loyalty. I also work with established partners to ensure that they are properly supported by our team.
I also provide products to small dealers and online market players to ensure daily business continuity. Since product competitiveness and delivery date are important, I use various promotions, manage inventory, and perform product forecasting for better supply chain management. In addition, I collaborate with the TSC headquarters team on technical and business challenges faced by partners to gain insights into the best solutions.
I watch the Korean market closely to monitor competition and find opportunities to win business for TSC. It's a very dynamic market, but I enjoy this part of the job.
What is the most rewarding part of your job?
I am thrilled to develop new customers by showing them the technological advances and innovations of TSC products. I feel rewarded by helping our partners grow so we can thrive together. I am happy to see our market share and brand name grow and watch TSC improve customer satisfaction. Personally, it is a pleasure to be active and well-known in the industry, but above all, achieving the sales goal in a challenging environment is the most rewarding.
What do you like best about working for TSC Printronix Auto ID?
I am pleased to work with my colleagues at headquarters who provide me with a strong understanding of and support for the local market. Also, I'm happy to work with our loyal partners who trust us. We now offer a wide range of products whereas in the past, only desktop printers were highly recognised in South Korea. With the launch of new industrial printers featuring the latest technology and high performance, we can now compete with the top brands. I'm happy to work for a company that is committed to developing a diverse portfolio and listening to customers.
What is something people do not know about you?
Before joining the AIDC industry, I worked at various IT solutions companies, such as LG, Lucent Technologies, HP, and Cisco for 20 years. I have a diverse skill set and extensive experience in understanding and learning new technologies and industrial trends. My experience from hardware infrastructure to advanced networking solutions, and a variety of vertical markets, have helped me identify customers' needs quickly.
As a hobby, I like climbing to the top 50 peaks in Korea. I frequently enjoy hiking on the weekends. Also, I was active in the amateur radio community (HAM) with a call sign DS2HBN in the 2000s. Though I'm no longer doing that, communicating with many people at home and abroad over the air was a pleasant experience.