TTP-244 Plus simplifies document tracking and tracing for India bank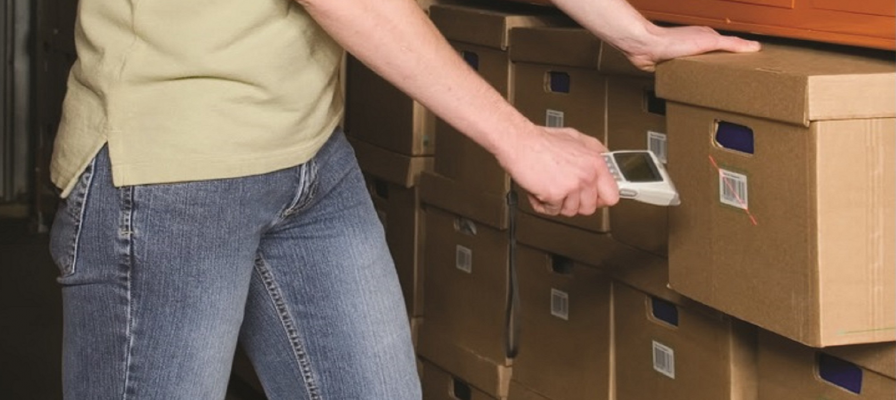 Background:
Tracking and processing the high volume of critical asset loan documents had become a major challenge for one of India's large nationalized banks. Much of the tracking was done manually, reducing efficiency and resulting in mistakes.
The bank had been entering file numbers manually, resulting in errors that had to be overwritten by hand and were hard to read.
In addition, the main branch had to manually sort through canvas packs from remote branches, each containing as many as 200 files, in order to identify the branch and date the files were received, a time-consuming and error-prone process.
All information in each file had to be entered manually before a file-identification number could be generated by system software. The files were then boxed and stored in a vault.
During inventories every six months, employees had to carry one box at a time from the vault to another area to manually inventory file records. When it was time to return a file to its home branch, clerks had to search for it manually, wasting valuable time.
Solution:
To improve document-tracking efficiency, the bank decided to install a property document management system sold by one of TSC's India partners. The bank approved a pilot project involving the intial installation of 20 TSC TTP-244 Plus printers as part of a total deployment of more than 200 printers.
Instead of manually inputting data, the bank now uses the TTP-244 Plus to generate a barcode file label that contains the customer name, file number, branch name and location details, plus information that was previously found on packing labels and lists that were attached to file documents. The files, which are stored in boxes at a document warehouse, can be easily identified via box-identification rack-location barcodes produced by the TTP-244 Plus.
Benefits:
Simplified file tracking and tracing
Fast, systematic and organized process flow
Improved document inventory management
Secure, authenticated document management
Less chance of human errors
TTP-244 Plus Features:
The TTP-244 Plus is ideal for customers looking for a high-quality barcode printer with low ownership costs. With its small, compact footprint and dual-motor design, the TTP-244 Plus is perfect for a wide variety of label- and tag-printing applications – everything from shipping labels to compliance and general-purpose product-identification labels and tags.
The TTP-244 Plus is competitively priced, comes with a generous two-year warranty, and accommodates a 300-meter-long ribbon, which keeps both daily and lifetime operating costs lower than those of other comparable printers.
The TTP-244 Plus can easily handle both a 300-meter ribbon and a full 8.4-inch OD roll of labels. With
its fast print speed and the large memory capacity, the TTP-244 Plus easily outperforms the competition.
MARKET:
Banking
APPLICATION:
Document tracking and tracings
MODEL:
TTP-244 PLUS