2020 Year in Review: Stronger Together, New Partnerships, News Solutions, and More Good News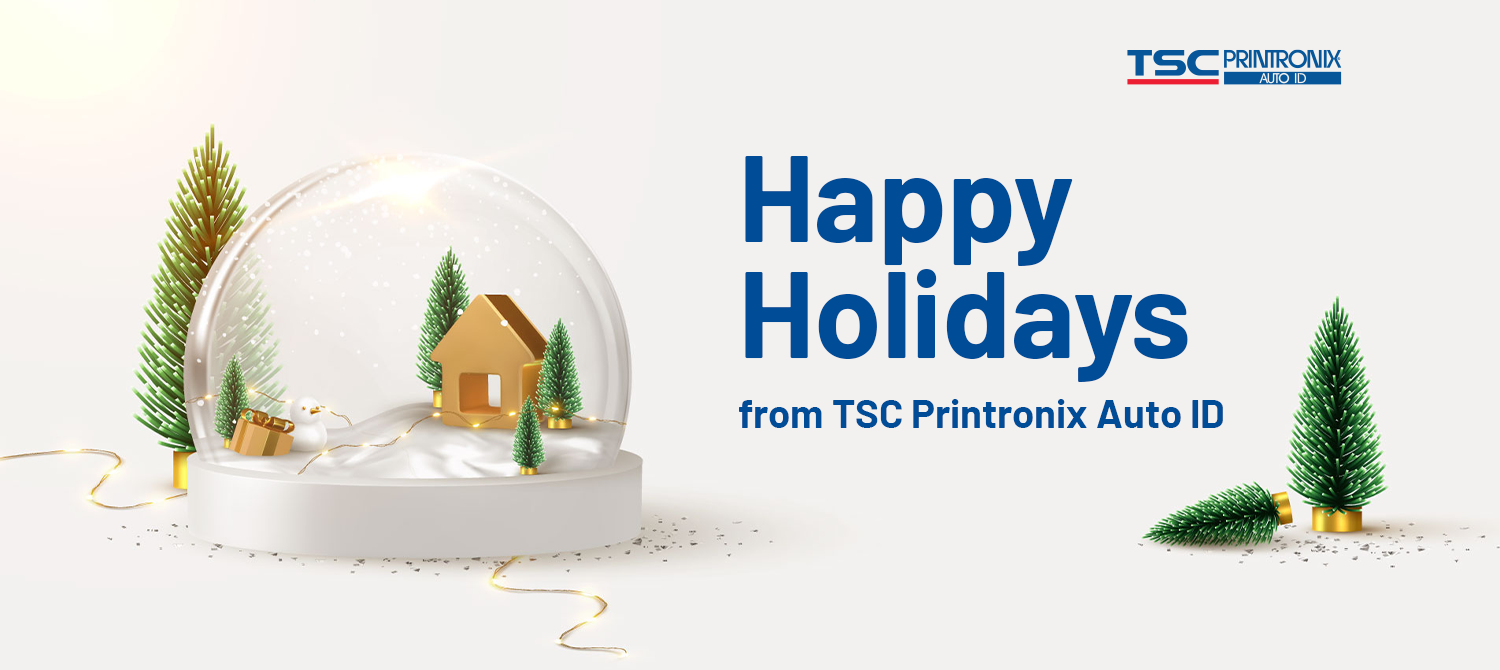 What a year it has been! During a year full of uncertainty and challenges, we were busy forming new partnerships, enhancing our thermal barcode label printing technology, and receiving recognition for product innovation. The driving force behind everything we do is to provide customers the latest asset tracking and identification solutions. Let's take a look back at what we were able to accomplish this year.
Recognized for RFID Innovation and Excellence
We are extremely proud that our Printronix Auto ID T6000e industrial thermal printer was a finalist for RFID Journal's prestigious Top 10 Best New Products of 2020. RFID Journal is the world's leading source for information on the latest RFID innovations, standards, case studies, and other RFID news.
We continue to invest in new barcode printing technologies including RFID and barcode verification. Advancing these technologies aligns with our mission to bring the latest solutions to customers and create a better user experience.
"Besides being happy with the fact that users can work with both standard smart labels and on-metal tags using a single printer, we are very proud of the ease and simplicity of the user-experience," said Chris Brown, Printronix Auto ID RFID Subject Matter Expert. "Just load the different media, select the media type from the front panel, and print and encode. A simpler user experience is key to wider adoption of RFID."
New Partnerships, New Solutions
Early in the year, we announced a partnership with SOTI, a world leader in mobile and IoT device management, to provide Enterprise Mobility Management solutions to customers through SOTI Connect as part of their IoT management ecosystem. Customers now have greater visibility and control across the entire line of Printronix Auto ID desktop and industrial printers, as well as a select group of TSC desktop and industrial thermal barcode label printers. Early next year an advanced mobile printer will join the line-up.
In the fall, we announced a partnership with Tego, a leading provider for supply chain visibility solutions. Tego's integration with Printronix Auto ID RFID-enabled printers means they are capable to encode and print UHF high-memory integrated labels to meet compliance with the Air Transport Association (ATA) Spec 2000 international standard. The capability gives customers like aerospace manufacturers, airlines and maintenance, repair and overhaul (MRO) organizations real-time data to automate and transform their supply chains.
We announced a partnership with TEKLYNX International, a global leader in barcode and RFID labeling software solutions to create the industry's first off-the-shelf end-to-end barcode verification labeling solution with full label audit capabilities from design to validated print results.
2020 Product Updates
In October, we announced the launch of our upgraded Printronix Auto ID RFID printer line-up with expanded printing and encoding capabilities at better, more attractive pricing. The product update applies to the Printronix Auto ID T800, T4000, and award-winning T6000e RFID printers. The printers are capable of fulfilling both desktop and industrial printing needs on all mainstream, standard, and on-metal RFID labels and tags with footprints from 4- to 6-inches with print resolutions of 203, 300, and 600 dpi.
"This latest release of high-performance encoding speeds gives customers confidence that the printing and encoding process will not impact their operational productivity," states Andy Edwards, Printronix Auto ID Director of Product Management. "The expanded RFID upgrade kits further protect our customer's investment by enabling a path for RFID printing and encoding should they decide on an RFID initiative at a later date."
October also brought the exciting launch of the TC210 and TE210 Series thermal transfer printers now enabled with Wi-Fi. As two of the most popular series in the TSC thermal barcode printer line-up, the addition of Wi-Fi to the TC210, TC310, TE210, and TE310 printers provides customers with the same high-performance and affordable models they trust with enhanced capabilities and expanded network accessibility. TSC Printronix Auto ID customers can expect Wi-Fi upgrades across more of the TSC Printronix Auto ID line-up in the new year.
"Customers love our TC and TE Series, and we have been receiving requests for wireless versions of these printers," said David Lundeen, VP of Marketing at TSC Printronix Auto ID. "We are excited to support our customers in launching Wi-Fi into these models. It really strengthens our desktop line as we now have multiple options for wireless desktop printers including the DA and TX series."
Stronger Together
This year brought the launch of our "Stronger Together" campaign. The slogan symbolizes the strength of our two printer brands coming together to bring over 65 years of combined industry expertise to the market and is a celebration of our journey together with our partners. Customers have access to and support from the best minds in the thermal label printing business. Combining the tremendous talents and engineering resources will allow TSC Printronix Auto ID to better serve partners, customers, and supply chains around the world.
Ending the Year on a High Note
To all our customers, partners, and team members, 2020 has thrown many challenges our way, but we could not have gotten through these unfamiliar times without you. As we close out the year, we look forward to ending the year on a high note and excitement for the bright things on the horizon in 2021. From our socially distant bubble to yours, have a happy and safe holiday season. Here is to making 2021 even Stronger Together!
Your Barcode Label Printing Experts.