Our Largest Product Update Yet on Our Most Popular Industrial Printers and Print Engines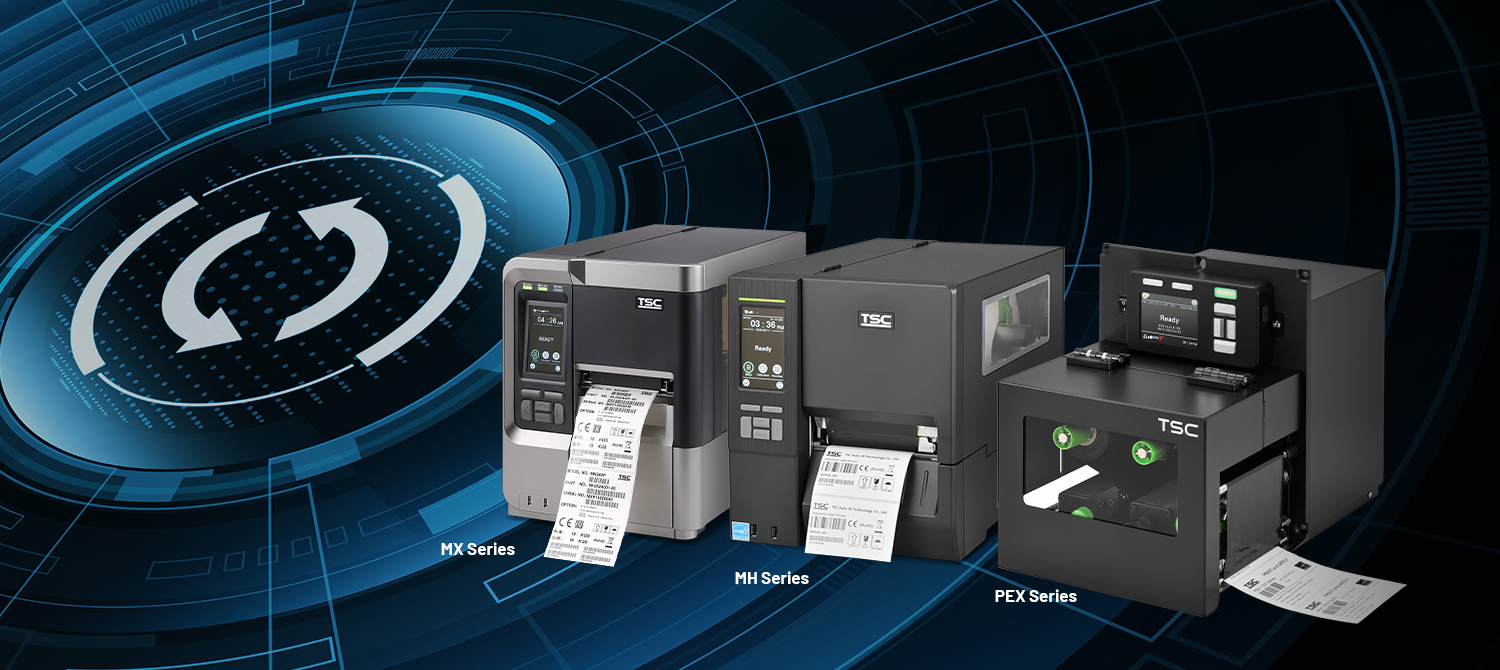 We are excited to announce our largest product update yet, offering you a range of advancements, including more secure and adaptable wireless connectivity options, enterprise mobility management capabilities, and better printhead management mechanisms to protect against incorrect or poor-quality labels.
Printers from each of the following families have been enhanced with new electronics: the MH Series performance industrial printers, the MX Series performance industrial printers, and the PEX Series industrial print engines. These printers have received evolutionary upgrades to their operational performance. We are also excited to announce the launch of two new industrial printers with the MH261 Series: the MH261T and MH361T 6-inch industrial thermal transfer printers. All of our upgraded performance printer models are ideal for printing applications in logistics, manufacturing, retail, distribution, healthcare, and much more.
 New Wireless Abilities and Enterprise-Level Remote Printer Management on Our Upgraded Printers
The new and improved printers feature more powerful wireless connectivity options than their predecessors, including combination wireless 802.11a/b/g/n/ac and Bluetooth® 4.2 modules designed for fast roaming and greater productivity. The upgraded connectivity features work well in Wi-Fi networks with multiple access points to ensure that no data is lost when roaming about a facility and crossing from one access point to another.
The upgraded printers are also compatible with SOTI Connect, an enterprise mobility management software for greater visibility into real-time data on the health and performance of entire fleets of printers. The SOTI Connect remote printer management platform gives you the power to manage and configure settings on thousands of printers from a single touchpoint from anywhere around the world.
Manage and Replace Printheads in Advance for Reduced Downtime
 Printhead management has also been vastly improved across all of the upcoming models to feature active dot check and upgraded printhead mechanisms. The printhead mechanisms can check and report bad dots on the printhead in real-time. Users will receive an alert to replace a faulty printhead in advance and avoid downtime across all upgraded TSC printer models.
The upgraded printheads include a new feature to store printhead usage within the printhead mechanism. This allows users to have a clear indication of their printhead's status and output level for improved insight into printhead health and replacement status. The ability to capture printhead usage directly on the replaceable printhead mechanism makes the upgraded models an attractive option for customers looking to replace their existing printer models.
"We are continuously working to deliver the most up-to-date thermal printing technology to our customers," said David Lundeen, VP of Marketing at TSC Printronix Auto ID. "Upgrades to modern wireless connectivity, adding compatibility to powerful enterprise mobility management platforms like SOTI Connect, and introducing better printhead management to protect against bad barcodes are all part of our commitment to our customers."
Customers interested in upgrading their existing printer models now have the ability to do so with a wide range of options in this upgraded printer line-up. The new printer models bring unprecedented performance advancements to the market with high-value, competitive pricing options.
To learn more about the TSC Printronix Auto ID upgraded products, pricing information, and product availability, contact your TSC regional sales representative or our US Corporate Headquarters.