Why Our T6000e ODV-2D Enterprise Printer is In a Class of Its Own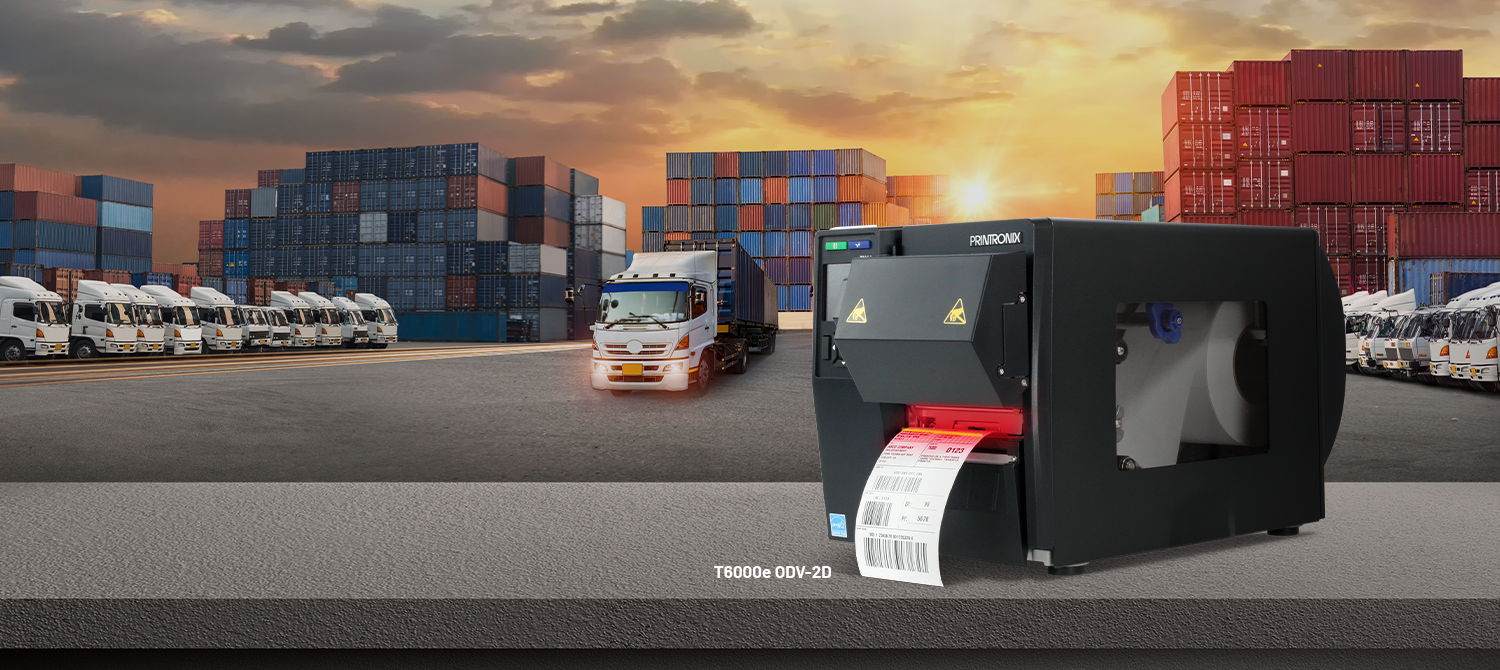 In March, we upgraded our award-winning Printronix Auto ID T6000e enterprise industrial printer adding integrated RFID and barcode inspection capabilities. Users can now print and encode RFID labels and inspect and grade the quality of printed barcodes in a single pass.
With the ability to print, encode, and perform barcode verification at the same time on the updated T6000e, one printer can now do the work of multiple devices to create a new level of productivity and cost savings. No longer are two separate machines needed to perform two completely different functions. This is a unique function not available on any other printer currently on the market.
Manage Your Mission-Critical Devices from Anywhere with SOTI Connect
 This newly released printer joins our fleet of printers powered by SOTI Connect remote printer management software. With SOTI Connect, IT personnel can remotely manage and monitor mission-critical devices, configure settings, setup security, push firmware updates once out in the field, and get real-time visibility and control from a completely central, remote location.
Print, Verify, and Encode RFID Labels All in A Single Pass
 The printer is also extremely easy to set up and configure with features such as a pre-mounted barcode verifier, RFID auto-calibration, barcode GPS functionality that automatically detects and anticipates barcode alignment, and much more.
RFID functionalities include TSC Printronix Auto ID Encode During Print firmware that renders inlay placement issues a thing of the past. The T6000e supports high-speed encoding and can encode high-memory chips using advanced commands. A wide variety of label types are supported by this printer, from standard smart labels to on-metal tags to thick Returnable Transport Item (RTI) labels to rigid horticultural tags, and many other varieties as well. Labels with a pitch as low as 0.625-inches can be encoded with precision and reliability.
With RFID and barcode inspection fully integrated into the printer, reports that show barcode quality and information, RFID data, and combined statistics can be easily generated. Reports are available in various formats, including XML and CSV for integration with host systems or viewed in the free version of the PrintNet Enterprise utility.
The optical scanner on the printer finds, reads, and grades up to 50 barcodes per label. Each barcode is graded using ISO standards and given a letter and numeric score. The grading score includes details of the ISO standard, the type of barcode, the barcode data, and the label image. The reporting capability of every label helps organizations defend chargeback fees and penalties.
The optical scanner and RFID reader are integrated into the printer's main control system to enable action if a bad label is detected. If the label is scanned and determined to be below the acceptable ISO standard or the RFID reader detects a faulty label, the printer will automatically back up the label, overstrike the bad label so it is not used, and reprint a new label without operator intervention.
"Users are increasingly facing requirements to both encode RFID labels and verify their barcodes. Traditionally, these have been separate functions – even in people's minds, but when users realize that they can have both in a single printer, driven by a single print-job, they quickly realize the cost and time savings that the T6000e offers," states Chris Brown, RFID Subject Matter Expert at TSC Printronix Auto ID. "We see many breakthrough moments when speaking with end-users, service bureaus, and resellers about this new solution."
To learn more about the new Printronix Auto ID T6000e, contact your local sales representative or contact us on our website.