How We Strengthened Our ODV-2D Inline Barcode Verifier Portfolio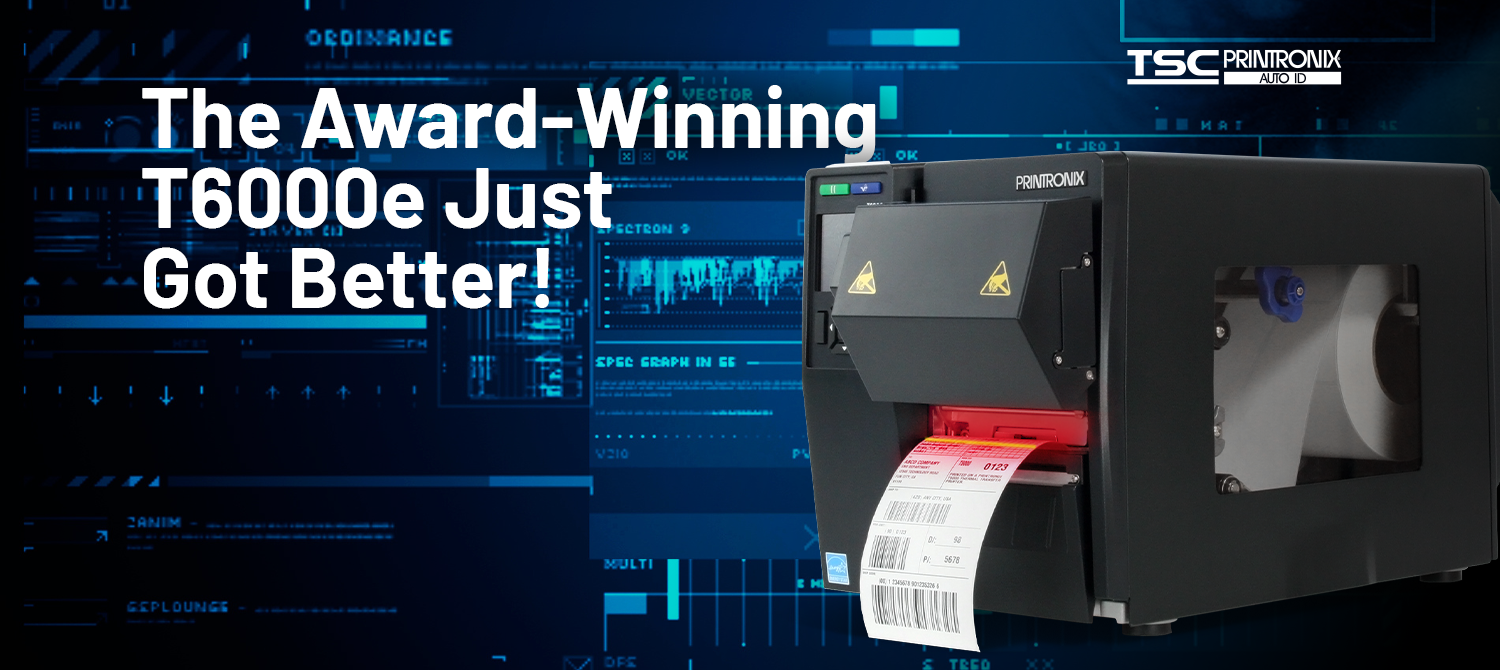 Our award-winning T6000e Series just got better. We are excited to announce the addition of 2D barcode verification technology to our mid-range industrial printers that expands their real-time barcode verification capabilities. Continuous innovation is at the core of everything we do and the new T6000e Series ODV-2D is another great example.
Previously only available on the T8000 enterprise-level industrial class printer, the addition of 2D barcode verification to the T6000e series printers enables a new level of value and affordability for compliance and regulatory applications where barcode quality must meet minimum grade requirements.
"Offering high-performance ODV-2D technology to the mid-range thermal printer category removes another barrier to the broader adoption of real-time barcode verification," stated Andy Edwards, Printronix Auto ID Director of Product Management.
We Provide Records of Your Barcodes So You Are Covered in All Situations
The ODV-2D verifier grades barcodes on labels as they are printed. The technology meets industry standards for barcode grading based on ISO 15415 and ISO 15416 standards. Customers can print with confidence due to the enhanced measurement accuracy of this technology. Labels that fail to meet the required print quality or grade threshold for their application are marked with a pattern so they can be identified as incorrect or having unreadable barcodes.
Similar to the T8000, with the T6000e ODV-2D system, customers can rest assured that each barcode label they send out will be accurate and printed at the required standard. With ODV-2D barcode verification, the printer has the power to generate grading reports for each print job. This is extremely beneficial in the event that the readability or grade of a user's labels is questioned. Users now have the support of documented evidence of every barcode label printed and their grade at the time of printing.
Our Printronix AutoID Data Manager software application also has the ability to capture grading measurements for every barcode printed on each label.  "We have customers using this data capture tool to successfully defend barcode quality chargebacks," said Edwards.
 A New Generation of Printer Technology – RFID in Conjunction with ODV Barcode Verification
The updated T6000e barcode label printers with ODV-2D barcode verification technology can also be used in conjunction with the integrated RFID option, enabling customers to not only encode and verify their RFID labels but also guarantee the grade of the barcodes printed on them. This industry-leading capability is ideal for retail supply chain applications where vendors not only struggle with barcode quality but are also required to use RFID labels on their shipments.
Customers interested in adding the powerful ODV-2D barcode verification to their printer fleet are now able to do so on the award-winning T6000e mid-range industrial printer. The Printronix Auto ID T6000e ODV-2D printer is offered for sale in the United States, Canada, and the European Union, with worldwide availability coming mid-2021.
To learn more about the updated T6000e industrial printer with ODV-2D barcode verification, pricing information, and product availability, contact your local sales representative or odv@printronixautoid.com.