Meet the New MH Series Industrial Thermal Printers with Remote Printer Management Capabilities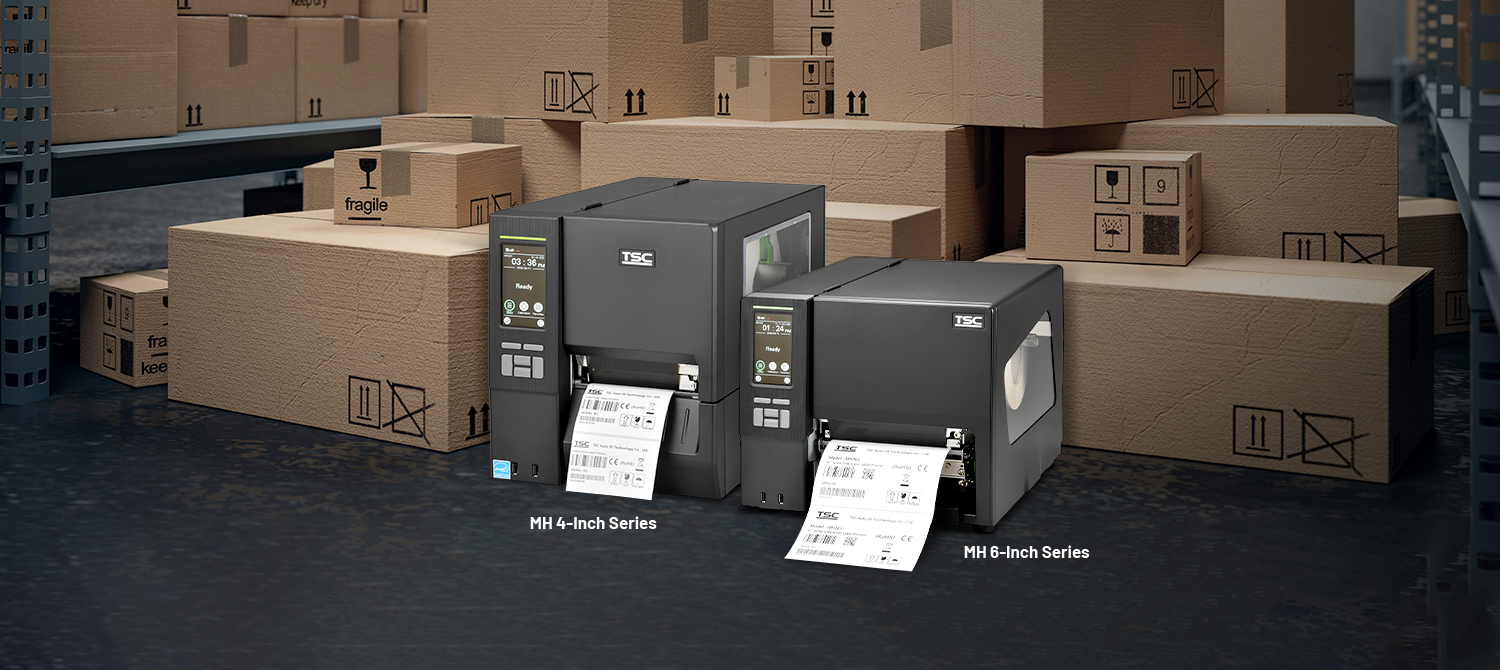 Last week, we announced our largest product update yet, offering customers a range of technology advancements on our industrial printers and print engines. These advancements included improved wireless communications, enhance compatibility with SOTI Connect remote printer management software, and real-time monitoring of printheads to detect failures before they can cause trouble for our users.
The MH Series was one of the main printer families to receive these high-performance upgrades as well as several new models to its lineup. The new MH 4-inch and MH 6-inch mid-level industrial printers feature some of the best technology components our customers have enjoyed on previous printer models. Trusted features from the last MH Series generation and models like the TTP-2410MT, TTP-2610MT, have been integrated with new advanced features to keep customer printing networks up to date with the latest innovations in remote printer management technology. These printers have been carefully designed to bring new features to those looking for solutions to address evolving business challenges from growing production line demands to increasing operational complications.
Advanced Printer Technologies in a User-Friendly Package
The new MH Series consists of five models available in a variety of configurations of 4-inch and 6-inch wide label printers. Our MH 4-inch Series industrial printer models include the MH241T with 203 dpi resolution, the MH341T with 300 dpi resolution, and the MH641T with 600 dpi resolution. Our MH 6-inch Series consists of the MH261T with 203 dpi resolution and the MH361T with 300 dpi. The various models are available with a 4.3-inch LCD color touch display, a 600-meter roll capacity, and the 4-inch versions also have the option of full roll internal rewind capabilities.
These new mid-range industrial printers are built for durability and performance with tough metal construction and excellent print quality at speeds up to 14-inches per second. They can also support both thermal transfer and direct thermal print technologies to meet the needs of your printing application.
Capable of seamless connectivity, the new printers are supported by both Apple-certified MFi Bluetooth 5.0 and 802.11a/b/g/n/ac Wi-Fi with a Bluetooth 4.2 combo module that can easily integrate the barcode label printer into a connected network. They also come equipped with a General Purpose Input/Output (GPIO) port for programming various printer interface applications.
Printhead management has also been vastly improved across the new printer models to feature active dot check. The printers can check dots on the printhead in real-time, catching and reporting any bad dots and preventing printhead failure in advance. User-friendly advancements have also been made to the printhead mechanisms on these printers for an easy, tool-free printhead and platen roller replacement.
The MH Series printers are equipped with sophisticated TSC Sense Care supported by SOTI Connect and TSC Console remote printer management to monitor printer status and give warning messages to ensure maximum productivity and avoid downtime.
"Our customers love these printers," said David Lundeen, VP of Marketing at TSC Printronix Auto ID. "From easy-to-understand menus, easy to load ribbons and labels, and easy to service printheads and platen rollers, these printers are designed to save our customers time and money."
The new MH Series printers are an ideal solution for customers interested in upgrading or replacing their TSC legacy printer models. They bring a whole new set of advanced features for a more user-friendly and cost-effective printing operation.
For more information on pricing and product availability of the new MH Series industrial printers, contact your local TSC sales representative.