TTP-225 printer streamlines workflow at leading Moscow diagnostics laboratory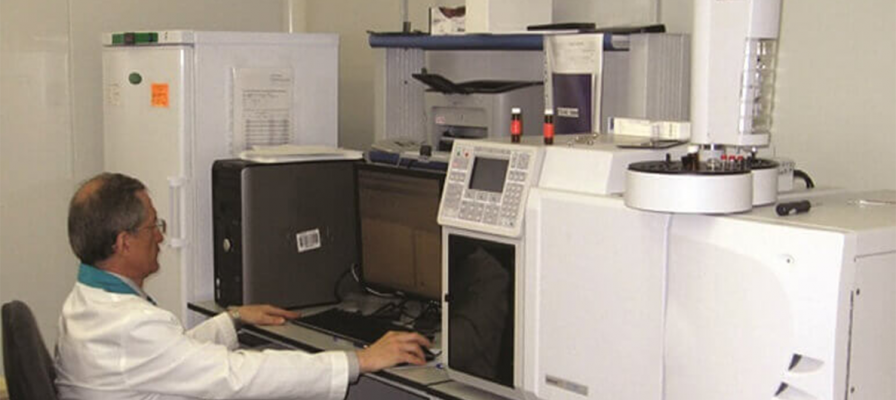 Background:
The National Agency for clinical Pharmacology and Pharmacy, LLC (NACPP) is one of the largest clinical diagnostic laboratories in Moscow, processing more than 10,000 patient specimens per day. The clear, accurate labeling of specimen containers is critically important. Lives depend on it.
Unfortunately, specimen-tracking equipment from a previous vendor had trouble keeping up with the work volume and was not always dependable, slowing down testing, hampering operations and service, and driving up the cost of expensive chemical agents "When the specimen flow started to increase like an avalanche, the problems with the old equipment became obvious," said the laboratory's RuLIS Information System Development and Implementation Manager. "The need for speed, quality of printing, and printer reliability became even more apparent to us."
Solution:
TSC and its Russian reseller offered the perfect solution – TSC's TTP-225, a compact two-inch-format 203-dpi barcode label printer that is used in medical facilities around the world. The TTP-225 prints on high-strength polypropylene labels instead of paper to ensure durability and readability, one of NACCP's key requirements. And it can use the existing ribbon stock purchased for the lab's old printers, reducing the cost of consumables.
The TTP-225 is much easier to calibrate than the previous printer and supports web-based printing via a Java plugin. It also runs on either Win 32, Win 64 and Linux platforms and comes with a standard two-year limited warranty.
"All of these factors convinced us that we were making the right choice. We would definitely recommend TSC's solution to new clients," the RuLIS manager declared. "The quality of service, and the promptness with which TSC responded to our needs in solving unconventional integration-related issues was excellent."
TSC's partner is now in the process of replacing the old equipment in the central Moscow laboratory and will begin installing the new printers in NACCP's regional laboratories this year.
Benefits:
High-speed printing

Easy calibration
Stable operation on Win 32, Win 64 and Linux platforms
Default EPL and ZPL emulation sensing
Five-inch media-roll capacity
Open-enclosure architecture with two walls of shock-resistant plastic
Reliable, ergonomic design
TTP-225 Features:
Ideal for most retail, medical and office applications, the ultra-compact TTP-225 is loaded with standard features and options not offered by other printers in its class, including a USB host option, a real-time clock (an expensive extra on other small-footprint units) and an adjustable sensor – an option on many other printers.The TTP-225 also is one of the industry's first two-inch-wide thermal transfer desktop printer to offer an optional LCD display.
The printer is also equipped with two types of sensors by default: a gap transmissive sensor and a black mark reflective sensor, which moves across the full width of the print area. Users can choose from two models: a standard 203-dpi version featuring print speeds up to five inches per second and a higher resolution 300-dpi version that is ideal for producing two-dimensional barcodes, fine text and small-graphics labels.
The TTP-225 supports, "right out of the box," the most popular programming languages, including Eltron® and Zebra® languages. Other features include a label-present sensor, cutters, and an inexpensive internal Ethernet adapter for easy network integration. For easy loading, the TTP-225 employs a user-friendly double-clamshell design with a large five-inch OD center-biased media bay.
About NACPP:
The National Agency for Clinical Pharmacology and Pharmacy (NACPP) was established in Moscow in 2007 by a community of leading Russian specialists working in the area of laboratory and clinical studies. NACPP's primary focus in its early years was on clinical studies, including those involving the investigation of pharmacokinetic properties of pharmaceuticals and bioequivalence. More recently, the agency has spearheaded as many as 2,000 different laboratory investigations and now has an accredited testing laboratory in Moscow that is widely recognized for its work in advanced clinical diagnostics.
MARKET:
Laboratory and clinical studies in medecine
APPLICATION: 
Patient-specimen labeling 
MODEL:
TTP-225