TSC Printronix Auto ID Provides Relief to Customers Dealing with Unsupported Printers with Replacement Initiative Using Customizable Printer Language Firmware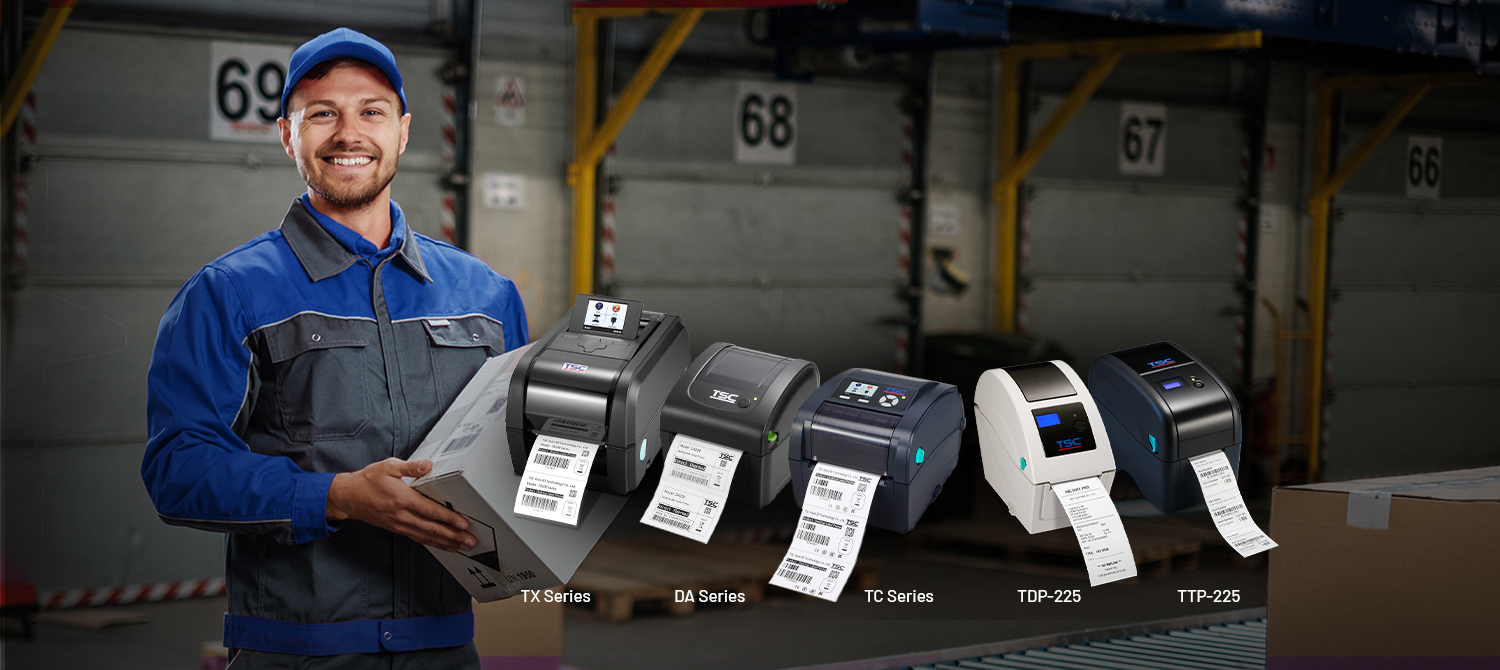 BREA, CALIF. (PRWEB) DECEMBER 16, 2020
Due to high demand from its partners and their customers, TSC Printronix Auto ID, a leading manufacturer of thermal barcode label printers, announces the launch of a TSC printer replacement initiative to use its advanced printer language firmware to support customers using discontinued or unsupported printer brands in existing printer installations. The initiative provides relief for customers urgently seeking a compatible, cost-effective printer replacement alternative to seamlessly integrate into their existing environment.
TSC has already developed and deployed solutions for end-users through its partners using TSC printer hosted software to help resolve unique printing challenges. The solution allows customers to successfully install TSC printers in the place of previously installed devices, whose manufacturers have either gone out of business or have discontinued products making them virtually impossible to replace.
TSC is expanding this initiative and is working with new partners to develop printing solutions and custom printer language emulations for TSC hardware to support recently unsupported customer applications and provide little to no disruption to their business operation. Customers are finding themselves locked in long-term printer investments or have recently made investments in which support is suddenly unavailable.
"We have already been contacted by quite a few resellers who are urgently looking for alternatives and replacements for their printers," states Ken Chou, Director of Engineering at TSC Printronix Auto ID, "Luckily, we have been able to help work with them closely to develop solutions for their customers and keep their businesses moving forward. We enjoy this type of work – coming up with solutions to unique challenges. It's something we do almost every day."
The printer replacement initiative is made possible by TSC's innovative and customizable TSPL-EZD firmware. The firmware has the ability to receive another printer's label commands, interpret them, and print new labels seamlessly. TSPL-EZD firmware and its accompanying DiagTool application software make it very easy to set up a new TSC printer on an existing network where other printer brands were previously deployed. The custom ability of the firmware allows TSC printers to support most major printer languages and simplifies the replacement of aging printers with affordable and reliable TSC printers. These interpretation capabilities are rapidly being expanded to work with more barcode label printer brands to quickly and seamlessly print a variety of labels, tickets, and receipts.
TSPL-EZD was designed to be powerful, but what makes this initiative unique is the ability for partners to work directly with TSC engineers to customize solutions for their customers. No application is created equal. TSC Printronix Auto ID prides itself on the dedicated, high-level of support it provides its partners. It starts with providing local, real-time support, and then working together to develop real, impactful solutions.
"We are happy to provide custom solutions to support customers, especially those who have an urgent need for printer replacement," states David Lundeen, Vice President of Marketing at TSC Printronix Auto ID. "We have a thirty-year track record using our standalone printer language to customize and provide unique solutions for customers. This is a major reason why we have grown into a top 5 thermal barcode label printer manufacturer in the AIDC industry."
To learn more about the abilities of the TSPL-EZD printer language or how TSC Printronix Auto ID can provide custom solutions for printing labels, click here.
About TSC Printronix Auto ID
TSC Printronix Auto ID is a leading designer and manufacturer of innovative thermal printing solutions. The company is comprised of two-industry-leading brands, TSC and Printronix Auto ID with over 65 years of combined industry experience, strong local sales engineering support, continuous investment in new product development and is capable of quickly adapting solutions to meet the needs of small business customers to Fortune 500 companies. TSC and Printronix Auto ID are proud members of the TSC Auto ID Technology Company family. To learn more, visit TSC Auto ID at http://www.tscprinters.com and Printronix Auto ID at http://www.printronixautoid.com