Eco-Friendly Ribbon Saver Print and Apply Solutions Optimise Efficiency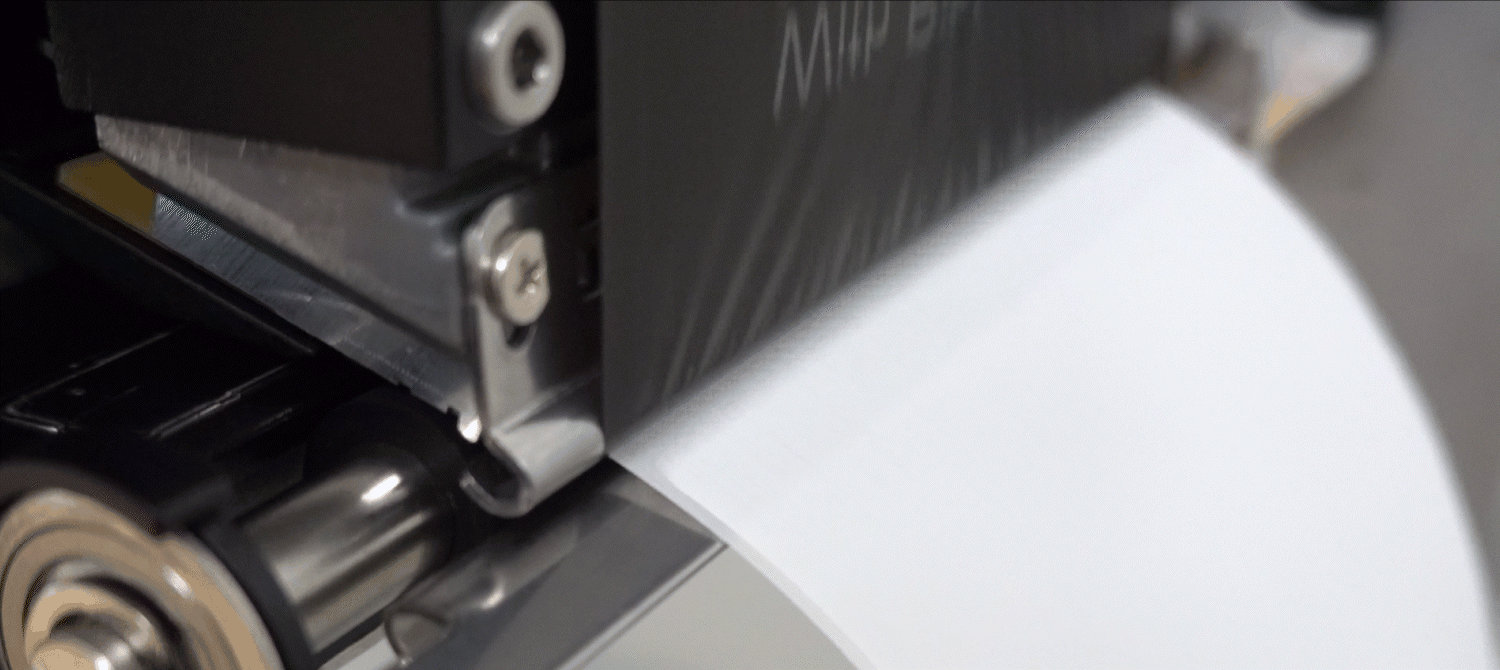 Labeling is a vital aspect of various industries that delivers essential information, yet it generates a considerable environmental footprint. For instance, an application using 6,000 ribbons annually with a standard roll configuration (110mm x 300m) can consume up to 833 kg of plastics, equivalent to nearly 25,000 plastic bottles.1 As environmental protection becomes increasingly important, many businesses are now seeking greener products and solutions to decrease their environmental impact to comply with regulations, contribute to sustainability, and win customers.
Automatic labeling is a standard practice for fulfilling high-volume labeling applications. However, to reduce the environmental impact of these processes, print and apply professionals are dedicated to using greener solutions, such as ribbon saving functions.
What is a Ribbon Saver? 
The ribbon saver or ribbon saving function is designed to move the ribbon only when the pattern is being printed to significantly reduce waste. For example, you print a two-inch high content on a 4-inch by 6-inch label, the ribbon saver function can help save 60% ribbon usage (see image below).
The benefits of the ribbon savers are particularly significant when applied to pre-printed labels. By using a ribbon saving print engine, fewer ribbons are wasted and more labels can be printed per ribbon, reducing waste and improving ribbon ROI.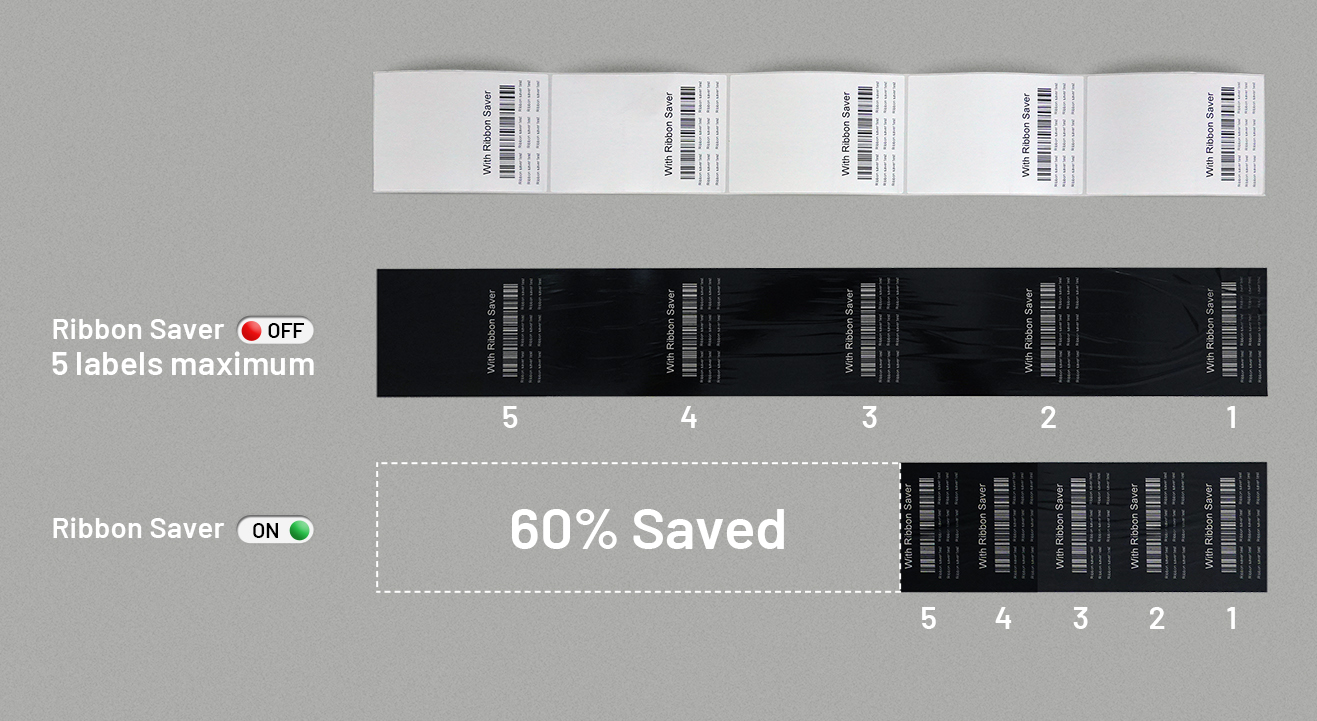 Three Key Advantages of Deploying Ribbon Saving in Your Automatic Labeling
The new PEX-2000 print engine with a ribbon saver function provides a compelling solution for businesses looking to reduce their environmental impact, lower costs, and improve operations. The durable patented ribbon saver ensures reliable printing performance while reducing environmental waste, waste disposal costs, and material management expenses. The ribbon saver enables fewer ribbon changes, thereby increasing production uptime. In addition, the ribbon saver kit allows systems integrators and solution providers to upgrade PEX-2000 print engines easily in the field. 
Reduced waste: The PEX-2000 print engine, with its patented ribbon saving technology, offers a sustainable solution that minimises waste. Depending on the printing pattern, the ribbon saver can save between 30% to 80% of ribbons, reducing material usage and waste.
Improved efficiency: Less time spent on replacing ribbons and more time spent labeling.
Long-term cost savings: Although the initial cost of implementing an eco-friendly labeling solution may be higher than traditional printers, it can result in long-term cost savings, including optimised ribbon usage, and a reduction in material management, waste disposal, and downtime costs. Additionally, for applications that use special ribbons such as gold or silver colors, significant cost savings can be achieved. This can lead to an overall better return on investment.
The PEX-2000 ribbon saver, with its patented design, ensures stability throughout the printing process, delivering consistent printing results. The stable design provides reliable and accurate performance, while the auto calculator displays the percentage of ribbon saved in real-time, allowing you to effortlessly monitor and optimise ribbon consumption for better resource efficiency.
Our PEX-2000 print engine is designed for easy integration into any label applicator, ensuring compatibility, reliability, and versatility. This reduces integration time and effort, accelerating time-to-market and ensuring smooth daily operations. Visit our website to learn more about the PEX-2000 print engine with a ribbon saver and how it can help your business reduce waste and improve sustainability.
1Armor Iimak, "https://www.armor-iimak.us/en/about-us/sustainable-development"