4 Features that Simplify Print and Apply for Automatic Labelers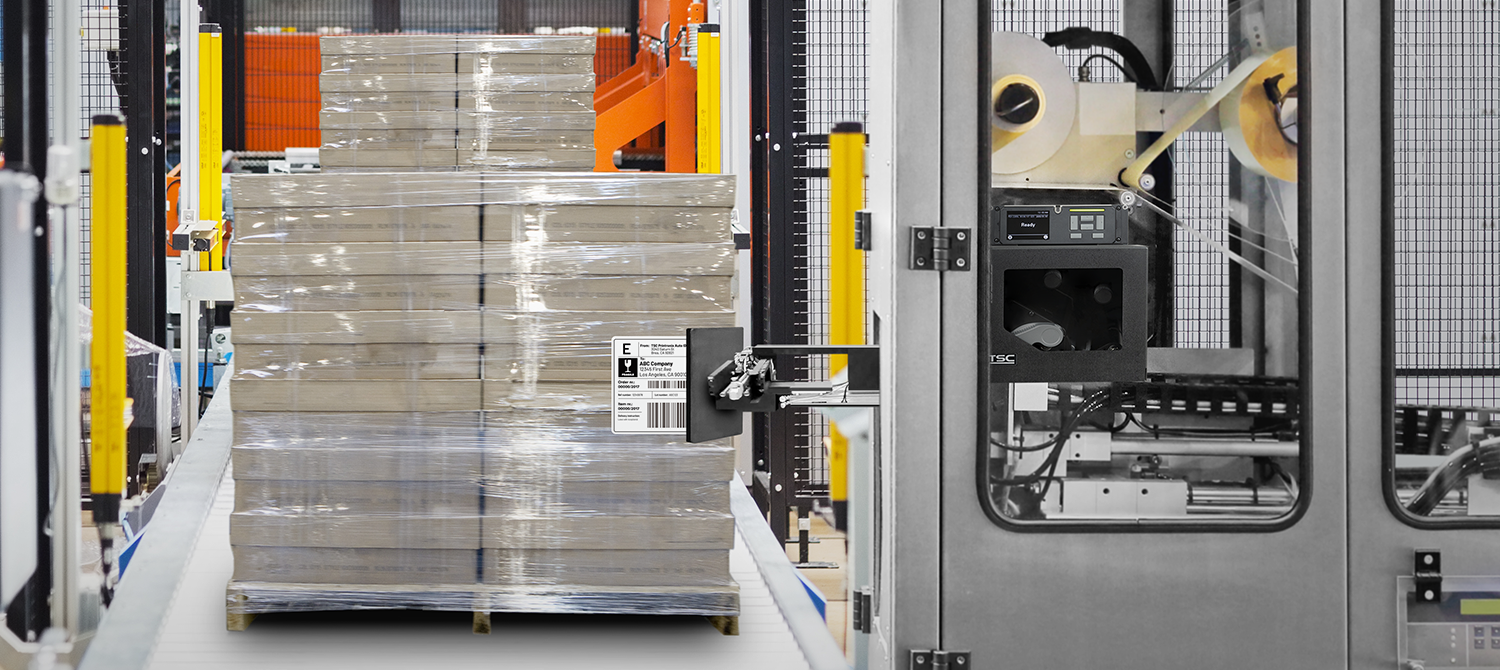 Systems integration for print and apply can be a complex, time-consuming process for automatic labelers. Systems integrators need to ensure that systems perform reliably for 24/7 operations to achieve production efficiency while ensuring easy system maintenance. Below are the three challenges integrators face, and four print engine features that reduce headaches and simplify label applicator development for systems integrators.
Three Challenges Label Applicator Builders Face
To build a print and apply system, builders have to integrate a variety of elements to work together, including PC/PLC controllers, scanners, conveyors, a system's hardware and software, and label design software, etc. The top three challenges that make label applicator builders reluctant to change a print engine are:
1. Will the new print engine achieve the same stability and fast one cycle time?
2. Will the replacement make deployment overly complex?
3. How about downtime prevention?
One Cycle Time
Typical cycle time for print, peel and place is 2.5 seconds per label. Cycle time is always component-dependent and is influenced by the type of information printed, amount of data printed, size of the print job, label size, zero-queue printing (yes or no), and verification (yes or no). So when it comes to replacing print engines, builders will need to examine if a replacement can meet that particular one cycle time with high stability.
Deployment Complexity
To deploy new print engines to existing print and apply systems, there are many aspects to evaluate, examine and verify, including:
Will it require a software rewrite?
Will it require me to re-design and re-invent the hardware system?
Will it fit my existing labeling software?
Will it require my end customers to change their label templates?
How easy is it to configure the print engine for deployment?
Downtime Prevention
Disruptions such as machine errors, maintenance work, and media replenishment can lead to downtime that increases production costs. Integrators can ask: Will a new print engine perform at optimum reliability and be easy to maintain and use for daily operations?
Fast Track Label Applicator Development
The TSC Printronix Auto ID 6-inch PEX-2000 Print Engine offers a reliable product, in stock, that can facilitate a simplified component replacement. Here are four features that make it a great option for your project.
1) Fast One Cycle Performance
Our 6-inch PEX-2000 Print Engine has fast 14 inches per second (ips) print speeds and it can complete a 4x2.5-inch label print in 0.67 seconds per cycle.
2) Highly Compatible with Label Applicator Integration
The PEX-2000 Print Engine was designed to easily fit into any label applicator with ease to reduce integration time and effort, while speeding up time-to-market. Additional features help with its compatibility:
■ Compact and can be mounted in any orientation for label applicators
■ Supports DB15 & DB25 interfaces and GPIO emulations
■ Supports major printer languages with customizable firmware
■ Supports market-leading software from BarTender, LabelShop, CODESOFT, NiceLabel, and LABELVIEW
■ Supports field deployment for quick print engine configuration/setup with either a USB drive or remotely via TSC's Console software tool.
3) Maximises Uptime and Supports Efficient Daily Operations
The PEX-2000 is designed for robust performance in demanding applications to enhance daily operations, and the integrator and end user experience. Features include:
■ A robust metal chassis to withstand harsh environments
■ Mean time between failures (MTBF) up to 22,000 hours for 24/7 operations
■ Simplified media handling and calibration, plus easier sensor cleaning
■ Wide media handling space for easier installation
■ Effortless printhead removal and replacement
■ Rear chassis can be easily lifted and pulled out in two steps making maintenance easy
■ Real-time bad printhead dot monitoring prevents downtime
4) Reliable, Competitive Source for Print Engine Supply
Print and apply label builders only need to focus on their core competency, and leave print engine technical issues and support—in hardware and software—to TSC Printronix Auto ID. We offer a reliable source of print engines. And the PEX-2000 series is available at a cost-effective price to provide systems integrators a competitive advantage. Ready to test drive the 6-inch PEX-2000 Print Engine? For more information, please visit our website or contact your local sales representative.