TDP-244 earns reputation as one of the top direct-thermal printers for logistics handling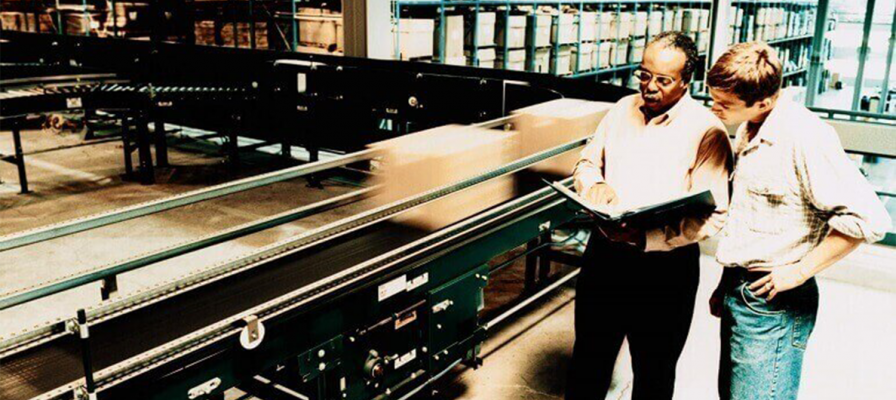 Mission:
The TDP-244 barcode printer is ideally suited for item marking, carton and pallet labeling, and asset-control management. Using the information embedded in the barcodes – e.g. product description, quantity, weight, CBM and tracking number – logistics operators can monitor the delivery time, status, and route changes of items through every step of the supply chain.
Benefits:
Replaces the manual handling of data, eliminating the risk of human error and improving logistics flexibility.
Gives operators immediate control of stock and shipping – from cargo withdrawal to delivery – by linking barcode labels with automatic identification systems.
TSC TDP-244 direct-thermal barcode printer features:
One of the most affordable printers in its class, the TDP-244 is ideal for product marking, shipping, retail and other labeling applications. It offers a host of features, including 203-dpi resolution, print speeds up to 4 inches per second, high-speed USB 2.0 connectivity and a large 60-watt power supply (great for printing high-quality labels).
For easy loading, the TDP-244 employs a user-friendly double-wall clamshell design with a large five-inch (outside diameter) center-biased media bay. Top-of-form sensing – by gap, black mark, or notch – is standard and completely adjustable from side to side. The TDP-244 also comes with a head-open sensor.
With 8MB DRAM and 4 MB FLASH, the TDP-244 can store a wide variety of fonts, international character sets and graphics. And it supports, "right out of the box," a fully compatible set of standard industry emulations, including Eltron® and Zebra® languages, making it easy to replace old installed hardware.
MARKET:
Logistics industry
APPLICATION:
Item marking, carton/pallet labeling
MODEL:
TDP-244