Moi Magazin (My Shop) retail chain chooses TSC TTP-225 label printers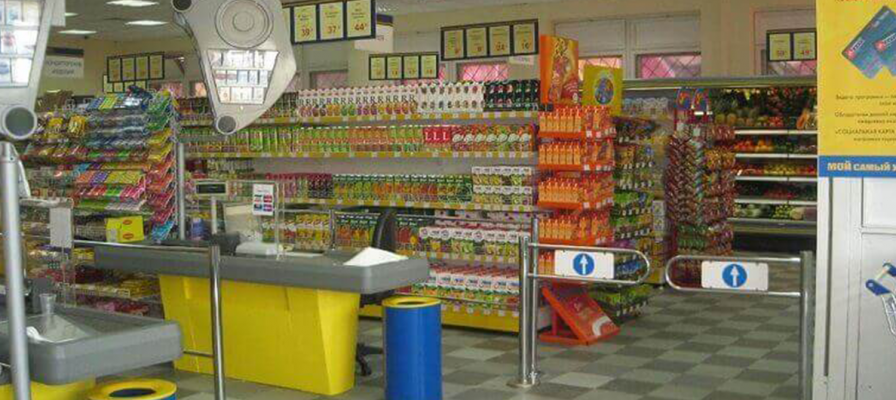 Background:
Moi Magazin (My Shop), a "close-to-home" Russian retail chain, needed a reliable label printer that could produce up to 8,000 58x30 mm labels per day (2,000 labels per store department). After performing a market analysis and comparing various models, the company selected TSC's TTP-225 printer. A major selling point was the printer's superior combination of price and performance, along with TSC's two-year limited warranty.
Solution:
Connected with the Moi Magazin record-keeping system, the TTP-225 printers (64 total - four per outlet) are used to label all incoming goods. The compact, space-saving printers give the company the option of using either low-cost thermal labels or longer-lasting semi-gloss labels.
Benefits:
Reliable (two-year warranty)
Versatile (accommodates all direct thermal and thermal transfer labels)
Easy integration into existing ERP systems
TTP-225 Features:
The TTP-225 label printer delivers premium performance at an affordable price for a wide range of retail, medical and office applications. It features a user-friendly clamshell design with a large 5-inch OD center biased media capacity. Top-of-form sensing by gap, black mark or notch is standard and completely adjustable from side to side. The printer offers standard industry emulations right out of the box, including support for Eltron® and Zebra® languages.
Available in either standard 203 dpi or higher resolution 300 dpi models, the TTP-225 is one of the first low-cost thermal transfer 2-inch-format desktop printers to offer an optional LCD display. Other outstanding features include an inexpensive internal Ethernet adapter for easy network integration, a label-present sensor, and an optional keyboard for printing labels in standalone or downtime situations.
About Moi Magazin:
Moi Magazin is a modern retail chain offering a wide range of top-quality goods and customer services. Established in 2002, the trade network is operated by Garant-Trade M OOO, LLC. Recently, Garant-Trade M has been working closely with the Moscow city government to establish a chain of easily accessible food stores "within walking distance" of pedestrians.
The company operates three types of stores:
Shopping Centre supermarkets (600-2,000 square meters)
Express shops in shopping and business centres, and street retail outlets (130-230 square meters) in city-central areas
"Close-to-home" shops (300-600 square meters) in densely populated residential areas
As of Oct. 1, 2012, the Moi Magazin network operated 16 retail outlets.
MARKET:
Retail
APPLICATION:
Price Markdowns
MODEL:
TTP-225