Barcode Inspection Solution Enhances Label Quality for Global Manufacturer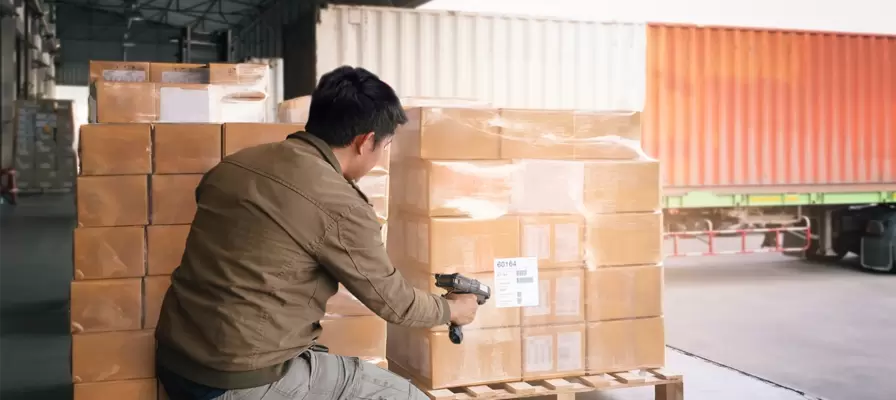 The T8000 ODV-2D Barcode Inspection Printer Maximized Productivity and Reduced Manual Work for This Global Hygiene Brand
Background
A world-renowned personal care brand requested its global manufacturing sites deliver products with high-quality labels. The intention was to alleviate the logistics operations and reduce manpower waste caused by production rework and a second scan at the point of shipping and receiving. To comply with the headquarters' request, the manufacturing sites in China searched for a solution to ensure high-quality label production while reducing workflow interruptions and automating operations.
Challenges
Labels must be readable during the process of transportation around the globe to ensure tracking and tracing abilities. To ensure labels can be read around the globe, it's crucial that the barcodes comply with global standards, such as ISO standards. High print quality is also imperative as it affects label readability and work efficiency. Bad labels require operators spend extra time identifying important information, leading to label rework, a major workflow interruption.
Additionally, the manufacturer uses two sizes of labels, 4-inch and 6-inch, respectively applied to the shrink-wrapped products and shipping cartons. Switching between two size labels is another challenge particularly since the frequency is up to two to three times per day. Operators must reconfigure the printer settings, which can be tedious and time consuming.
Lastly, the manufacturing site relied heavily on automatic labeling for their products. Labels are printed, rewound to rolls and sent to labeling machines. The manufacturing site manager must ensure all barcode labels are accurate and in good quality at the point of creation. With these efforts, the manufacturing site can maximize productivity and reduce the manual work associated with spot checks.
Solution
Considering all the requirements, the TSC Printronix Auto ID T8000 ODV-2D barcode inspection printer was introduced. The ODV-2D, an add-on barcode verifier and validator, can be installed on the T8000 printers to inspect barcodes based on ISO 15415, 15416, and 15426 standards and grade barcode print quality, assuring barcode accuracy and label quality.
Not only do TSC Printronix Auto ID's barcode inspection printers verify each barcode, identify rejected barcodes, and overstrike bad labels, it can reprint a correct label without any operator intervention. This reduces manual labor and increases productivity keeping operations moving.
Additionally, the user-friendly design of the printer system makes switching operations very easy. From the simple-to-use navigation panel, operators can choose saved settings and the printer will automatically calibrate and be ready to print in minutes.

Figure 1: With the touch of a few buttons, you can easily switch between various label sizes.
The T8000 ODV-2D features ultimate reliability, durability, and high print volume. The manufacturing site deployed three T8000 ODV-2D barcode inspection printers, and each one printed 15,000 labels per day. Due to the rugged all-metal construction, running 24/7 in demanding environments was not a problem.
Why TSC Printronix Auto ID?
There are three reasons why the TSC Printronix Auto ID T8000 ODV-2D barcode inspection printer was chosen.
Integrated solution – The T8000 ODV-2D barcode inspection printer is a fully integrated solution which ensures barcode quality at the point of creation preventing rework at manufacturing sites as well as the shipping and receiving docks. The solution further automates the printing workflow with zero human intervention during the label printing process.
 
Simplifies operations – Built on the Printronix System Architecture (PSA), the T8000 can save up to eight label settings, allowing operators to switch between different sizes of labels in print operations with ease. With a few simple steps for setup through the navigation panel, any operator can intuitively complete the configuration and get printers ready to work.
 
Eliminates rework – The ODV-2D barcode inspection system verifies and validates barcodes and grades print quality based on ISO standards to ensure global logistics efficiency without a second scan. When these qualified labels are printed, the validation, verification, overstrike, and reprint are done in a single pass with great efficiency and lead to zero labeling rework. Time is saved and productivity is increased.
With today's supply chain challenges, anything that can be done to streamline and expedite deliveries is critical, especially when it is so simple and saves money too. By using integrated barcode label inspection printers from TSC Printronix Auto ID, you can rest easy knowing that your shipments aren't causing any delays in your customers' receiving process.
To learn more about our ODV-2D barcode inspection solutions, please visit our website.