TSC Printronix Auto ID's new Alpha-30R mobile printer now available across EMEA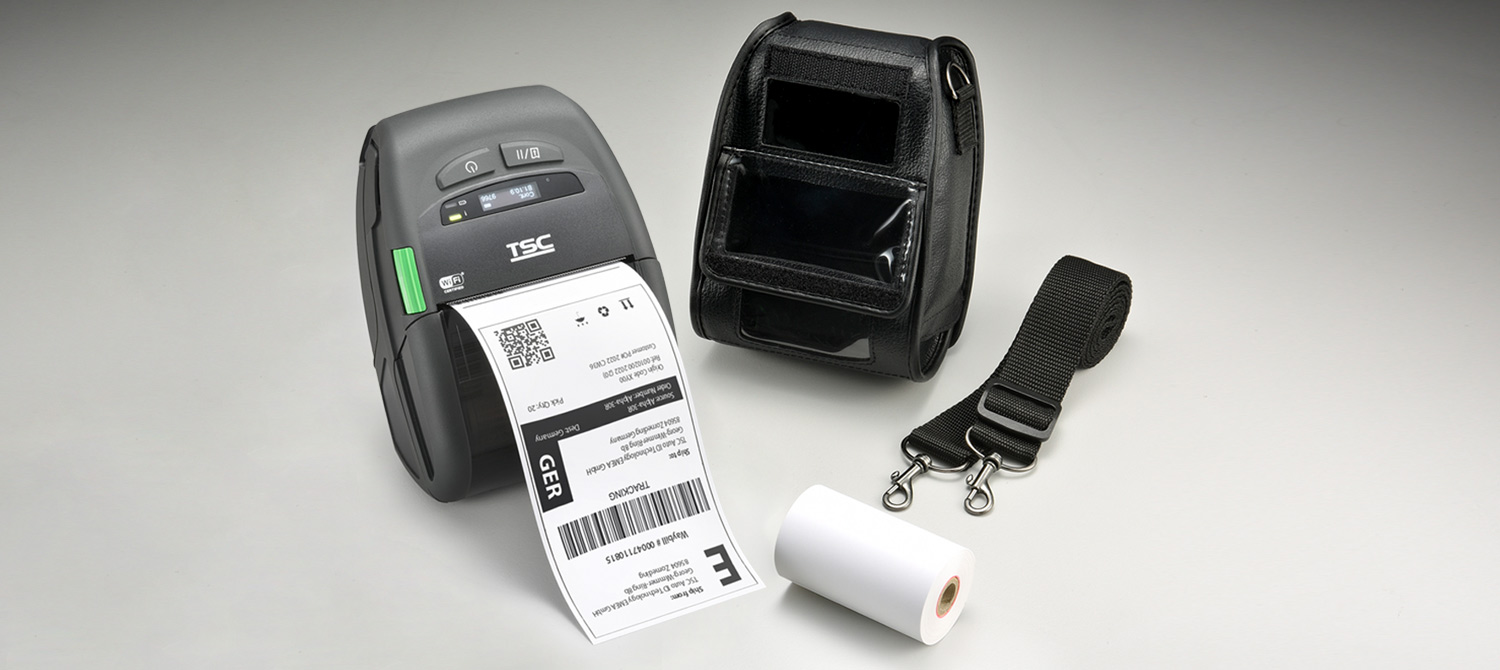 Zorneding/Munich - Germany – The Alpha-30R next gen mobile barcode printer from TSC Printronix Auto ID is now on sale throughout the EMEA region. It packs a large battery capacity for such a compact, lightweight device, enabling full shifts to be completed without interruption in busy retail stores, manufacturing, healthcare, transport and logistics operations.
The Alpha-30R has the most robust specifications in its class, making it ideal for harsh working environments, indoors and out, where it could be exposed to vibrations, drops, dust and liquid. Built for durability, it has an IP54 rating and meets MIL-STD-810 military standards. It can withstand 2.5 m drops or 1000 tumbles, while in its protective case, or 2.1 m drops and 800 tumbles out of it.
Aside from its impressive ruggedness, the Alpha-30R also delivers strong, seamless and reliable wireless connectivity that's vital for mobile fieldwork. Its Apple-certified MFi Bluetooth 5.0 with NFC Tap-to-Pair provides, simple and easy connectivity, while its 802.11 a/b/g/n/ac Wi-Fi module enables super fast roaming. Labels, including linerless ones, and receipts can be securely and quickly printed wherever needed.
The 3" wide Alpha-30R comes in two models, a 5 ips print speed or 6 ips. Both models have easy-to-read LCD displays and are lightweight to carry - just 0.65kgs including battery - enabling workers to comfortably complete entire shifts accurately, efficiently and quickly.
The Alpha-30R boasts sophisticated features like smart battery status and auto-detection of poor printhead dots, which can be effortlessly and remotely managed in SOTI Connect or TSC Console printer management tools. They enable real-time monitoring of battery health and remaining capacity, as well as printhead status. Such real-time visibility allows enterprise IT staff to manage multiple tasks, reduce maintenance costs, and avoid downtime of these business-critical devices.
A full line-up of accessories is available for the Alpha-30R, such as protective cases, hands-free attachments and multiple battery charging options, all designed to improve user-friendliness and boost productivity. Forklift and vehicle mount accessories are also available which are quick and easy to fit.
Key features and benefits
Rugged durability in busy, harsh environments
Seamless, reliable wireless connectivity for on the go printing
Dynamic remote printer management for real-time visibility of fleet
Large battery capacity enables full shifts to be completed on one charge
Comprehensive line-up of accessories to facilitate operation, including linerless label kit.
To learn more about the Alpha-30R and its service and warranty packages, contact TSC Printronix Auto ID.
ENDS