TSC Printronix Auto ID Upgrades Entire RFID Barcode Label Printer Line-Up and Introduces New Attractive Pricing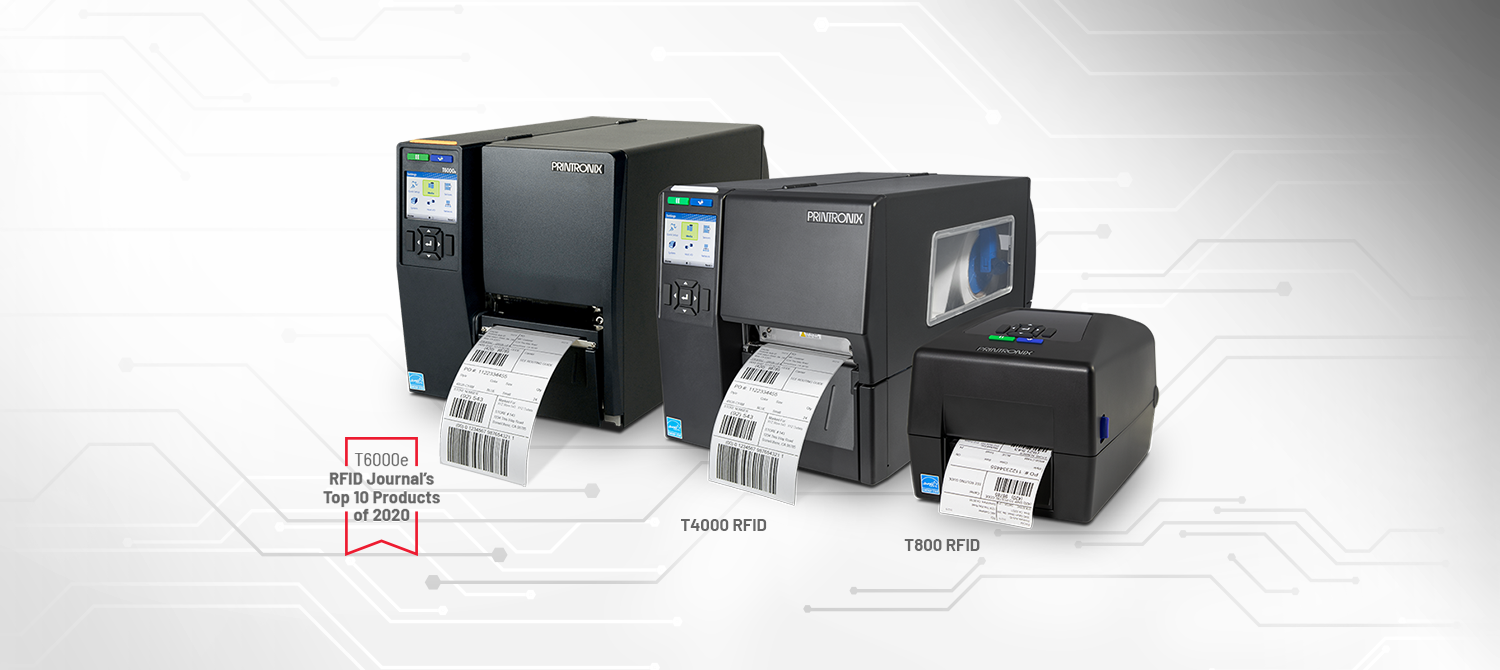 BREA, CALIF. (PRWEB) OCTOBER 20, 2020
TSC Printronix Auto ID, a global leader in barcode label printing solutions, announces the launch of their upgraded Printronix Auto ID RFID printer line-up with expanded printing and encoding capabilities at better, more attractive pricing. The product update applies to the Printronix Auto ID T800, T4000, and award-winning T6000e RFID printers. The printers are capable of fulfilling both desktop and industrial printing needs on all mainstream, standard, and on-metal RFID labels and tags with footprints from 4- to 6-inches with print resolutions of 203, 300, and 600 dpi.
The upgraded Printronix Auto ID RFID printer fleet now includes the addition of high-speed encoding, high-memory encoding, and RFID upgrade kits. With the high-speed encoding feature, customers can now print and encode labels in seconds where some models can take minutes. The addition of high-memory encoding gives customers the option to store product data directly with the item rather than in a remote database. Another new feature is the rollout of RFID upgrade kits compatible with the T4000 and T6000e printers. RFID upgrade kits allow customers to transform their standard printers in the field into RFID printers. Customer can now enjoy a cost-effective and scalable solution to integrate RFID technology into their operation when the need arises and avoid hefty costs upfront.
"This latest release of high-performance encoding speeds gives customers confidence that the printing and encoding process will not impact their operational productivity," states Andy Edwards, Printronix Auto ID Director of Product Management. "The expanded RFID upgrade kits further protects our customer's investment by enabling a path for RFID printing and encoding should they decide on an RFID initiative at a later date."
Designed from the ground up, the Printronix Auto ID RFID printers can print on both standard and on-metal tags. The T800 supports standard on-metal tags while the T4000 and T6000e printers support a full range of on-metal tags from major manufacturers. The use of on-metal tags ensures greater operational visibility on high-value assets and is ideal for items such as IT equipment, production tools, and parts marking in the automotive and aviation industry.
Most RFID printers fit in either the higher end desktop or industrial class of product. The T4000 entry level industrial RFID printer fills a void in the market, offering industrial class features in a compact and robust format, but also at a lower price point.
With RFID technology becoming an increasingly popular method for helping companies with asset tracking and supply chain visibility, this product update is particularly advantageous for customers who want to save their organization time and money by providing real-time traceability and edge analytics on their inventory. In addition to overhauling the RFID printer line-up with new and improved functionality, Printronix Auto ID has also reduced the list price for each printer – making it an optimal time to choose Printronix Auto ID RFID printers. Customers can now enhance their operation with one of the best priced RFID printer offerings in the industry.
Certain large bid projects, especially in government, have compliance regulations that require that barcode label printers must have the ability to upgrade to RFID. Printronix Auto ID RFID printers now successfully meet those requirements, allowing customers to scale their business and their fleet of printers cost-effectively over time.
To learn more about these product updates, contact rfid@printronixautoid.com
About TSC Printronix Auto ID
TSC Printronix Auto ID is a leading designer and manufacturer of innovative thermal printing solutions. The company is comprised of two-industry-leading brands, TSC and Printronix Auto ID with over 65 years of combined industry experience, strong local sales engineering support, continuous investment in new product development and is capable of quickly adapting solutions to meet the needs of small business customers to Fortune 500 companies. TSC and Printronix Auto ID are proud members of the TSC Auto ID Technology Company family.