Smaller, Faster, and Greener 4-Inch PEX-2000 Print Engine Facilitates Automated Labeling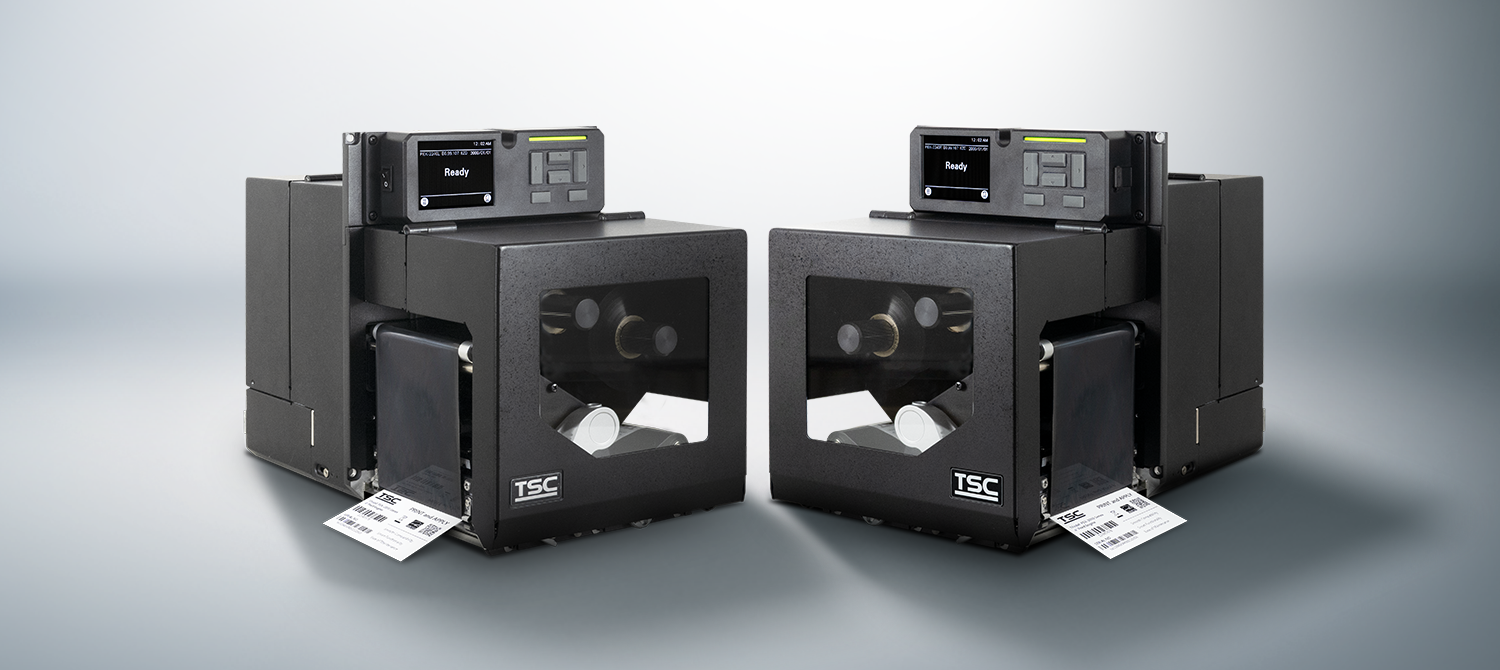 Tapei, Taiwan, September 20, 2023 - TSC Printronix Auto ID, a leading provider of innovative thermal label printing solutions, is pleased to announce the launch of its new 4-inch PEX-2000 Print Engine for automatic labeling. Due to the growing complexities of diverse applications across industries, enterprises are seeking better solutions for automatic labeling. As environmental protection becomes increasingly important, many businesses are also looking for automated labeling applications that support environmental sustainability. This is why we are excited to introduce the 4-inch PEX-2000 Print Engine, which is smaller, faster, and greener to meet market demand for label automation while helping the environment.
Designed to meet diverse applications for better sustainability, the 4-inch PEX-2000 features RFID encoding capability, a patented ribbon saver, and 18 inches per second (ips) print speeds to support fast one-cycle performance. It also aids in precise printing and labeling for small labels, with a minimum length of 5mm and a printing deviation of ±0.4mm.
"We see the retail industry seeking better inventory management and logistics control through item-level RFID tagging, while the electronics industry is leaning towards smaller-sized labels as components decrease in size. The rise of e-commerce also requires fast delivery. The PEX-2000 Print Engine was designed to automate labeling for diverse applications and excel at increasingly complex applications to meet market demand," said Robert Lan, Leader of the Print and Apply Product Line at TSC Printronix Auto ID. The patented ribbon saving function enables enterprises to reduce their environmental impact while saving on costs and decreasing ribbon waste by 30% to 80%, especially for preprinted labels with special color ribbons, such as gold or silver.
The full-metal-chassis PEX-2000 is 14% smaller than other mainstream print engines, delivering an advanced user experience in a compact footprint to maximize space utilization on the shop floor. Built upon our rich legacy, the 4-inch PEX-2000 easily integrates into any print and apply system by supporting DB15 and DB25 connectors, GPIO emulations, and printer language emulations for major printer brands. The adjustable peel-off module gives systems integrators greater design flexibility by setting label feed-out at a preferred angle. We purposefully designed the sensor, wide space for media handling, and durable printhead to improve daily operations. And the rear chassis lifts and pulls out for easy repairs and maintenance.
"The 4-inch PEX-2000 Print Engine hosts a broad range of advanced features that vastly simplifies the integration of automatic labeling for newly built print and apply systems and for system upgrades," says Lan.
TSC Printronix Auto ID also offers value-added software tools like SOTI Connect and TSC Console to manage and monitor print engines through the internet or the intranet, depending on the user's needs for quick deployment, configuration, remote management, and print engine updates from any location.
4-Inch PEX-2000 Specifications
Model
4-Inch PEX-2000
Media Width
16mm - 118mm (0.63"- 4.65")
Resolution (dpi)
203/300/600
Max. Print Speed
18 ips
Min. Label Length (peel-off)
5 mm
Display Color
Color
Top Black Mark Sensor
Yes
Applicator Interface
DB15
Optional Features

Wi-Fi + Bluetooth combo module
GPIO (DB25F)
RFID encoding
Ribbon savor
Internal Bluetooth
To learn more about the new 4-inch PEX-2000 Print Engine, please visit the TSC Printronix Auto ID website.