MB240 Series Linerless Industrial Printer Achieves Productivity With Sustainability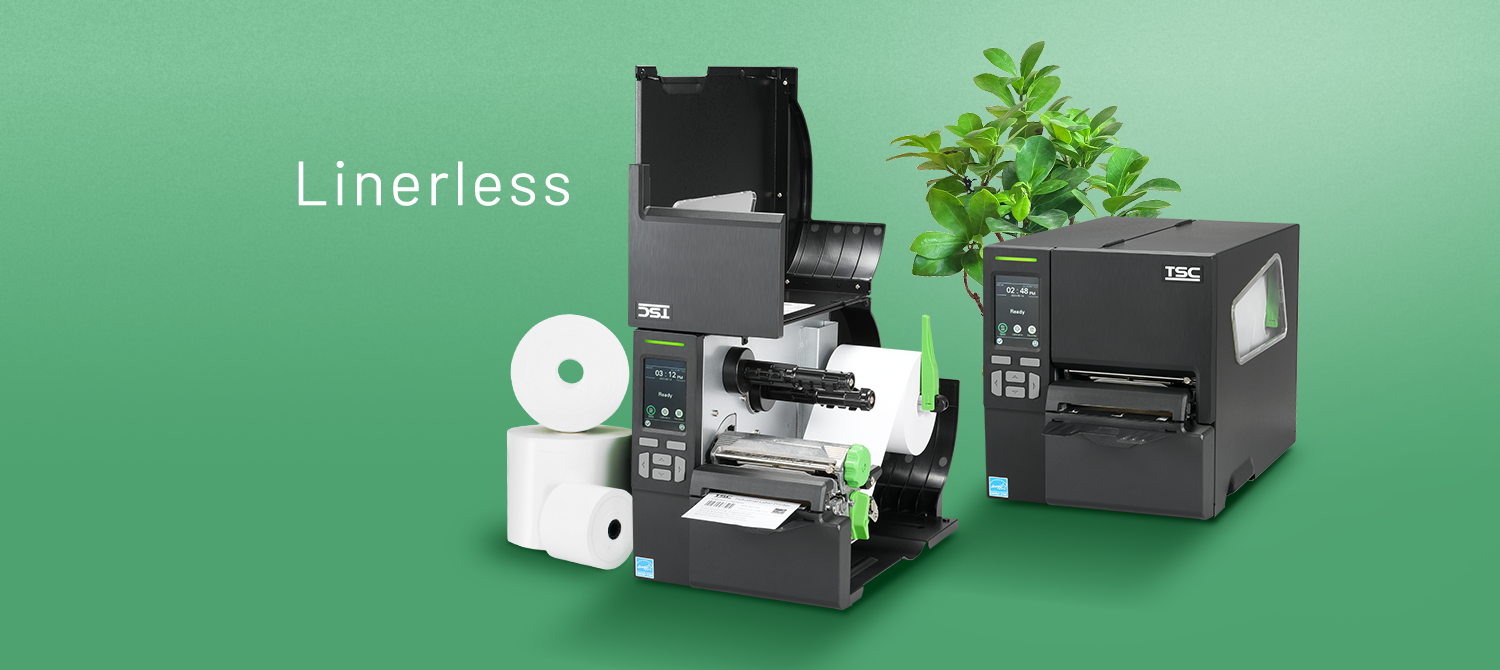 Designed for fast-paced, high-demand applications while protecting the environment
Zorneding, Munich, Germany, July 13, 2023 -  TSC Printronix Auto ID, a leading provider of innovative thermal label printing solutions, announces the launch of the MB240 Series Linerless Industrial Printer for linerless labeling. The MB240 Linerless Industrial Printer can print up to 10,000 labels per day with a durable cutter or tear-off kit. It is designed to serve fast-paced and high-demand businesses, particularly for industries such as e-commerce, warehouses, transportation, prepackaged food and beverage, and more. This printer series achieves maximum productivity while delivering sustainability for the environment.
The MB240 Series Linerless Industrial Printer features a high print speed of up to 12 ips, a heavy-duty cycle, and can handle large 8-inch outer diameter (OD) label rolls. Its special anti-adhesive linerless kit reduces residue from label adhesive and prevents paper jams. The MB240 series printer works well for most major types of linerless labels with permanent, removable, or freezer-grade adhesives. In addition, the cutter features advanced protection, including a cutter lock sensor and upper blade protector, that greatly improve worker safety. 
"To ensure reliability, our linerless printers are fully tested for compatibility with major linerless label brands to guarantee print quality. Depending on the project, TSC Printronix Auto ID can advise suitable configurations for labels and printers that best fit any customer's application," said Michelle Hu, Director of the Product Management Department at TSC Printronix Auto ID. Hu added that "TSC can also recommend maintenance kits and guidelines to help customers' printers stay up and running for 24/7 operations."  
A sustainable option, linerless labeling can reduce raw material consumption by 15%, add up to 40% more paper length per roll, and cut operational costs by 50% in transport, warehousing and material handling. It can also lower carbon emissions and reduce waste by 50%. By using direct thermal technology, any operator can quickly learn how to install linerless labels and run the printer, vastly improving operations. Employee safety is improved by eliminating potential slipping hazards from liner backings.
Improving productivity while protecting the environment, this new series offers a one-stop complete solution for Europe and the Americas. Hu said: "We have the industry expertise and production capabilities to help customers excel in both linerless printers and labels, whether customers are looking to replace an existing printer and label or are completely new to linerless printing technology."
MB240 Linerless Industrial Printer Specifications
Model
MB240 Linerless
Printing Method
Direct thermal
Duty Cycle
10,000 labels per day
Media Width
20mm - 114mm (0.8-in to 4.5-in)
Resolution (dpi)
203/300 dpi
Max. Print Speed
12 ips / 9 ips
Label Roll Capacity
8-inch (O.D.)
Media Thickness
Cutter: 0.06mm - 0.10mm
Standard: 0.06mm - 0.28mm
Linerless Cutter Kit
Yes
Linerless Tear-off Kit
Yes
Operating Environment
5°C - 35°C / 30% - 75% non-condensing
To learn more about the MB240 Linerless Industrial Printer, please visit the TSC Printronix Auto ID website.