Achieve Automatic Labeling with the New 6-Inch PEX-2000 Print Engine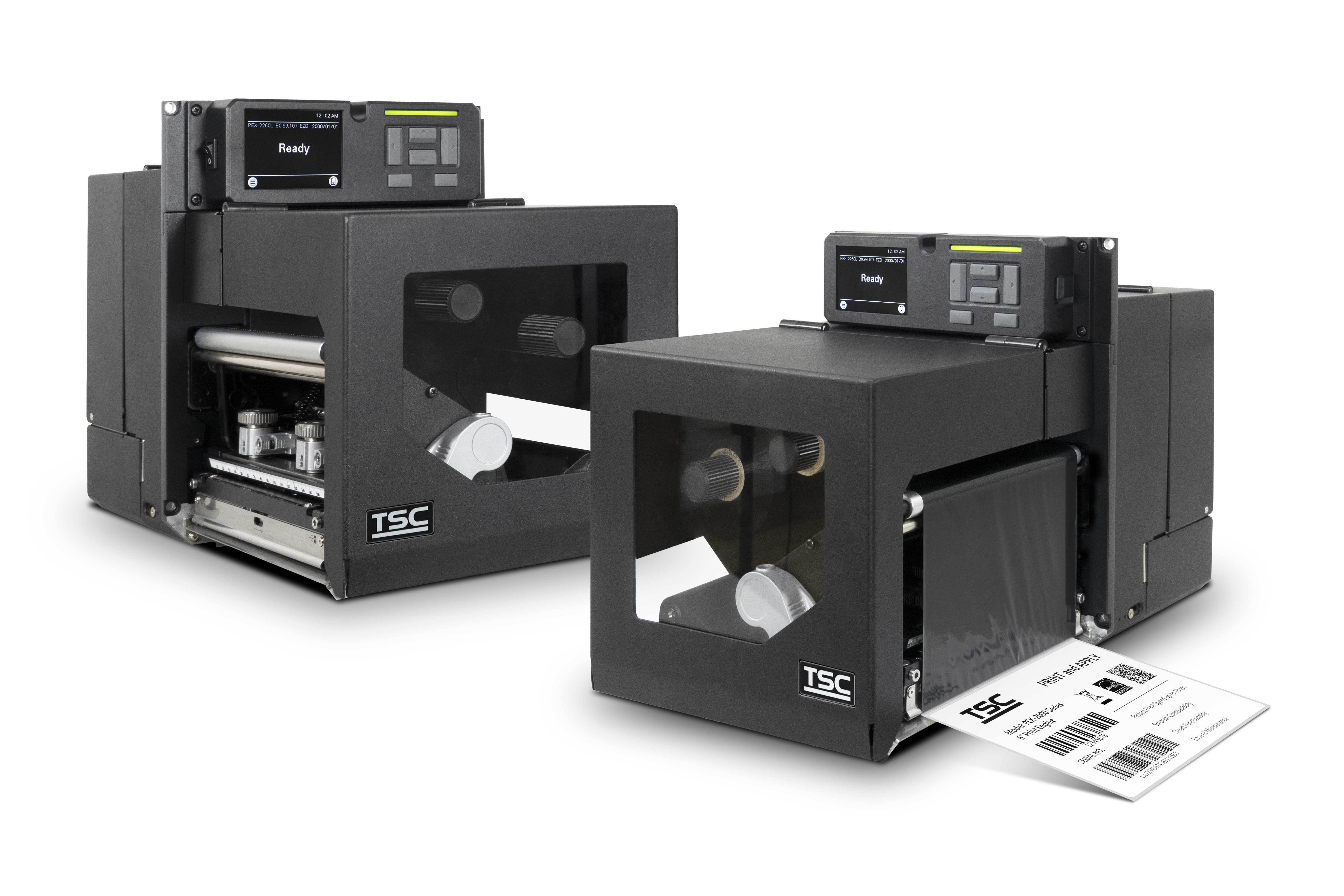 Delivers Easy Integration, Maximum Uptime and Reliability
Zorneding/Munich – Germany, February 2023
TSC Printronix Auto ID, a leading provider of innovative thermal label printing solutions, announces the launch of its new 6-inch PEX-2000 Print Engine for automatic labeling. The PEX-2000 Print Engine was designed to easily integrate into any label applicator, and can operate 24/7 to maximize uptime. It greatly reduces printer integration time and effort while speeding up time-to-market for automatic labelers.
Built for print and apply, the PEX-2000 allows automatic labeling builders to configure preferences for speed, accuracy, and synchronization. It easily integrates with any print and apply system due to its highly compatible hardware and software. The PEX-2000 works seamlessly with a system's PCs or PLCs by supporting DB15 and DB25 connectors plus major printer brands' GPIO emulations. The customizable printer language firmware supports major printer languages so template commands and print files can remain the same.
"Our engineers understand compatibility in both hardware and software as the key to help automatic labeling builders reduce integration time and effort," said Robert Lan, leader of the Print and Apply Product Line at TSC Printronix Auto ID.
The 6-inch PEX-2000 is available in 203 or 300 dpi print options with print speeds up to 14 inches per second (ips). The innovative peel-off module allows it to function in angles ranging from minus 18 degrees to minus 3 degrees for easy peel off without reinventing or redesigning peelers or application arms. The PEX-2000 also features optional RFID-encoding capability.
The full-metal-chassis PEX-2000 is 14% smaller than other mainstream print engines, delivering advanced user experiences in a compact footprint. "TSC Printronix Auto ID adheres to its core values of quality and innovation by developing its print engines with critical operational details in mind, such as maximizing uptime, combating space constraints, and improving users' daily processes," Lan stated.
The magnetic lock tightly seals the media door under any vibration in any orientation. The media sensors are adjustable to support various media type setup with easy media handling and calibration. Additionally, the rear label holder cover is simple to release, giving users more space to clean sensors. Printhead removal and replacement is simple and the rear chassis is easily lifted out for repairs and component replacement.
The PEX-2000 can be managed with our value-added software tools for remote printer management, TSC Console or SOTI Connect, via the internet or the intranet depending on users' needs. Both tools allow for quick deployment, configuration, and updates of all print engines from any location.
6-Inch PEX-2000 Specifications at a Glance
Model

6-Inch PEX-2000

Media Width

50.8 mm ~ 180 mm (2"- 7.1")

Resolution (dpi)

203/300

Max. Print Speed

14 ips/12ips

Min. Label Length (peel-off)

25.4 mm

Display Color

Color

Top Black Mark Sensor

Yes

Applicator Interface

DB15

Optional Features

RFID

Wi-Fi + B

luetooth

combo module

GPIO (DB25F)
To learn more about the new 6-inch PEX-2000 Print Engine, please visit the TSC Printronix Auto ID website.
About TSC Printronix Auto ID 
TSC Printronix Auto ID is a leading provider of innovative thermal label printing solutions. Founded in 1991, the company offers a wide range of barcode label printing solutions to meet the needs of customers around the world.
Learn more at www.tscprinters.com.
Media contact:
amy.coghlan@tscprinters.eu