DLS Warehouse
Offer Your Customers More Than Just Labels
Do you have clients who have warehouses or work in logistics? With all the challenges you face supporting your client's implementation of their warehouse management system, why go at it alone when you can have the backing of one of the top experts in the industry?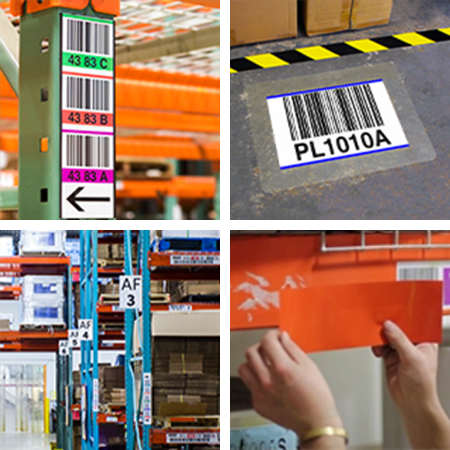 DLSwarehouse isn't just about labels and signage. Start creating additional revenue and more of a complete solution, by offering your customers warehouse label and signage installations. We combine a thorough understanding of warehouse operations, barcode scanning and label and signage production to help you install completely customized barcode warehouse label solutions for your customers. We help you work through the details of your customer's warehouse labeling needs so you have more time to focus on what you do best: sell.
At DLS, we realize that every warehouse label and sign installation is a unique project. Variables include the facility, available staff, go-live date, budget and more. We can accommodate the various needs of both you and your clients. Put our experience and expertise to work for you on your next warehouse decoration project.
Not sure what customers need DLSwarehouse products and installation? 
Here are some tips for finding and qualifying sales leads:
| | |
| --- | --- |
| Contact your existing customer. Many companies that ship or manufacture a product require shelves, racks and storage. It's important to ask any customer who sell a product what their warehouse operations look like. | Keep an eye out for new warehouse popping up in your area. It's a good idea to contact the end user to determine what their label needs are or if they are hiring a 3PL to manage warehouse operations. This is a terrific way to find local leads. |
| Are you already selling software, printers, and scanners to your customers? Then it's time to start discussing warehouse labels and signs that tie all the solutions together. | Talk to any customer that is going through the implementation of a new ERP/WMS. |