Why is Print Solutions Software so Important?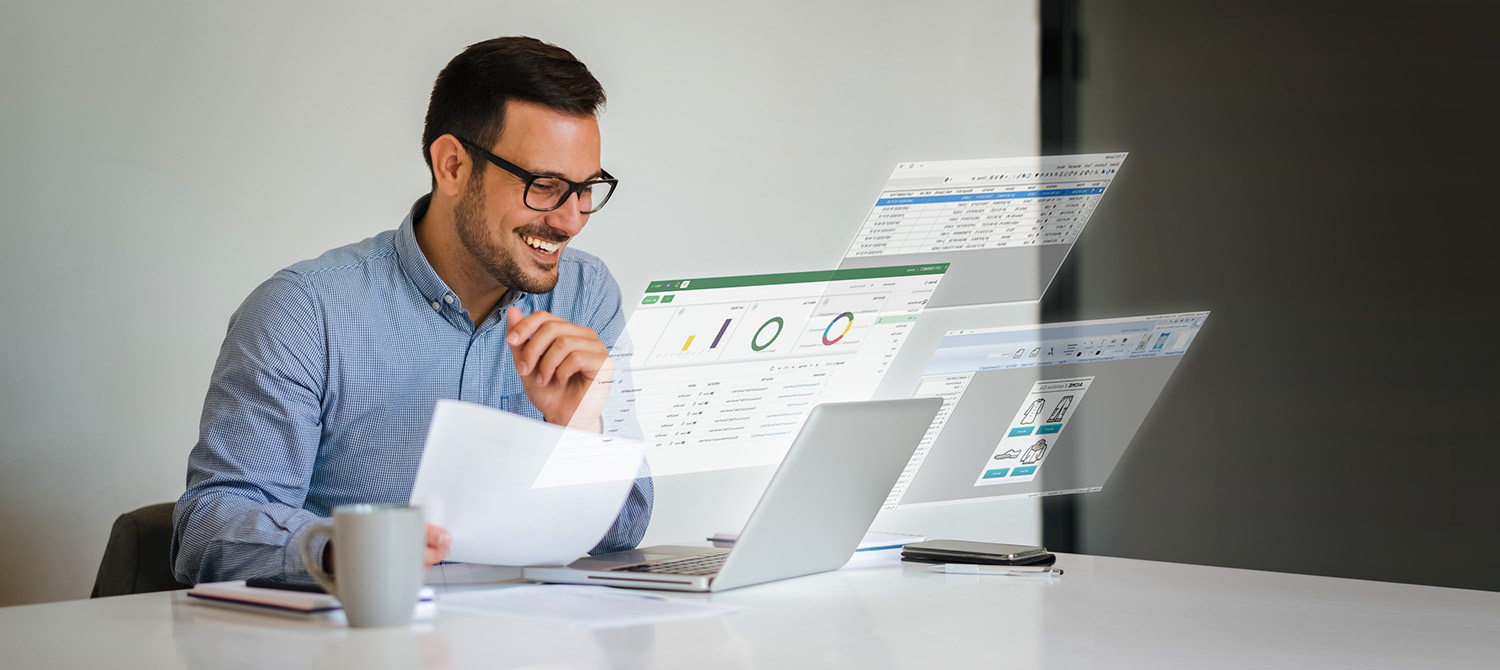 The COVID-19 pandemic has had significant effects on business, the most serious of which is employees having to work from home and the global labor shortage. During lockdown periods, field operators face serious challenges regarding on-site practice and support.
IT and operation managers now have to deal with a reduction in mission-critical efficiency, unplanned downtime, and labor shortages. This interrupts business operations and causes delays in deliveries and shipping across the entire supply chain. Labeling has become more critical than ever, to all those involved in the supply chains, to ensure reliability and traceability.
What difficulties do business executives need to address to keep the business running smoothly? According to a Forbes councils survey, generating revenue and time management are the top two challenges. Imagine a situation in which your operation team is confronted by a costly and time-consuming IT, or other serious issues, and need the support of an experienced engineer to solve the problem, which would otherwise hinder business growth.
Three ways to improve operational efficiency
Solutions to improve operations are not trivial, as insight and clear understanding of how work is organized and scheduled for daily operations is essential. Without these, attempts to improve operations can easily become ineffective. Three key factors including manageability, flexibility and predictability will help you strike the necessary balance to embrace all upcoming changes.
Management1
All organizations, despite their size or industry, need operations management. It serves as the "engine room" of an organization. Proper management is essential if an organization is to meet its goals and attain maximum profitability. The success of an organization relies on its operation and management efficiency.
Flexibility
Flexible business processes are very important quality criteria for safe and improved performance of any company in a volatile market2. KPMG findings show that with the right tools and methodologies, smart people and realistic planning, any organization can enhance its operational flexibility.
Insights
Predictability enables the organization to know, see, or declare production accurately in advance. Creating an environment in which workers can predict the consequences of their actions can improve the predictability in an organization's relations with both customers and suppliers3. In an article by DHL Supply Chain, predictability is the foundation of a highly functional distribution system.
How can software and technology help to streamline business operations?
In addition to excellent customer experience and perception, technological progress improves the transformation of business operations and efficiency. According to Deloitte Insight, employers can invest in labor-saving technologies to enhance the productivity of workers. Business investment in equipment and software is notably high in countries where employers are facing a labor storage.
Software and technology can benefit the business in a holistic and efficient manner, this includes the lowering of operating costs, the improvement of productivity and the prevention of unplanned downtime. According to an InfoTrends white paper "Device Underuse and Unbalanced Fleets," companies can maximize cost savings and productivity by introducing comprehensive print solutions.
What is TSC Integrated Print Solutions?
TSC Integrated Print Solutions is a printing solution that combines all the processes that take place between printer hardware and the devices handling printing jobs. As the cost of the printer, supplies, maintenance and staff support as well as potential losses due to printer downtime are all taken into account, TSC Integrated Print Solutions will be one of your most valuable assets.
This solution maximizes the utilization of your printer fleet to increase productivity, reduces offloads and time- consuming printer configuration, as well as troubleshooting and firmware updates. It allows intuitive label design and printing without programming. In short, it is a software printing solution that will save you much valuable time and money.
TSC Integrated Print Solutions Software offers a comprehensive tool kit including SOTI Connect, TSC Console, TSC Standalone Creator and TSCPRTGo apps. It provides high-level printing manageability to enterprises, SMBs, and system integrators by giving flexibility and actionable predictability to TSC printers. The benefits of TSC Integrated Print Solutions Software include:
Manageability

Remote access to the printer fleet
Real-time printer health monitoring and troubleshooting

    Flexibility

Easy configuration to meet applications
Hassle-free integration

    Predictability

Preventive maintenance reporting
Supplies usage report
Contact us today to discover how easy it is to add TSC Integrated Print Solutions to your existing printers to easily boost the efficiency of your operations management.
Sources:
1.Operations Management: Maximizing Efficiency in Any Business | Full 2021 Implementation Guide (sweetprocess.com)
2.Improving Software Flexibility for Business Process Changes (Davenport and Short 1990; Allweyer 1998; Berry and Cooper 1999; Kumar 2004; Gebauer and Lee 2008.)
3.The Power of Predictability