The Top 4 Advantages of Deploying Linerless Printers and Labels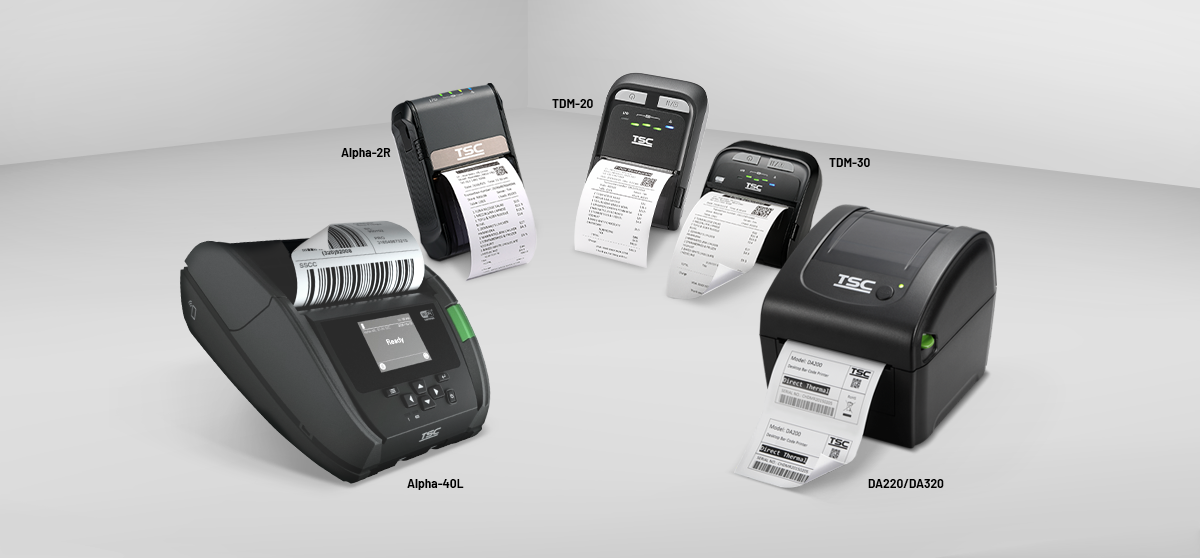 Linerless labels do not have a peel-off backing (liner), so every label printed already has an adhesive backing exposed that is ready for application. By eliminating the traditional label backing, it reduces the amount of packaging, lowering shipping costs for users.
Using linerless labels can also help organisations reduce fines. Eliminating liner waste enhances safety and helps comply with OSHA standards by reducing waste material remaining on warehouse floors and work areas during production. Linerless applications run the gamut, including:
There are many advantages of using linerless labels. Keep reading to learn the top four benefits of these labels and the TSC Printronix Auto ID printers with linerless capabilities.
The 4 Key Advantages of Linerless Labels
Using linerless labels has many benefits. Below we highlight the top four ways linerless labels can help you boost productivity and enhance operations.
Faster Processing: Linerless labels enhance speed in operations while maintaining quality. It eliminates the added step of requiring the printer or the operator to peel off the label backing and discard it. Instead, operators can take the label straight from the printer and affix it immediately to the package.
Reduced Waste: It's often noted that using traditional labels with liners generates the most waste during the packaging process. After peeling and affixing the label, the backing is tossed in the trash and sent off to the landfill. By getting rid of the peel-off backing, linerless labels reduce waste making it a greener option that is better for landfills, and the environment.
Reduced Freight and Storage Footprint: With the elimination of the label backing, users benefit from more linerless labels per roll versus a traditional roll of labels with liner. Users enjoy additional savings in freight costs and storage space. More labels per roll means less rolls are needed to complete the job.
Enhanced Safety: Trash and potential accidents can result from labels with the peel-off backing cluttering the shop floor. In high volume shipping areas, litter from label liners can be significant. By reducing waste with linerless labels, there is less clutter to hamper production, which can enhance safety and often improve compliance with OSHA standards.
TSC Printronix Auto ID Linerless Printers
We have several mobile printers and desktop printers that come equipped with linerless label printing capability. Below we detail the specific models you can count on for your linerless application.
Mobile printer options for linerless include:
In our desktop lineup, our DA Series Performance Desktop Printers combine affordability with a durable design for linerless printing. The DA Series offers both 203 and 300 dpi print resolution with fast printing speeds up to 6 ips (inches per second). The large 60-watt power supply produces high quality printed labels, even at its fastest print speeds. It also employs an easy-to-use, double-wall clamshell design with a spring-loaded label roll holder that makes loading simple.
The Importance of Consulting a Linerless Hardware and Media Expert
It can be challenging to find the right combination of a linerless printer and linerless label that function well together. For example, if the adhesive on the label is too strong, the printer may not work with the material. If the adhesive is too weak, it may not stay attached to its intended package. This is why it is an advantage to work with a company such as TSC Printronix Auto ID that supplies and supports both hardware, and media with its Genuine Supplies team, to deliver the right mix of products that work best together for your application.
To speak with a TSC Printronix Auto ID expert about linerless printers and supplies, schedule a free consult online.