Barcode Label Solutions for Cold Chain Logistics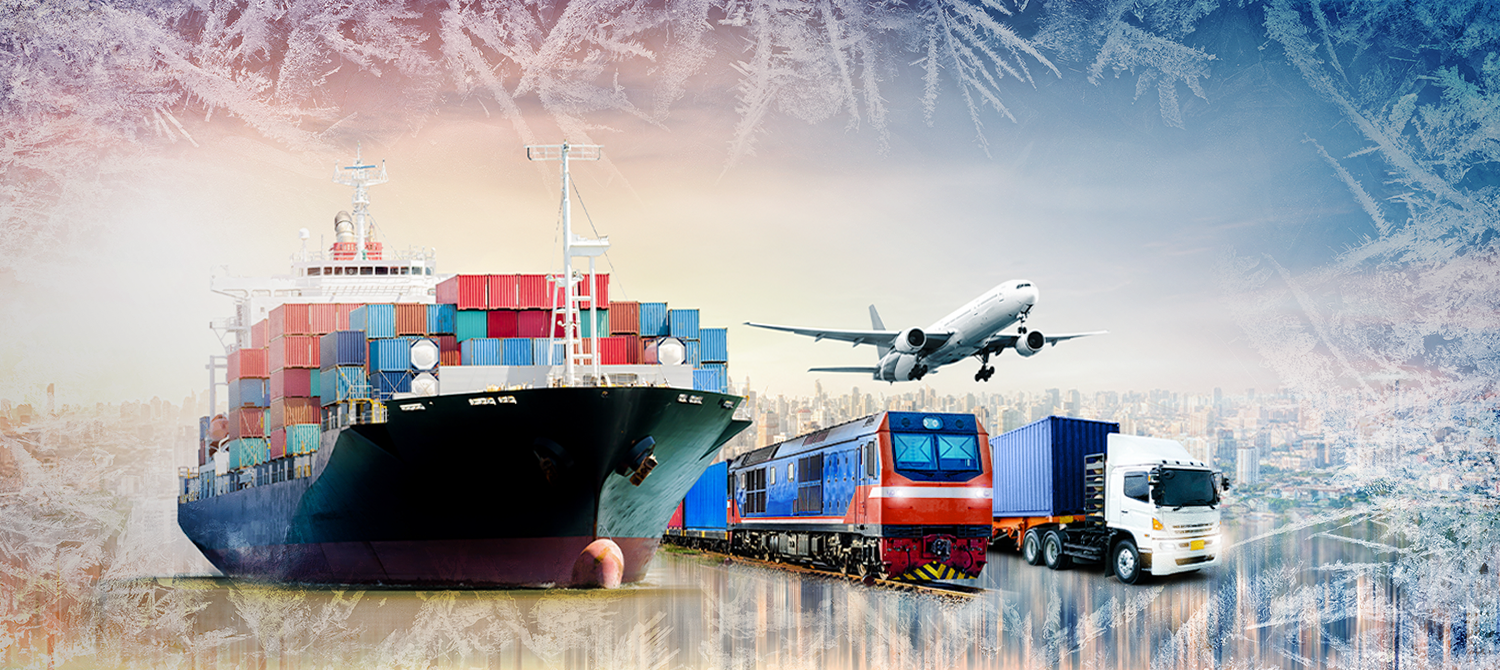 The world is facing an unprecedented global effort to create, distribute, and administer COVID-19 vaccines. As pharmaceutical companies rush to distribute the COVID-19 vaccine around the world, the supply chain needs to be prepared to deliver billions of vaccines in a short amount of time. The public is quickly learning of the challenges required to handle such a feat like the requirement to store the vaccine at extremely low temperatures. Cold chain, temperature-controlled supply chain, is emerging to the forefront of the conversation – a little known $16.6 billion industry worldwide.
Planes, trains, and automobiles are being commissioned to deliver billions of vials of vaccines across the globe. With stops and storage at the distributor before arrival at the final point, this is no easy task. We can provide high-performance label printing, tracking, and supplies solutions for customers in the cold chain industry with supply chains that require extreme, sub-zero temperatures. From high-performance printers that can keep up with the mission-critical demands of your 24/7 production line, to barcode inspection solutions that ensure high-quality labels are entering the supply chain, and freezer-grade labeling supplies that can hold up in extreme environments, we can help you find the best solution for your cold chain environment. Below we discuss the four areas where we can assist in providing a seamless barcode labeling solution for cold chain logistics.
Tracking and Traceability Solutions in Sub-Zero Temperatures
We provide high-performance printers, technology, and supplies that help move goods through the supply chain in even the most demanding environments. A barcode identification system helps pharmaceutical and healthcare professionals minimize human error, ensure compliance with regulatory agencies, and accurately track and manage data. TSC Printronix Auto ID offers affordable solutions that were specifically developed for mission-critical applications where speed and reliability are essential.
RFID Printers That Adapt to Unique Applications
Our RFID printers are capable of printing and encoding a variety of labels and tags to meet the demands of unique identification applications such as pharmaceutical products and sterilization processes. With vaccine manufacturing, you will want to make sure your RFID printer can operate fast enough to match other business processes. RFID printers have traditionally been slower than standard barcode label printers, and the slower speeds can negatively impact other business operations. Printronix Auto ID RFID-enabled printers address this issue through a unique encode during print firmware that delivers industry-leading encoding speeds and ensures minimal impact to your other operations while providing all the advancements and benefits of RFID labeling.
Print Accurate Labels with Barcode Verification
Regulations within the pharmaceutical industry are on the rise with specific labeling requirements for data and formatting. Due to all the regulations and measures that must be taken with distributing the vaccine, there has never been a more prominent example of the importance of label quality and barcode inspection technology in the healthcare industry. When delivery is critical, ensure that your barcode labels are printed to the highest quality and industry grading standards with barcode inspection. Our Printronix Auto ID T8000 and T6000e ODV-2D printers are ideal solutions for highly-regulated organizations in the cold chain industry with the ability to print and verify labels down to 23°F (-5°C). Implementing label inspection before the label is applied to a product or shipment can save users time, eliminate returned products, reduce fines, and help avoid potential regulatory audits.
Freezer-Grade Labels and Adhesives
It makes a world of difference what material a label is made of especially when being exposed to cold storage conditions. The physical label placed on goods in extremely low temperatures must be able to go the distance. Our labeling experts at TSC Printronix Auto ID Genuine Supplies have freezer-grade labels and adhesives specifically designed to work with your printers in the coldest temperatures.
As we continue to see a global effort to supply the world with COVID-19 vaccines, cold chain solutions will be needed to ensure secure and correct labeling and smooth distribution. TSC Printronix Auto ID and TSC Printronix Auto ID Genuine Supplies are dedicated to delivering top-performing printers and supplies to our cold chain customers and those operating in extreme environments.
To learn more about our cold chain solutions contact your local TSC Printronix Auto ID sales representative.