Warehouse Label Installation
Large Scale Warehouse Label Installation from DLSwarehouse
What's the most important part of a warehouse label installation? Do it right the first time.
With DLSwarehouse, we ask all the right questions that impact the quality and efficiency of the warehouse label installation process and avoid miscommunications. Planning is what sets us apart. Our team of dedicated professionals completes warehouse label installation projects in substantially less time due to careful planning.
Another advantage of using DLSwarehouse as your professional warehouse label and sign installation team: we 100% guarantee our work. You can rest assured knowing your customer's warehouse will be properly tagged by the time you hit your go-live date.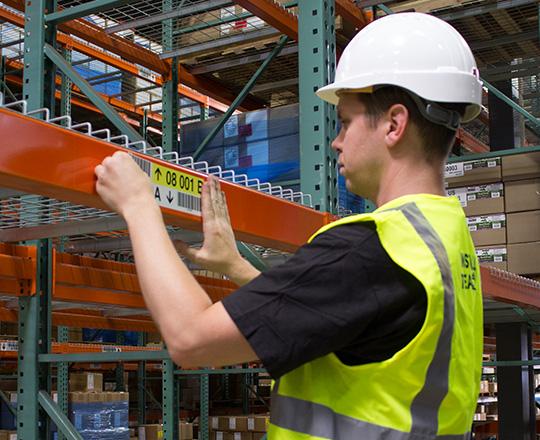 Warehouse Label Installation: A Complete Solution
At DLS, we believe installation is a crucial part of our warehouse solution.  That's why every project has an on-site installation manager to be your point person who oversees the process from beginning to end.  Also, you will receive a complete array of services from our experienced team of professional installers including all materials, labor and equipment necessary to label your customer's warehouse.  Our team will have all the supplies and equipment on-site prior to installation.