UL/cUL Labels
Certified Labels That Empower Trust
Increase your profits with short or long run UL and cUL labels. Genuine Supplies is officially certified to print these high-demand durable labels.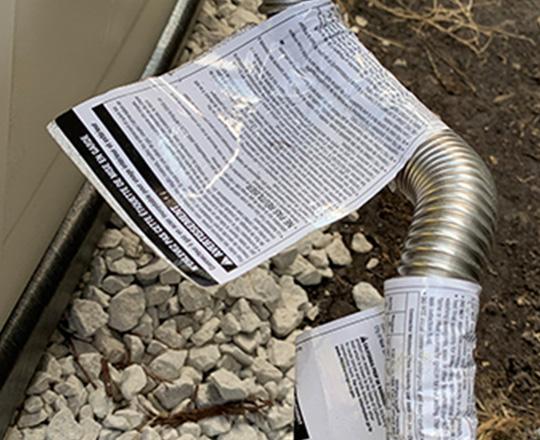 Who Needs UL Labels?
UL compliant labels use materials and have designs which have been approved by Underwriters Laboratories, an independent, non-profit organization that develops electrical safety testing standards and regularly tests products for compliance.  They are the authority on safety assurance in the US.  Let Genuine Supplies help you identify customers who need durable labels that are compliant with UL/cUL standards.
Benefits to You
UL Certified labels with supporting paperworks.
Keep customers compliant.
Quick turnaround times.
Tech support and label troubleshooting.
Experience the Benefits of Third-Party Certification 
The UL listing is called a "Third Party Certification". This certification provides an unbiased safety assurance to interested parties including the manufacturer, the specifier, and the consumer. UL's field reps worldwide conduct periodic, unannounced onsite inspections of UL-certified products in the manufacturer's factory. The product is verified as being fully compliant with a set of rules governing the product. Another part of the agreement is traceable labels. Each product listed must have a label traceable to the manufacturer through Underwriters Laboratories.
Gain an Advantage with Listed and Classified Products
They are not the same, in fact Classified products have been evaluated only for specific properties, a limited range of hazards, or suitability for use under limited conditions. If a product is Classified by UL, this can mean its testing meets the particular requirements for a single test with a published result.
Stand Out with Full UL Listing and Compliance  
If products comply to some parts of a specific UL Standard, this can mean their testing only meets that part of the Standard, but the products do not fully conform with the UL requirements. If it's only partial, it is not a true UL listed product.
You Can Always Search Through UL's Directory
The Online Certifications Directory includes the names of companies authorized to use the UL Mark on or in connection with products in compliance with UL's requirements. If you wish to view that a product is UL Listed, then either use the web address ul.com and the Online Certifications Directory tab searching for a company name (e.g. Kingspan), UL file number, or alternatively type in the link below or search company name e.g. 'Kingspan'.