ZIMBRU Stadium and Futsal Arena in Chiinău, Moldova – Entrance and Event Ticketing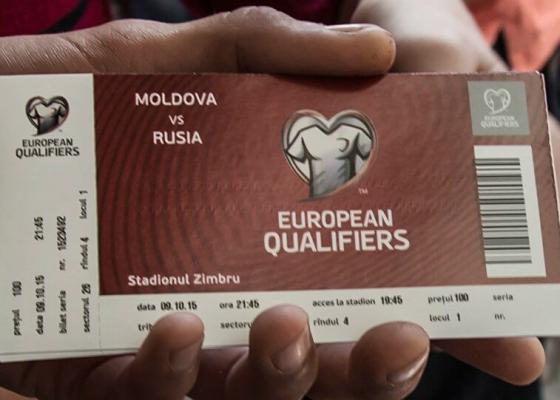 Background:
Prior to installing TSC printers, cashiers from the Moldovan Football Federation faced many difficulties in servicing attendees at the Zimbru Stadium due to an outdated ticketing solution. During peak periods, this resulted in long lines at the ticket offices and entrances. Another significant problem was the absence of authorized service centers in the territory of Moldova. So at the request of the Federation, the MELITAX Grup Srl, which was founded 2006, developed a reliable printing solution using the powerful TSC ME240 thermal transfer printer. Stage two of the project was to install the same ticketing solution at the sports complex "Futsal Arena FMF", one of the most modern sports facilities in Moldova.
Solution:
TSC's compact ME240 with its clear LCD, fast label throughput and print speeds of up to 152 mm/s ensures a reliable and rapid printing process and ticketing. The powerful thermal transfer model saves time and prevents long queues at the ticket offices and entrances. All relevant information such as date, time of admission, row and seat number, logo and ticket number are printed accurately with a 203 dpi print resolution on colored pre-printed tickets. The integrated Real Time Clock guarantees maximum transparency because a date stamp is printed on the ticket. Additionally, 1D barcodes play an especially important role – they are read by stationary scanners allowing reliable and safe access control at the entrances. Once the tickets are printed they are precisely cut by the cutting unit.
Benefits:
Print-on-demand
Fast printing with excellent print quality
Secure and efficient entry control - quickly and easily change out materials
Authorized TSC service by Melitax-Grup Moldova
ME240 Features:
With its small footprint and low profile design, supported by fast label throughput, the durable and quiet running ME240 is ideally suited for all types of printing at cash desks, in the office or in retail environments. Its compact die-cast aluminum print mechanism, including a ribbon handler and printhead assembly, can easily be detached from the all-metal cabinet. Standard features include USB and Serial connectivity, a 6-button LCD control panel, Real Time Clock, 450-meter ribbon capacity, and large memory capacity. Print speed is 152 mm/s (6 ips), max. print length 2286 mm and print resolution 203 dpi. The reliable model features TSPL-EZ firmware that is easy to set-up and use. Other TSPL-EZ features include a file manager and programming language that support stand-alone and down-time programming solutions without being connected to a host computer, or during periods of network failure.
About ZIMBRU Stadium and Futsal Arena:
Zimbru Stadium, which opened in May 2006, is a football stadium located in the city of Chisinau, Republic of Moldova, with a capacity of 10,500 spectators. It is the only stadium in Moldova that meets all the requirements of UEFA and FIFA standards for international and national matches. The premier division football club Zimbru Chiinau, FC Dacia Chiinau and the national football team of Moldova play their group matches here. Since it formed in 1947, the club has had a turbulent history with several name changes. Today's name came about following the collapse of Soviet-Union and after Moldova regained its independency in 1991. Located just 12 km from Chisinau, Futsal Arena is a modern and important sports complex. With a total area of 4,695 square meters, the arena includes a 47m x 26m multipurpose field, professional lighting, bleachers for 1,302 spectators, rooms for delegates, observers and referees, surveillance, medical center, conference rooms, and around the clock guarded parking lot. The inauguration ceremony was held on November 15, 2014.
MARKET:
Organization of events, Public Sector
APPLICATION:
Printing of Event and Sport Tickets
MODEL:
ME240 LCD + Cutter