TSC Alpha-3R printer helps DRIM quickly and efficiently change price labels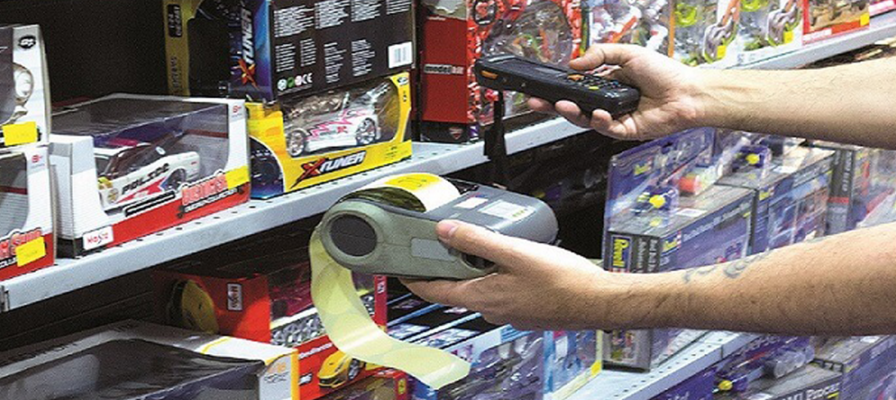 Background:
DRIM is a family owned company from Catalonia, Spain specializing in toys and childcare products. While the company constantly strives to provide fun for children and adults, it also wants to create a great work environment for its employees. That's why DRIM wanted an efficient system to label its products and make price changes easier, especially for special offers or during the critical Christmas season.
Solution:
The quality of the TSC Alpha-3R printer is what drew DRIM's attention from the outset. And once tested, DRIM made the decision to go with the Alpha-3R for all its stores. The integration of the printers was seamless, only taking half an hour to train users.
Thanks to TSC printers, DRIM can identify each product including the store ID, the standard price and the product reference. With a total of 2,000 references, DRIM efficiently manages all its daily labeling activities, as well as specific promotions like Christmas holiday specials. Our Christmas catalogue has about 1,000 references. In the past, we needed 3 or 4 days to change prices. Now with the Alpha-3R printer, we can achieve the same work in a single morning. In addition, given the ease-of-use of the system, it can be carried out by one person.
According to Raul Lleberia, IT Manager, DRIM benefits in a number of ways by using the TSC printer -- from its compact size, quality construction, intuitive handling, long battery life to its affordable price. Thanks to the Alpha-3R, DRIM realizes efficiencies in man power by reducing the time needed to change prices from one hour to five minutes.
Benefits:
Intuitive, professional printing solutions
Easy-to-use with a very compact size
Quality printing at a very attractive price
Greater productivity at the point of sale
Alpha-3R Features:
The Alpha-3R is a lightweight, convenient printer capable of working with any mobile printing application that requires fast, simple labels or receipts on demand. The Alpha-3R offers a vast memory and a high-speed processor for quick printing of up to 102 mm (4") per second with a resolution of 203 dpi.
The Alpha-3R is designed for hard work. Its case protects against the elements, and it has earned IP54 classification which means it is resistant to dust and water. Its molded rubber coating can also withstand falls from as high as 1.5 meters and still keep on printing.
These small, lightweight printers can be carried comfortably for an entire shift without interfering with the user's tasks. It uses USB, Bluetooth®, wireless 802.11 b/g/n, or serial port options to connect to a laptop computer or even a smartphone to produce text that is clear and easy to read hour after hour.
Standard TSPL-EZ language also makes it very easy to program and integrate into your system.
About DRIM:
Founded in 1972, DRIM is a family business from Catalonia specializing in toys for children, hobbies and childcare items. In recent years, the DRIM brand has experienced significant growth throughout all of Catalonia. The company has made a large investment in the management of as many as 75 stores, and the opening of its own logistics center with 16,000 mÇ dedicated to supplying its points of sale in the fastest and most effective ways possible.
MARKET:
Point of sale
APPLICATION:
Labeling of products and special offers, price tags
MODEL:
Alpha-3R