Major hospital in Slovenia automates labeling with TSC's TDP-247 printer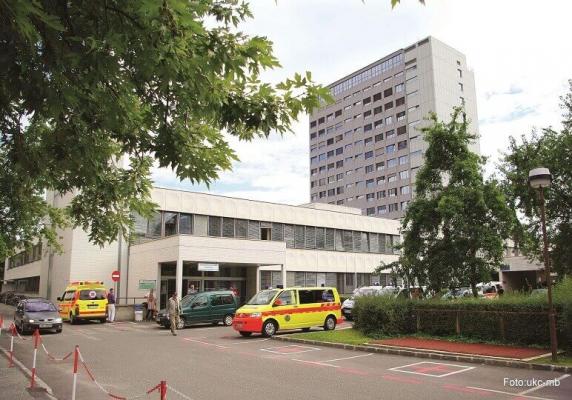 Background:
UKC Maribor (University Medical Centre), a 1,266-bed hospital in Maribor, Slovenia, treats approximately 60,000 patients annually, performing health care services for residents in the wider region of Maribor, Pesnica, Ruše, Ormož, Lenart, Ptuj and Slovenska Bistrica. To improve its around-the-clock patient services and respond more quickly to emergencies, the hospital decided to search for a high performance, compact barcode labeling system that would help it quickly and accurately track medical supplies, lab results, and patient documentation, while reducing clerical errors and protecting the security of sensitive health care data.
Solution:
After evaluating a variety of labeling solutions, UKC Maribor chose TSC's compact and versatile TDP-247 series direct-thermal desktop printer, ordering an initial shipment of 20 units. The compact printers fit easily into cramped work spaces and ensure the precise marking of medical products, medications and patient specimens, improving tracking accuracy and reducing labeling errors. Patient information is now updated quickly and easily, expediting the daily work flow and improving staff productivity.
Benefits:
Expedited marking and identification of medical products
Improved label readability and accuracy
Fast, integrated exchange of medical data
Affordable and professional print solution
TDP-247 Series Features:
The TDP-247 series printers are compact, easy to operate and solidly constructed, making them ideal for use by hospitals, ambulances, blood banks, laboratories and medical aid organizations. They are ideally suited for a wide variety of applications, fitting easily into cramped work spaces that are often too small for larger printers.
TDP-247 series comes in the two models, the TDP-247 and TDP-345, both offering best-in-class speed and high-resolution capabilities. The TDP-247 can print four-inch-wide 203 dpi labels at speeds up to 7 inches per second, and the TDP-345 offers high-resolution 300 dpi printing at speeds up to 5 inches per second.
Both models are equipped with a powerful 200 MHz processor, 4 MB of Flash memory, 8 MB SDRAM and an SD memory-expansion reader. They come standard with USB, parallel and serial connections and include an optional internal Ethernet interface for easy network integration. Other options include a label cutter and a keyboard for printing labels in standalone mode or downtime situations.
About UKC Maribor:
Established in 1799, University Medical Center Maribor is a 1,266-bed facility that offers health care services to residents living in the wider region of Maribor, Pesnica, Ruše, Ormož, Lenart, Ptuj and Slovenska Bistrica. The hospital treats approximately 60,000 patients annually and more than 300,000 outpatients through its network of 270 outpatient clinics. The hospital employs approximately 2,800 staff members, including 450 physicians and 1,300 healthcare workers.
MARKET:
Healthcare
APPLICATION:
Labeling of medical products, patient documents and lab test results
MODEL:
TDP-247