An easy solution for label printing: Print without using a computer!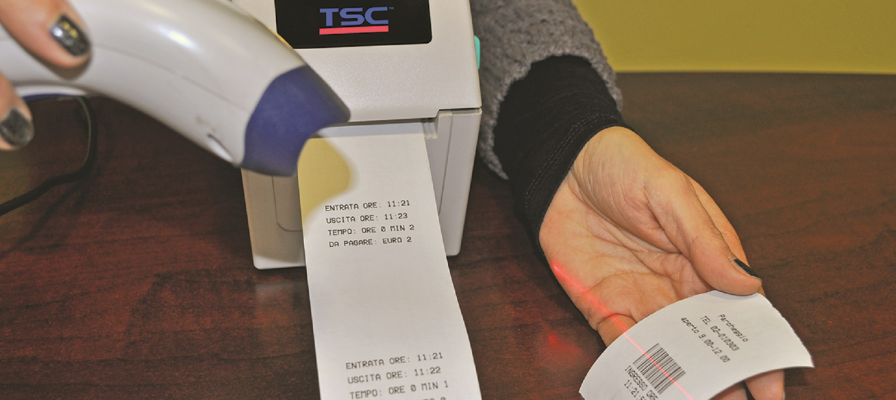 Background:
Autopost wanted to open new markets and offer easy solutions that improve the logistics at work and increase the number of self-applications on board. Today with the SD Label solution that Autopost developed using TSC printers, the possibilities to print labels without the need to be connected to a computer are abundant.
3 different ways to identify!
SpeedyLabel
There's a new way of working and new markets to explore using easy-to-use label printing solutions from Autopost. The solution works by having all information reside on an SD card which communicates to a printer through dedicated software. Since each SD card is associated to a label or a message, the user just needs to change it to have different layouts, information and label formats.
ClickLabel
Define the layout you want to use and update the information without having to sit at your computer. It's easy to do with a click of your mouse. The software on board includes the essential information you need: layout, label size, type and font size. With a barcode scanner and list of barcodes, data can be easily registered including variable codes, products, operator identification and even more. All in one click!
RemoteLabel
When processes or shift labor are modified during the day, the rolls of labels that the office preprinted are not valid anymore, only Remote Label can help you. The solution includes an SD card that contains many different labels, a scanner, a printed-sheet of barcodes and software that differentiates what to print which is the secret of the Remote Label solution. The label contents are prepared beforehand using easy-to-use software on a PC. The data is then saved onto an SD card with the program generating a sheet of barcodes associated with the products. By scanning the barcodes, the user can instruct the printer which labels to print as well as the number of labels to print.
Solution:
Thanks to the SD Label solution from Autopost, all a company needs to print labels is a printer, a barcode scanner and an SD card. The solution is very simple: insert the plug and the SD card, turn on the printer and start printing. It only takes 30 seconds to be ready to print professional labels. Anyone can use the solution and no training is necessary to use it. Thanks to its small footprint, the solution can be installed anywhere even if space is limited. With the SD Label solution, companies benefit from an easy-to-use solution - whether you need to print one label or several directly in the field.
Why did Autopost choose TSC printers?
According to Raoul Rossi, General Manager of Autopost, "TSC was the only one on the market to offer affordable, easy-to-use and cost-effective printers. Most TSC printers have an SD card reader which allowed us to develop a wide range of key applications, offering high-quality solutions to make a company's employees work 'easier'."
Benefits:
A fully standalone solution to print everywhere at anytime
Fast, efficient and cost-effective
Print labels without using a computer
A professional printing solution at a very affordable price
About Autopost
Autopost is an Italian company based in Milan, specialized in software systems and services for the treatment of correspondence. The company develops applications using OCR, RFID and Barcode technologies. Autopost also distributes a wide range of quality products for Automatic Identification and Postal Automation, supporting the full range of TSC Auto ID barcode printers.
MARKET:
Production, Logistics, Point of sales, CarPark & Rental, Access control
APPLICATION:
Labeling of wine bottles, food product identification, jewellery and perfumery labels, printing of carpark or entrance tickets
MODEL:
All TSC printers with an SD card reader.
(e.g. TTP-244 Pro, TDP-225)