Compact design of TDP-225W wristband printer makes it ideal for event ticketing, access control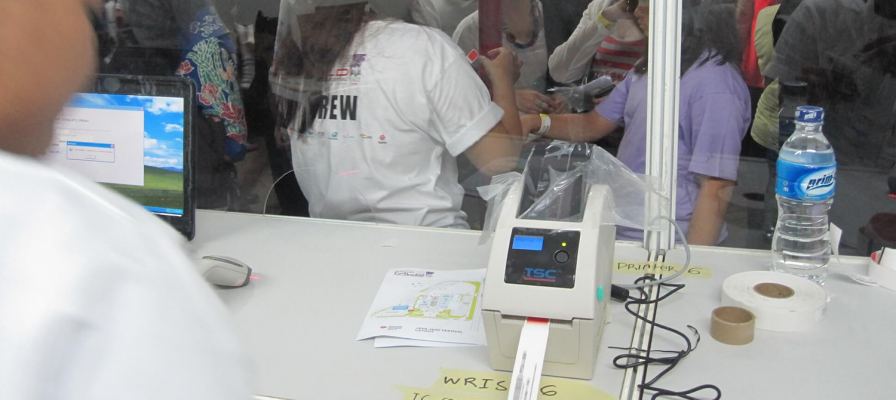 Mission:
The compact TDP-225W printer is ideal for printing admission wristbands for sports and entertainment events. It also can be configured to add barcode serial numbers and other basic customer-ID wristband data designed to enhance access control and security.
Benefits:
Speeds up traffic flow, reduces labor costs, and improves access control through automation of event ticketing
Improves the operating efficiency of ticket operations by providing easily analyzed data about ticket purchases and purchasers
Compact wall-mount design makes it easy to install in cramped spaces
Features:
Unlike other direct-thermal printers in its class, the TDP-225W is extremely compact (a critical feature when space is limited) and supports full 6.5-inch OD wristband rolls right out of the box. The easy-to-use design features a spring-loaded center-biased wristband holder with a 1-inch core that supports the 6.5-inch OD rolls commonly sold by major wristband manufacturers. Other outstanding features include an LCD that displays printer status, battery usage, set-up menus and error messages, along with USB 2.0 and Ethernet connectivity. The TDP-225W is small enough to fit in most desk areas, but also is designed to be wall-mounted at no extra cost.
MARKET:
Entertainment
APPLICATION:
Wristband ticket printing in Southeast market
MODEL:
TDP-225W