TX Series 4-Inch Performance Desktop Printers
These high-performance desktop printers are available in six models offering 203, 300, and 600 dpi print resolution to meet a wide range of printing applications.
Qualifies for:
- Extended Warranty 3, 4, 5 years
- Comprehensive Warranty 2, 3, 4, 5 years
Industries and Applications

Transportation & Logistics




The TX Series is ideal for printing high volume shipping labels, high resolution product marking and graphic solutions.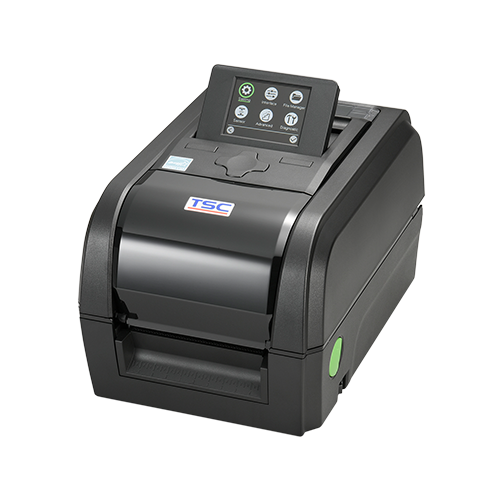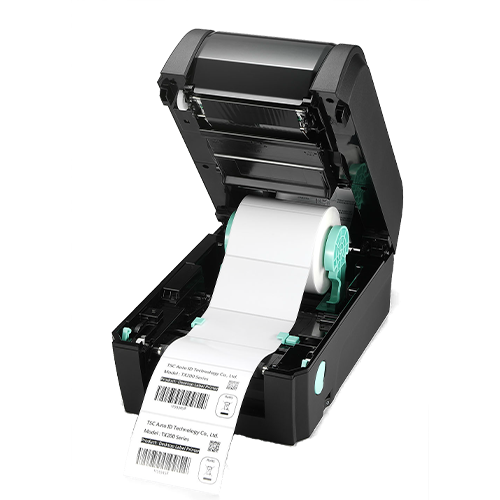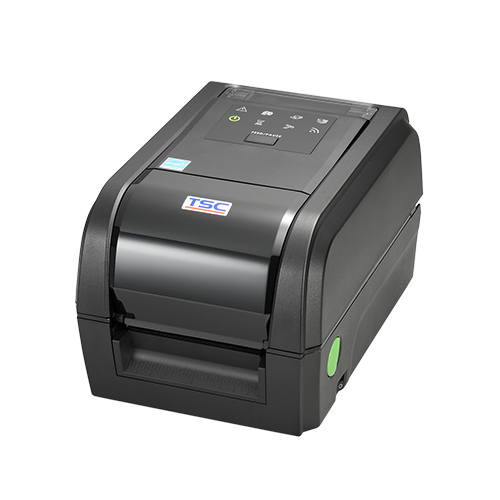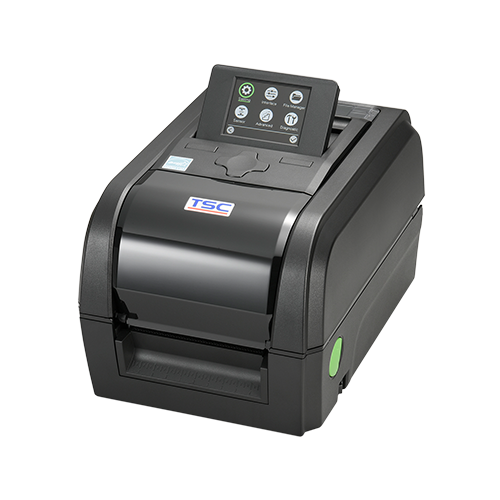 The TX Series of thermal transfer desktop barcode label printers can support a variety of printing applications to meet your needs. With three models available, the 4-inch wide TX Series can address everything from high volume 4x6 shipping labels, high resolution product marking and graphic solutions, to high resolution labels used in electronics marking applications.
Models in the TX Series include:
TX200/TX210 – 203 dpi resolution with print speeds up to 8 ips
TX300/TX310 – 300 dpi resolution with print speeds up to 6 ips
TX600/TX610 – 600 dpi printer featuring precise calibration and registration required for printing the smallest labels
The TX Series combines high-performance and durability in a desktop printer. The printers use a large 300-meter ribbon supply on a 1-inch core that saves both time and money. The TX Series features a user-friendly spring-loaded center-biased clamshell design for easy drop-in media loading of 5-inch rolls of media. The printer construction features a rugged double-wall design that is stronger and more durable than other thermal transfer mechanisms on the market. Its strong motor is powerful enough to handle a 300-meter long ribbon.
Sophisticated TSC Sense Care
The latest TX210 Series supports the TSC TPH Care Mechanism which offers an advanced level of auto-detection ensuring real-time printhead health status to monitor and prevent down.
Dynamic Remote Printer Management
SOTI Connect is available for the latest TX210 Series models with both Wi-Fi and Ethernet. TSC Console is available for all TX Series models to provide enterprise-grade remote printer management for multiple tasks to reduce maintenance costs and avoid downtime of business-critical devices.
Multi-Connectivity
Standard interfaces include USB 2.0, USB-A Host, 10/100 Mbps Ethernet and Serial connectivity. Optional communications interfaces include Bluetooth®*, Wi-Fi** and, Centronics Parallel. Printer options include a bright, color LCD display, label peel and present, and cutter.
*TX200 series: optional slot-in regular Bluetooth; TX210 series: factory optional MFi Bluetooth.
**TX200 series: optional slot-in 802.11 a/b/g/n Wi-Fi; TX210 series: optional slot-in 802.11 a/b/g/n/ac Wi-Fi)
Enhanced User Experience
Intuitive design includes wide open angle and automatic centering media holder for easy media loading and intuitional ribbon loading. Easy-to-read UI of 3.5-inch LCD or status panel with large icons to allow users to quickly view the printer status.
As with all TSC printers, the TX Series features the TSPL-EZD printer-control language, which is fully compatible with other TSC printer languages, while supporting TPLE (Translation Printer Language Eltron®), TPLZ (Translation Printer Language Zebra®) and TPLD (Translation Printer Language Datamax®). The languages automatically decipher and translate the format of each label as it is sent to the printer. TSPL-EZD also features internal scalable True Type fonts (based on the Monotype® font engine), which are typically found only in more expensive printers.
Applications:
Business/Office
Product Marking
Compliance Labeling
Asset Tracking
Document Management
Shelf-Labeling
Shipping/Receiving
Specimen Labeling
Inventory Control
Patient Tracking
 
203 dpi (8 dots/mm)

300 dpi (12 dots/mm)

600 dpi (24 dots/mm)

Direct thermal/Thermal transfer

Direct thermal/Thermal transfer

Direct thermal/Thermal transfer

Color LCD with buttons
LED with buttons

Color LCD with buttons
LED with buttons

Color LCD with buttons

Ethernet
Parallel port
Serial RS-232
USB
USB Host

Ethernet
Parallel port
Serial RS-232
USB
USB Host

Ethernet
Parallel port
Serial RS-232
USB
USB Host

Bluetooth MFi
Wi-Fi with Bluetooth

Bluetooth MFi
Wi-Fi with Bluetooth

Bluetooth MFi
Wi-Fi with Bluetooth

TSC Console
SOTI Connect (license required)

TSC Console
SOTI Connect (license required)

TSC Console
SOTI Connect (license required)

Up to 8 ips (203 mm/s)

Up to 6 ips (152 mm/s)

Up to 4 ips (102 mm/s)

4.25" (108 mm)

4.17" (106 mm)

4.17" (106 mm)

1,000" (25,400 mm)

450" (11,430 mm)

100" (2,540 mm)

128 MB SDRAM

128 MB SDRAM

128 MB SDRAM

microSD card reader; up to 32 GB

microSD card reader; up to 32 GB

microSD card reader; up to 32 GB

Standalone keyboard

Standalone keyboard

Standalone keyboard

Regular guillotine cutter (full-cut)

Regular guillotine cutter (full-cut)

Regular guillotine cutter (full-cut)

5" (127 mm) OD

5" (127 mm) OD

5" (127 mm) OD

0.75" - 4.4" (19 -112 mm)

0.75" - 4.4" (19 -112 mm)

0.75" - 4.4" (19 -112 mm)

Continuous; Die-Cut; Black Mark; Fan-Fold; Notch (Outside Wound)

Continuous; Die-Cut; Black Mark; Fan-Fold; Notch (Outside Wound)

Continuous; Die-Cut; Black Mark; Fan-Fold; Notch (Outside Wound)

300 Meters

300 Meters

300 Meters

1.6" - 4.3" (40 - 110 mm)

1.6" - 4.3" (40 - 110 mm)

1.6" - 4.3" (40 - 110 mm)

1" - 1.5" (25.4 - 38 mm)

1" - 1.5" (25.4 - 38 mm)

1" - 1.5" (25.4 - 38 mm)

Clamshell with double-walled plastic

Clamshell with double-walled plastic

Clamshell with double-walled plastic
{[{ key }]}
{[{ value.title }]}
{[{ value._date }]}
{[{ value._size }]}