TSC Printronix Auto ID and InterVision Global Partner to Bring Manufacturers Real-Time Label Inspection for a New Level of Accuracy and Compliance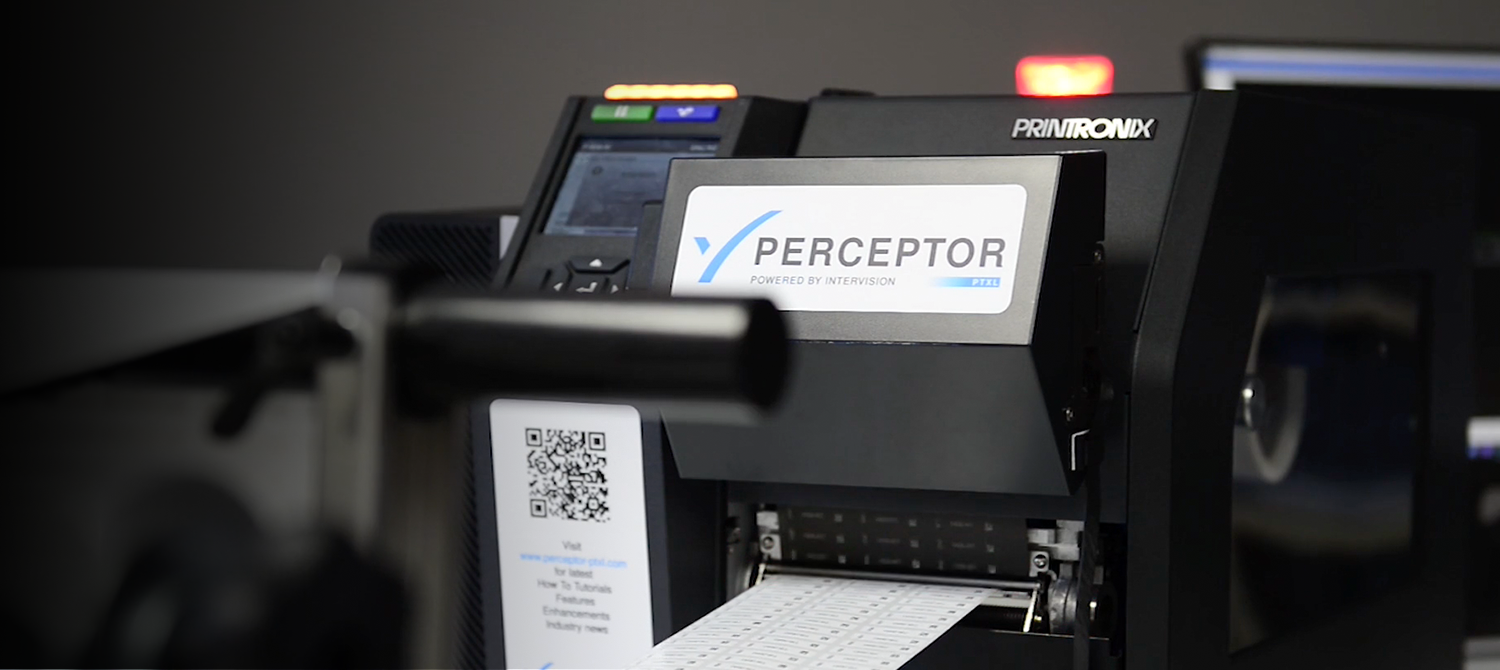 BREA, CALIF. (PRWEB) JANUARY 27, 2021
TSC Printronix Auto ID, a global leader in barcode label printing solutions, has announced its partnership with InterVision Global, an expert in complex inspection solutions for industry compliance to bring TSC Printronix Auto ID customers a full-featured label print management and inspection solution called Perceptor PTXL.
The new solution leverages the Printronix Auto ID T8000 4-inch wide 300 dpi resolution industrial printer with ODV-2D barcode verification to inspect every label as it is printed and automatically overstrike poorly printed, defective, or non-compliant labels. With a centralized cloud-based MSSQL database, Perceptor PTXL enables unlimited printers installed globally to be connected, and managed to one central server
Created to help companies monitor and control their printing process across multiple networked systems, Preceptor PTXL provides manufacturers with a detailed batch reconciliation of their printed labels and thoroughly inspects user-defined fields on each label printed and captured by the Printronix Auto ID ODV-2D inline barcode verification system. This solution is ideal for highly regulated industries where barcodes must meet minimum quality requirements, such as healthcare, life sciences, pharmaceutical, medical device, food and beverage, aerospace, and defense manufacturers who have to meet increasingly high industry regulations to avoid failed barcodes, expensive chargebacks, relabeling projects, and duplicate serial numbers from being released into the supply chain.
"This solution puts control back into the manufacturer's hands over the printing process with the ability to check for incorrectly printed and formatted data content, incorrect label size, blemishes, defects, misalignment, poor print quality, incorrect barcode height, ISO compliance, code verification, and much more," states Mark Worlidge, Managing Director at InterVision Global.
This is a universally compliant solution with the ability to connect with printer systems on a worldwide scale. Perceptor PTXL is available in over twenty different languages and includes features such as a Template Lock function to prevent users in one location from running the same label template at the same time, therefore removing the possibility of duplicate labels being created and sent into the field.
"We are very excited to have InterVision Global leverage our ODV-2D technology to bring optical character recognition, unique serial number checking, and global label checking to our customers," said Doug Seitz, Product Manager of Vision Systems at TSC Printronix Auto ID.
To learn more about the Perceptor PTXL software and its compatibility with Printronix Auto ID printers, please contact your local sales representative or odv@printronixautoid.com.
About InterVision Global
InterVision Global's machine vision systems and solutions allow manufacturers to adhere to the ever-increasing levels of industry compliance, improving productivity and yield, giving them a competitive advantage in their manufacturing processes. IVG's expertise spans over a decade within the Food and Beverage, Healthcare and Pharmaceutical, Medical Device and Life Sciences, Defense, and Machine Building market sectors. Customers trust and rely on IVGs competence, proven expertise, and innovation in automated machine vision. Accredited to ISO 9001 UKAS international standards. IVGs core values of, integrity and hard work, have resulted in long-established and close business relationships with its global customer base.
About TSC Printronix Auto ID
TSC Printronix Auto ID is a leading designer and manufacturer of innovative thermal printing solutions. The company is comprised of two-industry-leading brands, TSC and Printronix Auto ID with over 65 years of combined industry experience, strong local sales, engineering support, continuous investment in new product development, and is capable of quickly adapting solutions to meet the needs of small business customers to Fortune 500 companies. TSC and Printronix Auto ID are proud members of the TSC Auto ID Technology Company family.