Kitting & Co-Packing
Increase Your Revenue While Providing a Total Solution
As a distributor, the more value you bring to your clients, the more you become a resource to them. they will see you as a consultant and not just a vendor. As a result, they will contact you early in the decision-making process and enable you to influence the direction of the solution. 
Increase the value you bring to your customers with genuine supplies through our: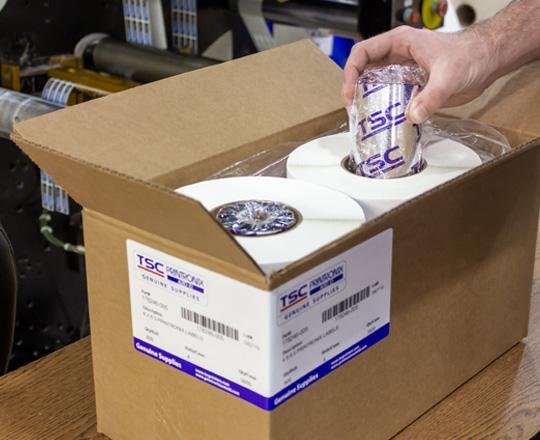 Kitting
For those occasions where your client needs to have multiple products shipped out at one time for mass distribution or periodic program, let DLS supply the resources to make this happen. We are experts at kitting and have handled many mass distribution events. We will get the job done for you on-time, correctly and at a reasonable price.
Co-Packaging
Many clients would like to receive their genuine thermal transfer labels and TSC or Printronix Auto ID ribbons all in one carton. We assist you by sizing the length of the ribbon to match the number of labels in a carton. This way, your clients receive a perfect one to one match that maximizes their efficiency and reduces overall cost.